Marion O'Keeffe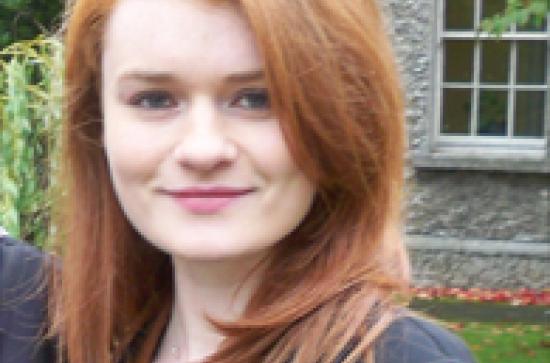 In 2008 I became interested in Product Design as a career choice, and after researching into the courses of various universities and institutes I decided that Maynooth University 's 4 year BSc degree in Product Design and Marketing Innovation was the ideal choice for me.
I selected Maynooth because of its blend of business, marketing and psychology into this design degree- something which I now feel stands to me in the industry environment allowing me to collaborate more effectively with those I work with from other disciplines. In addition I found the 6 month work placement an invaluable asset, not only for my CV upon graduation but also in terms of learning about real-world applications of skills, and the transition of design theory I had learned into design practice I could demonstrate. Finally Maynooth University itself and its friendly student culture was the deciding factor for me. From societies, student union events and social nights, the university offered a lot more than just a 3rd Level Education over the 4 years; it gave me the opportunity to meet new people, get involved with different projects, have some brilliant nights out and acquire a whole new appreciation for hot chocolate as the beverage of choice when having the all-important chats.
Since graduating from the course in 2012 I have been working as an Industrial Design Intern with Tomra Sorting Solutions. This internship has given me the opportunity to work on a major interface design project tasked with unifying the various Tomra industries across the globe by means of a common user experience. As a member of the project's core design team I have travelled around Europe with a well-known Irish design consultancy conducting user research and user testing. I have also worked as one of the principle user experience designers of a brand new product - carrying the interface design through research, conceptualisation, development and testing phases.
In addition to this work, I am undertaking a 2 year Masters of Literature in User Experience Design with a focus on Human-Machine Interaction. This MLitt is being sponsored by Tomra and hosted by Maynooth University's Department of Design Innovation.