Emmet Sheerin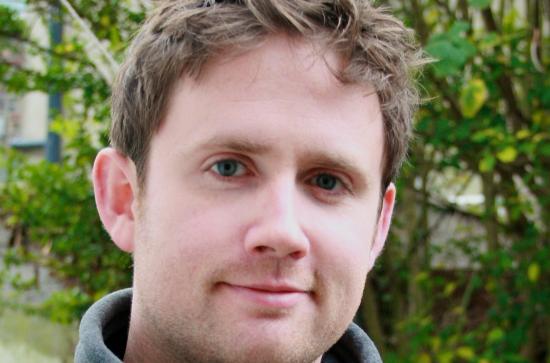 Videographer and Photographer
BA Media Studies
Emmet graduated with a BA Media Studies, delivered by the Centre for Media Studies in partnership with Kairos Communications in 2006. Emmet gained experience and confidence during his time here. Students work in a professional studio environment, making radio and television programmes with experienced industry professionals. Students also engage in an analysis of the sociological, historical, legal, political and cultural dimensions of the media. After graduation he studied for a MA Cultural Policy and Arts Management in UCD.
Emmet was Youth Arts Project Officer with the National Youth Council of Ireland for two years before he went on to further study; a MA in Public Advocacy and Activism at NUI Galway. In 2012 Emmet took up the position of Ecumenical Accompanier with Quaker Peace and Social Witness. He travelled to the Middle East as a human rights observer where his work involved monitoring and reporting on violations of human rights and international law, supporting acts of non-violent resistance alongside Palestinians and Israeli peace activists and engagement with the media nationally and internationally. He was joined participants from all around the world as part of a scheme coordinated through the World Council of Churches.

Since August 2012 Emmet is freelancing in videography and photography. He was Commissioned by the National Youth Council of Ireland to produce a series of videos promoting equality and inclusion in the Irish youth work sector. The project is being funded by the Irish Equality Authority and Emmet was also commissioned by Quaker Peace and Social Witness (UK) to produce a series of training videos for human rights observers working in the West Bank, Palestine.
He has worked as a freelance photographer for a number of non-governmental and private organisations in Ireland, including: Dóchas, Akidwa, The National Youth Council of Ireland, 'Get-on-Board' Youth Mental Health Campaign, and the Irish Council for International Students.