Emily McElroy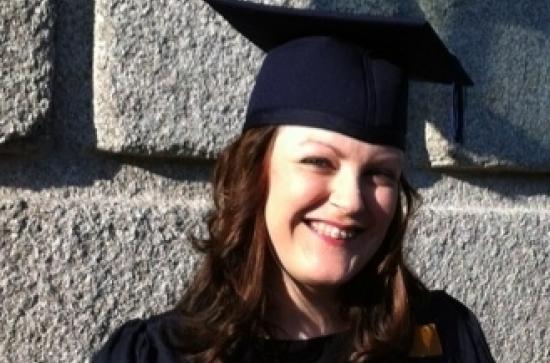 I started in Maynooth University in 2001, studying English and History as part of a BA Honours. Maynooth always appealed to me because, being one of the smaller universities, there's a great community spirit on campus and around the town - in fact I've never met a graduate that didn't love their time in Maynooth!
During my time as a student, I had the opportunity to study engaging courses under excellent lecturers; some were hard taskmasters, but their high standards have stood to me ever since. In my final year I had the opportunity of travelling with my classmates to Centre Culturel Irlandais (formerly Collège des Irlandais) in Paris to study a course on the French Revolution. I also toured North Kildare as part of a course on the 1798 rebellion, visiting places of historical interest that I would never have had the opportunity to visit. The ability of lecturers to bring subjects to life is perhaps my fondest memory of my time in Maynooth.
Since graduating, I have worked in a variety of marketing and business development related roles. While I didn't realise it at the time, being an Arts graduate opens up so many career possibilities; the skills I gained during my time in Maynooth, from research, writing, and analytical thinking, have all benefited my career greatly. I have since returned to college to add to my skills, earning professional and postgraduate diplomas in public relations, event management and marketing. I currently work in a sales and marketing role in KPMG.