Kevin Rooney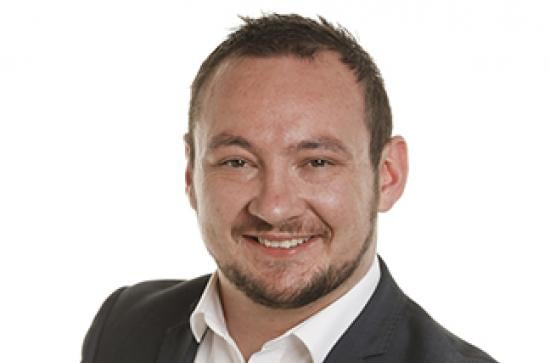 Brand Manager
Dublin West
Marketing, advertising and PR
BSc. Finance and Venture Management with Computer Science
MSc. IT Management
2012
I learned to prepare for things. To prepare for exams, interviews, meetings, presentations or anything else that you possibly need to prepare for. "Fail to prepare, prepare to fail" To be organised. In college I organised everything per subject, in work I organise everything by different categories. To review and to double check my work. It is boring to do but when someone pulls you up on something you didn't look over, you'll regret not doing so. All of these skills play an essential part in my career and I learnt a lot of them during my time at Maynooth.
I actually did 3 months work placement in Pigsback when I was in my second semester of 3rd year. After 4th year I did a masters degree and that was 2 days every fortnight so I went back to Pigsback and did some part time work (2 days a week). It was fantastic experience to gain as well as finally securing a full time job with them once I completed my degree. I am with Pigsback 3 years now and I don't plan on moving.
I started off part-time helping in different departments, mainly in member services. I then got a full time job as a marketing executive. Marketing was a small part of my degree and I didn't know a whole lot about it but as I went on in the role things I had learned in college emerged. After a year as a marketing executive I moved into a Brand Manager/Account Manager Role. Essentially I was looking after the marketing but at the same time bringing the company in some money from different accounts. I am now fully in charge of all of the marketing in the company and I want to go back and do a postgrad in marketing so as I can move into the Marketing Manager role.
My role at the moment is varied and it's great to have something different to do each week. Mainly what I do is the following:
Growing member numbers by organising trade and consumer events.
Managing a yearly budget of c.€500K.
Budget planning and marketing scheduling.
Maintaining the brand positioning.
Carrying out research for new opportunities for the brands.
Managing all social media for the brands
Analysing market data and identifying key market opportunities
Managing all contra agreements
Providing sales teams with adequate marketing and sales collateral.
Consumer events are great. You get to meet with a lot of members who have interesting things to say about the business.
I arrange all of the contra and working on new designs for magazines or script for radio is really interesting.
Challenging would be to get money from clients to promote on site. Not really my job but I always feel like if you can bring in a little bit of income to a company, you serve a far greater purpose than those who don't.
I love it. I only spoke to my father about this recently. I actually never dread going to work in the mornings. Like I don't like getting out of bed or that but on the way to work I look forward to seeing what I could be doing that day. It is so varied and my colleagues are fun. The atmosphere in the office is great and the energy among the staff is amazing.
Get yourself out there and be confident. Get as many interviews as you can, as you'll learn from them. Read all about the company and what it is they do. Arrive at your interview and look smart and be confident. Invest in a suit if you're a man for all of these interviews.