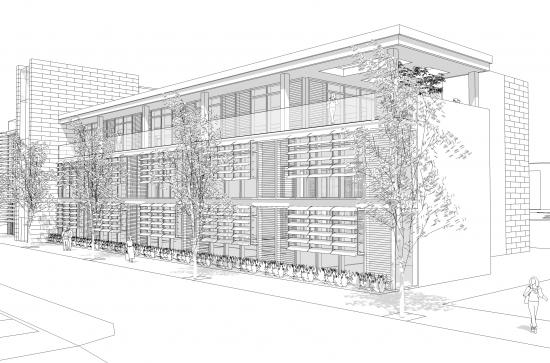 Friday, April 8, 2016 - 12:45
The Education Hub building is currently under construction beside St. Catherine's building and the Kilcock road.
It will house the Education department, Froebel, Adult Education and the Centre for Teaching and Learning.
The building will cover three floors and it comprises of office space and teaching rooms and will be fully enabled for wi-fi.
There is one lecture theatre on the ground floor with seating for about 87 students and a Drama Room which will be located on the second floor. There is also a large student break out space planned for the ground floor.
The project was designed by Scott Tallon Walker architects and is being constructed by Kilcawley Construction. It is being project managed by the Campus Planning and Development office.