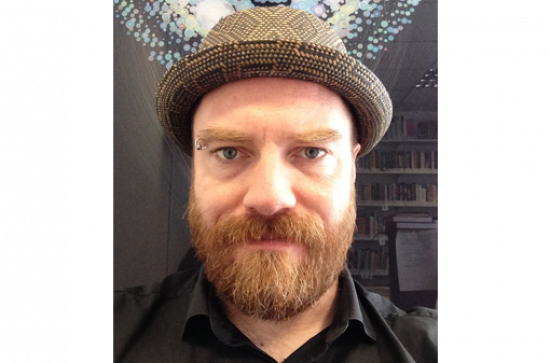 Biography
Oliver is Creative Technologist on the DataStories project at the Maynooth University Social Sciences Institute (MUSSI), Ireland. This role support the technical aspects of research-creation by leading the development of interactive data stories which utilise spatial data and creative media like gaming technologies, mixed realities and data physicalisation to communicate issues of land use and development, housing, homelessness, commercial real estate, and urban infrastructure.
Previously Oliver has worked on a number of high impact projects related to planning and the built environment. Working as a research fellow at the UCL Energy Institute, Oliver was responsible for the development and maintenance of operational dashboards and a 3D digital twin, the 3DStock model, designed for the analysis of building energy performance across England and Wales. Oliver also worked as research assistant on an Innovate UK funded project with Mace, Imperial College and the Connected Environments Lab at CASA: AEC Production Control Room. Prior to this Oliver worked as data and training coordinator on the Building City Dashboards project for the National Centre of Geocomputation (NCG) at Maynooth University.
Each of these projects is an extension of Oliver's PhD research which investigated practical applications for internet of things (IoT) sensing technologies and advanced visualisation and interaction technologies during the end-to-end deployment of an operational digital twin at the Queen Elizabeth Olympic Park in London: the Here East Digital Twin. The Here East Digital Twin and wider PhD was an EPSRC and Ordnance Survey funded project, undertaken at The Bartlett Centre for Advanced Spatial Analysis (CASA), UCL. The project also involved participation as a member of the Intel Collaborative Research Institute for Urban IoT (ICRI).
Research Interests
- Urbanism
- Smart Cities
- Digital Twin
- City Information Modelling (CIM)
- Internet of Things (IoT)
- 3D Modelling
- Gaming Technology
- Data Visualisation
- Virtual Reality / Augmented Reality / Mixed Reality
- Public Participation
- Open Data

Peer Reviewed Journal
| | Year | Publication |
| --- | --- | --- |
| | 2021 | Andrew Hudson-Smith; Duncan Wilson; Steven Gray; Oliver Dawkins; (2021) 'Urban IoT: Advances, Challenges, and Opportunities for Mass Data Collection, Analysis, and Visualization'. Urban Informatics, . [DOI] |
| | 2021 | Kitchin R.; Young G.W.; Dawkins O. (2021) 'Planning and 3D Spatial Media: Progress, Prospects, and the Knowledge and Experiences of Local Government Planners in Ireland'. Planning Theory and Practice, 22 (3):349-367. [DOI] [Full-Text] |
| | 2019 | Porter L.; Fields D.; Landau-Ward A.; Rogers D.; Sadowski J.; Maalsen S.; Kitchin R.; Dawkins O.; Young G.; Bates L. (2019) 'Planning, Land and Housing in the Digital Data Revolution/The Politics of Digital Transformations of Housing/Digital Innovations, PropTech and Housing–the View from Melbourne/Digital Housing and Renters: Disrupting the Australian Rental Bond System and Tenant Advocacy/Prospects for an Intelligent Planning System/What are the Prospects for a Politically Intelligent Planning System?'. Planning Theory and Practice, 20 (4):575-603. [DOI] [Full-Text] |
Other Journal
| | Year | Publication |
| --- | --- | --- |
| | 2019 | Kitchin, R., Dawkins, O. and Young, G. (2019) 'Prospects for an intelligent planning system' Planning Theory and Practice, 20 (4) :595-599. [DOI] [Full-Text] |
Conference Publication
| | Year | Publication |
| --- | --- | --- |
| | 2021 | (2021) Digital Deep Mapping Tracing Hyperobjects: Digital Deep Mapping in the Anthropocene [DOI] |
| | 2020 | Dawkins O.; Young G.W. (2020) Lecture Notes in Computer Science (including subseries Lecture Notes in Artificial Intelligence and Lecture Notes in Bioinformatics) Engaging Place with Mixed Realities: Sharing Multisensory Experiences of Place Through Community-Generated Digital Content and Multimodal Interaction [DOI] |
| | 2020 | Dawkins O.; Young G.W. (2020) Proceedings of 6th International Conference of the Immersive Learning Research Network, iLRN 2020 Workshop-Ground Truthing and Virtual Field Trips [DOI] |
| | 2018 | (2018) Giscience and Remote Sensing Living with a digital twin: Operational management and engagement using IoT and Mixed Realities at UCL's Here East Campus on the Queen Elizabeth Olympic Park |
| | 2017 | Dawkins, O. (2017) Whose Right To The Smart City Opening Urban Mirror Worlds: Possibilities for Participation in Digital Urban Dataspaces Plymouth, |
Certain data included herein are derived from the © Web of Science (2023) of Clarivate. All rights reserved.