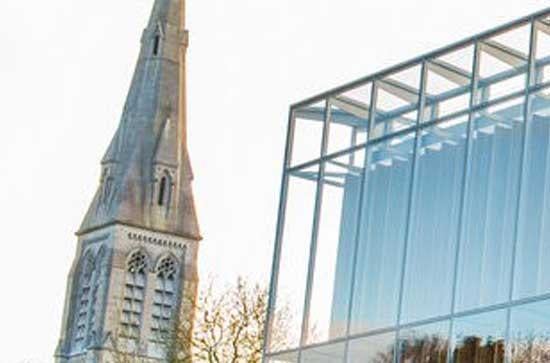 Oliver is currently working as Data & Training Coordinator on the SFI-funded Building City Dashboards project, based in the National Centre for Geocomputation. As well as contributing to the maintenance of existing dashboard systems and discovery of new data sources, Oliver's role also involves the development and delivery of training courses for public sector staff in relation to data literacy, data analysis and interpretation. Within this role there is also an emphasis on the advocacy of open data and the use of open source technologies.

Oliver is also completing an EPSRC and Ordnance Survey funded PHD in Near Real Time Urban Data Spaces at the Bartlett Centre for Advanced Spatial Analysis (CASA) in London. This research involves the use of gaming technology and mixed reality interfaces (both augmented and virtual reality), in order to visualise real-time data from Internet of Things (IoT) enabled devices. This work is undertaken in the context of City Information Modeling (CIM) and real-time operational management in the built environment. In relation to this work Oliver has also participated as a member of the Intel Collaborative Research Institute for Urban IoT.

Oliver's professional expertise include critical thinking, data analysis and visualisation, process enhancement, requirements engineering, testing, user documentation and training. Oliver also has a prior academic background in critical theory and philosophy.
- Urbanism
- Smart Cities
- Open Data
- Data Visualisation
- Real-time Operational Management
- Virtual City Models
- City Information Modeling (CIM)
- Digital Twin
- 3D Modeling
- Gaming Technology
- Virtual Reality / Augmented Reality / Mixed Rerality
- Participation



Year
Publication
2018
Living with a Digital Twin: Operational management and engagement using IoT and Mixed Realities at UCL's Here East Campus on the Queen Elizabeth Olympic Park.
Dawkins, O., Dennett, A., Hudson-Smith, A. (2018) Living with a Digital Twin: Operational management and engagement using IoT and Mixed Realities at UCL's Here East Campus on the Queen Elizabeth Olympic Park. [Published Abstract], GISRUK 2018, Leicester [Details]
2017
Opening Urban Mirror Worlds: Possibilities for Participation in Digital Urban Dataspaces.
Dawkins, O. (2017) Opening Urban Mirror Worlds: Possibilities for Participation in Digital Urban Dataspaces. [Published Abstract], Whose Right To The Smart City, Plymouth [Details]