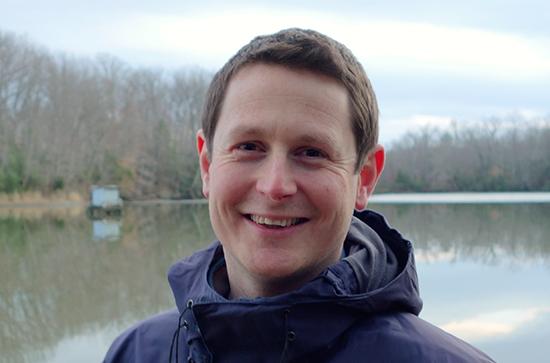 John joined the Department of Biology in 2020 as a Lecturer in Plant Ecology. Having graduated with a BSc in Environmental Science, John received a PhD in Forest Ecology from University College Cork in 2012. From 2011 – 2014 John was an EPA Ireland research fellow, using Earth Observation approaches to assess contemporary deforestation in Ireland. In 2015, John was awarded a Smithsonian Institution Postdoctoral Fellowship and was based at the Terrestrial Ecology Lab at the Smithsonian Environmental Research Centre in Maryland, USA. Following this, John was a Marie Curie/Irish Research Council COFUND postdoctoral fellow from 2018 – 2020. During this time, John was based at the Botany Department in Trinity College Dublin where his research focused on the impact of elevated atmospheric CO2 on mangrove forests in semi-arid regions. John is currently the Principal Investigator of the Forest Ecology and Global Change Lab at the Department of Biology, Maynooth University. John also currently serves as the coordinator of the International Union of Forest Research Organisations (IUFRO) working party on Forest Biodiversity and Resilience.

Twitter: @johnldevaney

Understanding how major global environmental changes such as climate warming and biodiversity loss are impacting plant communities is key to informing sustainable ecosystem management. The Forest Ecology and Global Change Lab focuses on three overarching questions: 1) how are global changes such as increasing temperatures and rising atmospheric carbon dioxide impacting tree physiology, productivity, and distribution, 2) how does loss in tree diversity impact ecosystem functioning and 3) how are introductions of non-native plants impacting natural and managed forests. To address these questions, we combine field-based studies, lab experiments, and modelling approaches. Examples of recently completed or ongoing research projects include: the impact of tree diversity on herbivore damage and productivity in restored forests, the combined effects of high salinity and elevated atmospheric carbon dioxide on wetland forests, and the consequences of biological invasions on ecosystem carbon storage.

 
Year
Publication
2020
'Biotic resistance to plant invasions'
John Parker, John Devaney, Nathan Lemoine (2020) 'Biotic resistance to plant invasions' In: Plant Invasions: The Role of Biotic Interactions. United Kingdom: CABI. [Details]
 
Year
Publication
2020
'A new species of Drynaria (Polypodiaceae) from the late Miocene of Yunnan, Southwest China and implications on the genus evolution'
Yang Yu, San-Ping Xie, John Devaney, Si-Hang Zhang, Tian-Yu Chen, Xu Zeng, Bing Wang & Yu Zhang (2020) 'A new species of Drynaria (Polypodiaceae) from the late Miocene of Yunnan, Southwest China and implications on the genus evolution'. Palaeobiodiversity and Palaeoenvironments, [full-text] [Details]
2020
'Low humidity and hypersalinity reduce cold tolerance in mangroves'
Devaney, J.L., Pullen, J., Feller, I.C. and Parker, J.D (2020) 'Low humidity and hypersalinity reduce cold tolerance in mangroves'. Estuarine, Coastal and Shelf Science, [full-text] [Details]
2020
'Tree diversity promotes growth of late successional species despite increasing deer damage in a restored forest'
Devaney, John L and Pullen, Jamie and Cook-Patton, Susan C and Burghardt, Karin T and Parker, John D (2020) 'Tree diversity promotes growth of late successional species despite increasing deer damage in a restored forest'. Ecology, [full-text] [Details]
2020
'Chemical novelty facilitates herbivore resistance and biological invasions in some introduced plant species'
Sedio, Brian E and Devaney, John L and Pullen, Jamie and Parker, Geoffrey G and Wright, S Joseph and Parker, John D (2020) 'Chemical novelty facilitates herbivore resistance and biological invasions in some introduced plant species'. Ecology and Evolution, [full-text] [Details]
2020
'Impact of soil salinity on mangrove restoration in a semi‐arid region: a case study from the Saloum Delta, Senegal'
John Devaney, Diatta Marone, Jennifer McElwain (2020) 'Impact of soil salinity on mangrove restoration in a semi‐arid region: a case study from the Saloum Delta, Senegal'. Restoration Ecology, [full-text] [Details]
2020
'Foliar water uptake by coastal wetland plants: A novel water acquisition mechanism in arid and humid subtropical mangroves'
Hayes, Matthew A and Chapman, Samantha and Jesse, Amber and O'Brien, Elizabeth and Langley, J Adam and Bardou, Remi and Devaney, John and Parker, John D and Cavanaugh, Kyle C (2020) 'Foliar water uptake by coastal wetland plants: A novel water acquisition mechanism in arid and humid subtropical mangroves'. Journal of Ecology, [full-text] [Details]
2018
'Conspecific negative density dependence in a long-lived conifer, yew Taxus baccata L'
Devaney, John L and Whelan, P\'adraig M and Jansen, Marcel AK (2018) 'Conspecific negative density dependence in a long-lived conifer, yew Taxus baccata L'. European Journal of Forest Research, 137 (1):69-78 [full-text] [Details]
2018
'Differential effects of biological invasions on coastal blue carbon: A global review and meta-analysis'
Davidson, Ian C and Cott, Grace M and Devaney, John L and Simkanin, Christina (2018) 'Differential effects of biological invasions on coastal blue carbon: A global review and meta-analysis'. Global change biology, 24 (11):5218-5230 [full-text] [Details]
2017
'Mangrove microclimates alter seedling dynamics at the range edge'
Devaney, John L and Lehmann, Michael and Feller, Ilka C and Parker, John D (2017) 'Mangrove microclimates alter seedling dynamics at the range edge'. Ecology, 98 (10):2513-2520 [full-text] [Details]
2016
'Deforestation in Ireland 2000--2012'
Devaney, John L and Redmond, John J and Cott, Grace M and O'Halloran, John (2016) 'Deforestation in Ireland 2000--2012'. Irish Forestry, [full-text] [Details]
2015
'Contemporary forest loss in Ireland; quantifying rare deforestation events in a fragmented forest landscape'
Devaney, John L and Redmond, John J and O'Halloran, John (2015) 'Contemporary forest loss in Ireland; quantifying rare deforestation events in a fragmented forest landscape'. Applied Geography, 63 :346-356 [full-text] [Details]
2015
'Forest cover estimation in Ireland using radar remote sensing: a comparative analysis of forest cover assessment methodologies'
Devaney, John and Barrett, Brian and Barrett, Frank and Redmond, John and John, OHalloran (2015) 'Forest cover estimation in Ireland using radar remote sensing: a comparative analysis of forest cover assessment methodologies'. Plos one, 10 (8) [full-text] [Details]
2015
'Light responses of yew (Taxus baccata L.); does size matter?'
Devaney, John L and Whelan, P\'adraig M and Jansen, Marcel AK (2015) 'Light responses of yew (Taxus baccata L.); does size matter?'. Trees, 29 (1):109-118 [full-text] [Details]
2014
'Spatial patterns of natural regeneration in stands of English yew (Taxus baccata L.); Negative neighbourhood effects'
Devaney, John L and Jansen, Marcel AK and Whelan, P\'adraig M (2014) 'Spatial patterns of natural regeneration in stands of English yew (Taxus baccata L.); Negative neighbourhood effects'. Forest ecology and management, 321 :52-60 [full-text] [Details]
Year
Publication
2017
21st Century Deforestation in Ireland.
John Devaney, John Redmond, Brian Barrett, Grace Cott and John O'Halloran (2017) 21st Century Deforestation in Ireland. Environmental Protection Agency, Dublin, Ireland. [Details]
| | Year | Title | Awarding Body |
| --- | --- | --- | --- |
| | 2018 | CAROLINE Postdoctoral Fellowship | Marie Sklodowska-Curie / Irish Research Council Cofund |
| | 2015 | Bacon Postdoctoral Fellowship Award | Smithsonian Institution |
| | 2012 | EPA Ireland Postdoctoral Research Fellowship | Environmental Protection Agency Ireland |
| | 2017 | Research Associate | Smithsonian Institution |
Professional Associations
| | Association | Function | From / To |
| --- | --- | --- | --- |
| | Irish Ecological Association | Member | / |
| | Environmental Sciences Association of Ireland | Member | / |
| | British Ecological Society | Member | / |
| | International Union of Forest Research Organizations | Coordinator Working Group 8.02.02 - Forest Biodiversity and Resiliance | / |
| | Society of irish foresters | Associate Member | / |
|   | Name | Role / Description | Country |
| --- | --- | --- | --- |
| | Dr John Parker / Smithsonian Institution | | U.S.A. |
| | Prof Jennifer McElwain / Trinity College Dublin | | IRELAND |
| | Dr Grace Cott / University College Dublin | | IRELAND |
| | Dr Ian Davidson / Cawthron Institute | | NEW ZEALAND |
| | Dr Christina Simkanin / Smithsonian Institute | | U.S.A. |
| | Prof Marcel Jansen / University College Cork | | IRELAND |