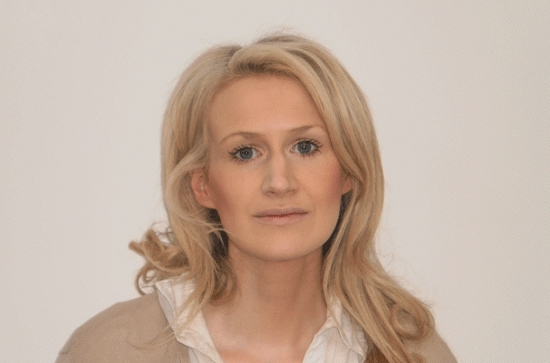 Professor
New House
48
(01) 474 7566
Claire Hamilton practised as a barrister in criminal law until 2004 when she became a full time academic. Prior to joining Maynooth University she worked for several years as a lecturer in criminology in Dublin Institute of Technology and Queen's University Belfast. She has also been a visiting scholar at the Vera Institute of Justice in New York and John Jay College of Criminal Justice in New York.

Professor Hamilton has published widely in various national and international legal and criminological journals including the British Journal of Criminology, Theoretical Criminology, Critical Criminology and the European Journal of Criminology. She is the author/co-editor of five books, the most recent of which is Contagion, Counter-terrorism and Criminology: Justice in the Shadow of Terror (Palgrave, 2019). Professor Hamilton's research has been funded by the British Academy, Royal Irish Academy, European Commission, Fulbright Commission, the Department of Justice and the Irish Research Council. She is currently working on her second edited collection (with Professor David Nelken), the Research Handbook of Comparative Criminal Justice, to be published by Elgar in 2022.

She is the editor (with Professor David Nelken) of the Routledge Advances in Criminology series and a member of the international editorial board of the International Journal of Law in Context (Cambridge University Press). She is a member of the Research Advisory Board of the Department of Justice.

Claire welcomes research proposals in the area of criminology, penology and criminal justice/procedure, particularly proposals with a comparative element.
My primary research interests are in the field of penology, especially research comparing penal systems. I am particularly interested in differences in penal cultures and the reasons for these differences.
|   | Project | Role | Funding Body / Program | Description | Start Date | End Date | Award (€) |
| --- | --- | --- | --- | --- | --- | --- | --- |
| | Mini-tender: Evidence review on knife crime | PI | Department of Justice / Tender | | 05-JUL-21 | 27-AUG-21 | 14777.54 |
| | EDURAD: Addressing Violent Radicalisation: A Multi-Actor Response through Education | Co-investigator | EU Horizon 2020 / | | 01-JAN-20 | 31-DEC-21 | 666392 |
| | Unlocking Potential: Developing a Fair Approach to Higher Education Applicants with Criminal Records | Principal Investigator | Department of Public Expenditure and Reform / Government State Bodies | | 01-JUN-20 | 15-NOV-20 | 25000 |
| | Siobhan Buckley "Contrasts in Tolerance?": A cross-sectoral analysis of punitiveness in the adult and youth criminal justice systems of Ireland, Scotland and the Netherlands 1990 – 2015 | PI | Irish Research Council (IRC) / Government of Ireland Postgraduate Scholarship | Siobhan Buckley IRC GOI PG 2020 | 01-OCT-20 | 31-JAN-22 | 26624.94 |
| | 'A Revolution in Principle': Assessing the impact of the new evidentiary exclusionary rule on Irish legal culture | PI | Irish Research Council (IRC) / New Foundations | | 01-MAY-19 | 01-FEB-20 | 14991 |
| | An evidence review of confidence in Criminal Justice Systems | PI | Department of Justice / Tender - evidence review of confidence in criminal justice systems | | 29-JUL-19 | 04-OCT-19 | 22339 |
| | CONTAGION: Counterterrorism, Coercion and EU Criminal Justice Policy | PI | Irish Research Council (IRC) / New Horizons | | 01-FEB-16 | 30-APR-17 | 76806.6 |
| | ERC Support StG Claire Hamilton | PI | EU Horizon 2020 National Support Network / Proposal Preparation Support for European Research Council Awards | | 24-AUG-17 | 23-MAY-18 | 8001 |
| | Fulbright-Schuman Grant | Principal Investigator | Fulbright Commission / | | 01-AUG-14 | 30-NOV-14 | 14000 |
| | Youth Justice Cultures in Ireland, Northern Ireland and England and Wales | Principal Investigator | British Academy / | | 01-SEP-13 | 01-SEP-14 | 9045 |
| | Improving Children's Lives: Grant to Establish a Research Network | Co-Investigator | Queens University Belfast / | | 01-AUG-13 | 01-AUG-14 | 3957 |
| | Royal Irish Academy Mobility Grant | Principal Investigator | Royal Irish Academy / RIA / Government State Bodies | | 01-JUL-13 | 31-AUG-13 | 1200 |
Year
Publication
2019
Contagion, Counter-terrorism and Criminology: Justice in the Shadow of Terror.
Claire Hamilton (2019) Contagion, Counter-terrorism and Criminology: Justice in the Shadow of Terror. London: Palgrave. [Details]
2016
Routledge Handbook of Irish Criminology.
Deirdre Healy, Claire Hamilton, Yvonne Daly and Michelle Butler (2016) Routledge Handbook of Irish Criminology. London: Routledge. [Details]
2014
Reconceptualising Penality: A comparative perspective on punitiveness in Ireland, Scotland and New Zealand.
Dr Claire Edith Hamilton (2014) Reconceptualising Penality: A comparative perspective on punitiveness in Ireland, Scotland and New Zealand. : Ashgate. [Details]
2012
Irish Social Work and Social Care Law.
Dr Claire Edith Hamilton (2012) Irish Social Work and Social Care Law. : Gill and MacMillan. [Details]
2007
Whittling the 'Golden Thread': the Presumption of Innocence and Irish Criminal Law.
Dr Claire Edith Hamilton (2007) Whittling the 'Golden Thread': the Presumption of Innocence and Irish Criminal Law. : Irish Academic Press. [Details]
 
Year
Publication
2022
'Towards convergence? Comparative Counter-terrorism and the 'Transnational Counter-Terrorism Order''
Claire Hamilton (2022) 'Towards convergence? Comparative Counter-terrorism and the 'Transnational Counter-Terrorism Order'' In: Comparative Criminal Justice. London: Edward Elgar. [Details]
2022
'A 'Viral Propagation'? EU Counter-terrorism Law, Ireland and the Limits of the Convergence Thesis'
Claire Hamilton (2022) 'A 'Viral Propagation'? EU Counter-terrorism Law, Ireland and the Limits of the Convergence Thesis' In: EU Criminal Law and Justice. Dublin: Clarus Press. [Details]
2022
'New Directions in Comparative Criminal Justice'
David Nelken and Claire Hamilton (2022) 'New Directions in Comparative Criminal Justice' In: Handbook of Comparative Criminal Justice. Cheltenham, UK: Edward Elgar. [Details]
2021
'Sword or shield? The influence of international organizations in counterterrorism law and policy making'
Claire Hamilton (2021) 'Sword or shield? The influence of international organizations in counterterrorism law and policy making' In: Jose Becerra (eds). Criminal Law-Making – Theory and Practice. New York: Springer. [Details]
2021
''Contagion' between the special and the normal in criminal justice: a comparative perspective'
Claire Hamilton (2021) ''Contagion' between the special and the normal in criminal justice: a comparative perspective' In: Mark Coen (eds). The Offences Against the State Act 1939 at 80: A Model Counter-Terrorism Act?. Oxford: Hart. [Details]
2019
'Capturing Cultures of Control: Some Reflections on Social Research'
Claire Hamilton (2019) 'Capturing Cultures of Control: Some Reflections on Social Research' In: Laura Cahillane and Jennifer Schweppe (eds). Case Studies in Legal Research Methodologies: Reflections on Theory and Practice. Dublin: Clarus Press. [Details]
2017
'Europe in Irish Prisons: Not Quite the 'Good European'?'
Claire Hamilton (2017) 'Europe in Irish Prisons: Not Quite the 'Good European'?' In: Tom Daems and Luc Robert (eds). Europe in Prisons. London: Palgrave MacMillan. [Details]
2016
'Criminal Justice Policy and the European Union'
Andrea Ryan and Claire Hamilton (2016) 'Criminal Justice Policy and the European Union' In: Routledge Handbook of Irish Criminology. London: Routledge. [Details]
2016
'Penal Policy in Ireland: notes from a small country'
Claire Hamilton (2016) 'Penal Policy in Ireland: notes from a small country' In: Deirdre Healy, Claire Hamilton, Yvonne Daly and Michelle Butler (eds). Routledge Handbook of Irish Criminology. London: Routledge. [Details]
2016
'Introduction'
Claire Hamilton and Deirdre Healy (2016) 'Introduction' In: Routledge Handbook of Irish Criminology. London: Routledge. [Details]
2015
'Punishment'
Dr Claire Edith Hamilton (2015) 'Punishment' In: International Encyclopedia of Social and Behavioural Sciences. [Details]
2014
'Crime Policies of Small Countries'
Dr Claire Edith Hamilton (2014) 'Crime Policies of Small Countries' In: Oxford Handbooks Online in Criminology and Criminal Justice. New York: Oxford. [Details]
2011
'Notes from Some Small Countries: A Study of the "New Punitiveness" in Ireland, Scotland and New Zealand'
Dr Claire Edith Hamilton (2011) 'Notes from Some Small Countries: A Study of the "New Punitiveness" in Ireland, Scotland and New Zealand' In: Punitiveness: International Developments. Bochum: Universitaetsverlag Brockmeyer. [Details]
2009
'Prisoner Voting Rights in Ireland'
Dr Claire Edith Hamilton Lines, Rick (2009) 'Prisoner Voting Rights in Ireland' In: Democracy and Punishment: International Perspectives in Criminal Disenfranchisement. Cambridge: Cambridge University Press. [Details]
2009
'Detention'
Dr Claire Edith Hamilton (2009) 'Detention' In: The ECHR and Irish Law. Bristol: Jordans. [Details]
Year
Publication
2022
Research Handbook of Comparative Criminal Justice
David Nelken and Claire Hamilton (Ed.). (2022) Research Handbook of Comparative Criminal Justice United Kingdom: Edward Elgar. [Details]
 
Year
Publication
2022
'Radical right populism and the sociology of punishment: Towards a research agenda'
Claire Hamilton (2022) 'Radical right populism and the sociology of punishment: Towards a research agenda'. Punishment and Society, [Details]
2022
'Crime, justice and criminology in the Republic of Ireland'
Hamilton C. (2022) 'Crime, justice and criminology in the Republic of Ireland'. European Journal of Criminology, [DOI] [Details]
2021
'Interpreting change through legal culture: the case of the Irish exclusionary rule'
Hamilton, C (2021) 'Interpreting change through legal culture: the case of the Irish exclusionary rule'. Legal Studies, 41 :355-372 [DOI] [Details]
2021
''Strikingly and stubbornly high': Investigating the paradox of public confidence in the Irish police'
Hamilton C.;Black L. (2021) ''Strikingly and stubbornly high': Investigating the paradox of public confidence in the Irish police'. European Journal of Criminology, [DOI] [Details]
2021
'"A Revolution in Principle": Assessing the Impact of the Post-JC Evidentiary Exclusionary Rule'
Claire Hamilton and Shane Gough (2021) '"A Revolution in Principle": Assessing the Impact of the Post-JC Evidentiary Exclusionary Rule'. Irish Criminal Law Journal, [Details]
2020
'Editors' Introduction to the Special Issue, "Governing Through Human Rights and Critical Criminology"'
Randy K. Lippert and Claire Hamilton (2020) 'Editors' Introduction to the Special Issue, "Governing Through Human Rights and Critical Criminology"'. Critical Criminology, 28 (March):5-11 [Details]
2020
'Governing Through Human Rights in Counter-terrorism: Proofing, Problematization and Securitization'
Hamilton, C;Lippert, RK (2020) 'Governing Through Human Rights in Counter-terrorism: Proofing, Problematization and Securitization'. Critical Criminology, [DOI] [Details]
2019
'Human rights, counter-terrorism and criminology: The siren call of security'
Hamilton C. (2019) 'Human rights, counter-terrorism and criminology: The siren call of security'. Irish Studies in International Affairs, 29 :205-216 [DOI] [full-text] [Details]
2019
'Criminal Justice Culture(s) in Ireland: Quo Vadis?'
Claire Hamilton (2019) 'Criminal Justice Culture(s) in Ireland: Quo Vadis?'. Irish Probation Journal, 16 :6-21 [full-text] [Details]
2018
'Sword or shield? The influence of international organizations in counterterrorism law and policy making'
Claire Hamilton (2018) 'Sword or shield? The influence of international organizations in counterterrorism law and policy making'. Brazilian Journal of Criminal Sciences, 142 [full-text] [Details]
2018
'Contagion, counterterrorism and criminology: The Case of France'
Hamilton C.;Berlusconi G. (2018) 'Contagion, counterterrorism and criminology: The Case of France'. Criminology and Criminal Justice, [DOI] [full-text] [Details]
2018
'The European Union: Sword or shield? Comparing counterterrorism law in the EU and the USA after 9/11'
Hamilton C. (2018) 'The European Union: Sword or shield? Comparing counterterrorism law in the EU and the USA after 9/11'. Theoretical Criminology, 22 (2):206-225 [DOI] [full-text] [Details]
2016
'Punishment, youth justice and cultural contingency: towards a balanced approach'
Claire Hamilton, Wendy Fitzgibbon and Nicola Carr (2016) 'Punishment, youth justice and cultural contingency: towards a balanced approach'. Youth Justice, [DOI] [full-text] [Details]
2014
'Reconceptualising Penality: Towards a Multidimensional Test for Punitiveness'
Dr Claire Edith Hamilton (2014) 'Reconceptualising Penality: Towards a Multidimensional Test for Punitiveness'. British Journal of Criminology, 52 :321-343 [full-text] [Details]
2013
'Towards a Pedagogy of Public Criminology'
Dr Claire Edith Hamilton (2013) 'Towards a Pedagogy of Public Criminology'. ENHANCING LEARNING IN THE SOCIAL SCIENCES, 5 :20-31 [full-text] [Details]
2013
'Punitiveness and Political Culture: Notes from Some Small Countries'
Dr Claire Edith Hamilton (2013) 'Punitiveness and Political Culture: Notes from Some Small Countries'. EUROPEAN JOURNAL OF CRIMINOLOGY, 10 :154-167 [full-text] [Details]
2011
'The Presumption of Innocence in Irish Criminal Law: Recent Trends and Possible Explanations'
Dr Claire Edith Hamilton (2011) 'The Presumption of Innocence in Irish Criminal Law: Recent Trends and Possible Explanations'. IRISH JOURNAL OF LEGAL STUDIES, 2 :3-21 [full-text] [Details]
2011
'Organised Criminals as Agents of Obligation: The Case of Ireland'
Dr Claire Edith Hamilton (2011) 'Organised Criminals as Agents of Obligation: The Case of Ireland'. EUROPEAN JOURNAL ON CRIMINAL POLICY AND RESEARCH, 17 :253-266 [full-text] [Details]
2011
'Threats to the Presumption of Innocence in Irish Criminal Law: An Assessment'
Dr Claire Edith Hamilton (2011) 'Threats to the Presumption of Innocence in Irish Criminal Law: An Assessment'. INTERNATIONAL JOURNAL OF EVIDENCE AND PROOF, 15 :181-206 [full-text] [Details]
2010
'A Risky Business: An Examination of Irish Probation Officers Attitudes and Work Practices Regarding Risk Assessment'
Dr Claire Edith Hamilton Fitzgibbon, Wendy Richardson, Michelle (2010) 'A Risky Business: An Examination of Irish Probation Officers Attitudes and Work Practices Regarding Risk Assessment'. PROBATION JOURNAL, 57 :163-174 [full-text] [Details]
2008
'Human Rights in Irish Prisons'
Dr Claire Edith Hamilton Kilkelly, Ursula (2008) 'Human Rights in Irish Prisons'. JUDICIAL STUDIES INSTITUTE JOURNAL, 2 :58-85 [full-text] [Details]
2006
'ASBOs: Institutionalised Intolerance of Youth?'
Dr Claire Edith Hamilton Seymour, Mairead (2006) 'ASBOs: Institutionalised Intolerance of Youth?'. YOUTH STUDIES IRELAND, 1 :67-76 [full-text] [Details]
2005
'Moral Panic Revisited: Part 2'
Dr Claire Edith Hamilton (2005) 'Moral Panic Revisited: Part 2'. Irish Criminal Law Journal, 15 :9-15 [full-text] [Details]
2005
'Sentencing in the District Court: Here Be Dragons'
Dr Claire Edith Hamilton (2005) 'Sentencing in the District Court: Here Be Dragons'. IRISH CRIMINAL LAW JOURNAL, 15 :9-15 [full-text] [Details]
2005
'Anti Social Behaviour Orders and the Presumption of Innocence'
Dr Claire Edith Hamilton (2005) 'Anti Social Behaviour Orders and the Presumption of Innocence'. IRISH LAW TIMES, 23 :215-219 [full-text] [Details]
2005
'Child Abuse, the United Nations Convention on the Rights of the Child and the Criminal Law'
Dr Claire Edith Hamilton (2005) 'Child Abuse, the United Nations Convention on the Rights of the Child and the Criminal Law'. IRISH LAW TIMES, 23 :90-96 [full-text] [Details]
2005
'Moral Panic Revisited: Part 1'
Dr Claire Edith Hamilton (2005) 'Moral Panic Revisited: Part 1'. Irish Criminal Law Journal, 15 :8-12 [full-text] [Details]
2004
'Restorative Justice in Ireland: A New Way Forward?'
Dr Claire Edith Hamilton (2004) 'Restorative Justice in Ireland: A New Way Forward?'. Irish Law Times, 22 :315-320 [Details]
Year
Publication
2015
'Green Guards, Good Faith and the Exclusionary Rule'
Claire Hamilton (2015) 'Green Guards, Good Faith and the Exclusionary Rule' Law Society Gazette, (August/September) :23-24. [Details]
2014
'Review of Developments, Structure and Management in the Public Sector 2013: Justice'
Claire Hamilton (2014) 'Review of Developments, Structure and Management in the Public Sector 2013: Justice' Administration, 61 (4) . [Details]
2013
'Review of Developments, Structure and Management in the Public Sector 2012: Justice'
Claire Hamilton (2013) 'Review of Developments, Structure and Management in the Public Sector 2012: Justice' Administration, 60 (4) . [Details]
2002
'Presumed Guilty? The Summer Anti-Crime Package of 1996 and the Presumption of Innocence'
Claire Hamilton (2002) 'Presumed Guilty? The Summer Anti-Crime Package of 1996 and the Presumption of Innocence' Irish Student Law Review, . [Details]
2001
'The European Convention on Human Rights and asset forfeiture legislation-recent developments'
Claire Hamilton (2001) 'The European Convention on Human Rights and asset forfeiture legislation-recent developments' Bar Review, 6(7) :414-417. [Details]
Year
Publication
2007
Young People and Crime: Research Policy and Practice
Kevin Lalor, Fergus Ryan, Mairead Seymour and Claire Hamilton (2007) Young People and Crime: Research Policy and Practice Young People and Crime: Research Policy and Practice [Details]
Year
Publication
2021
Bar of Ireland Chair's Conference, Promoting Human Rights and the Rule of Law in Ireland.
Claire Hamilton (2021) Bar of Ireland Chair's Conference, Promoting Human Rights and the Rule of Law in Ireland. [Invited Lecture], People (DPP) v. JC: A Bad Day for Democracy?, Online [Details]
2021
DPP v JC and Recent Developments to the Exclusionary Rule, Irish Council for Civil Liberties.
Claire Hamilton (2021) DPP v JC and Recent Developments to the Exclusionary Rule, Irish Council for Civil Liberties. [Invited Oral Presentation], Comparative Perspectives on the Exclusionary Rule, Online [Details]
2021
Symposium on Path Dependency, Special Issue for Howard Journal of Crime and Justice.
Claire Hamilton (2021) Symposium on Path Dependency, Special Issue for Howard Journal of Crime and Justice. [Invited Oral Presentation], Beyond Stagnation and Change?: Path dependency, translation and the 'layering' over time of Irish penal policy, Online [Details]
2021
EU Criminal Law Workshop, Trinity College Dublin.
Claire Hamilton (2021) EU Criminal Law Workshop, Trinity College Dublin. [Invited Oral Presentation], 'A Viral Propagation'? EU Counter-terrorism Law, Ireland and the Limits of the Convergence Thesis, Online [Details]
2020
Seminar on Procedural Rights and Evidence, Irish Council for Civil Liberties.
Claire Hamilton (2020) Seminar on Procedural Rights and Evidence, Irish Council for Civil Liberties. [Invited Oral Presentation], A Revolution in Principle: Assessing the Impact of the new Exclusionary Rule, Online [Details]
2019
Governing through Human Rights in Counter-terrorism: Proofing, Problematisation and Authoritarian Securitisation.
Claire Hamilton (2019) Governing through Human Rights in Counter-terrorism: Proofing, Problematisation and Authoritarian Securitisation. [Oral Presentation], European Society of Criminology Annual Conference, Ghent, Belgium [Details]
2019
The Offences Against the State Act, 1939 at 80: Omni-Act or Omni-Shambles?.
Claire Hamilton (2019) The Offences Against the State Act, 1939 at 80: Omni-Act or Omni-Shambles?. [Oral Presentation], 'Contagion' between the special and the normal in criminal justice: a comparative perspective, Dublin [Details]
2019
Association of Criminal Justice Research and Development (ACJRD) Martin Tansey Memorial Lecture.
Claire Hamilton (2019) Association of Criminal Justice Research and Development (ACJRD) Martin Tansey Memorial Lecture. [Oral Presentation], Criminal Justice Culture(s) in Ireland: Quo Vadis?, Dublin [Details]
2018
JC v. DPP: Recent Changes to Irish Legal Culture.
Claire Hamilton (2018) JC v. DPP: Recent Changes to Irish Legal Culture. [Oral Presentation], Dublin City University Workshop on Evidence Law/Criminal Procedure, Dublin [Details]
2018
JC v. DPP: Recent Changes to Irish Legal Culture.
Claire Hamilton (2018) JC v. DPP: Recent Changes to Irish Legal Culture. [Oral Presentation], Criminal Law Forum, Maynooth [Details]
2018
Disciplining Security: Towards a Foucauldian Analysis of Counterterrorism Law and Policy?.
Claire Hamilton (2018) Disciplining Security: Towards a Foucauldian Analysis of Counterterrorism Law and Policy?. [Oral Presentation], European Society of Criminology Annual Conference, Sarajevo [Details]
2017
Dublin City University Socio-Legal Series.
Claire Hamilton (2017) Dublin City University Socio-Legal Series. [Invited Lecture], Contagion, Counterterrorism and Criminology: The Case of France, Dublin [Details]
2017
European Society of Criminology Annual Conference.
Claire Hamilton and Giulia Berlusconi (2017) European Society of Criminology Annual Conference. [Oral Presentation], Contagion, Counterterrorism and Criminology, Cardiff [Details]
2017
European Society of Criminology Annual Conference.
Claire Hamilton (2017) European Society of Criminology Annual Conference. [Invited Oral Presentation], Europe in Irish Prisons, Cardiff [Details]
2016
Masterclass, Autumn Criminology School.
Claire Hamilton (2016) Masterclass, Autumn Criminology School. [Invited Lecture], Reconceptualising Penality: An Examination of the 'New Punitiveness' in Ireland, Scotland and New Zealand, Cork [Details]
2016
Irish Association of Law Teachers Annual Meeting.
Claire Hamilton (2016) Irish Association of Law Teachers Annual Meeting. [Keynote Address], The Role of Values in Irish Legal Education, Waterford , 19-NOV-16 - 21-DEC-16 [Details]
2015
Annual Conference of the Irish Association of Law Teachers.
Claire Hamilton (2015) Annual Conference of the Irish Association of Law Teachers. [Oral Presentation], The Role of Values in Irish Legal Education, Galway , 29-NOV-15 - 29-NOV-15 [Details]
2015
Postgraduate Criminology Conference.
Claire Hamilton (2015) Postgraduate Criminology Conference. [Keynote Address], The Challenge of Irish Criminology to Criminological Research, Trinity College Dublin , 27-MAR-15 - 27-MAR-15 [Details]
2014
London Metropolitan University.
(2014) London Metropolitan University. [Oral Presentation], Practice Cultures in Youth Justice: A Comparative Perspective, London [Details]
2014
American Society of Criminology Annual Meeting.
(2014) American Society of Criminology Annual Meeting. [Oral Presentation], Comparing US and EU Strategies Against Terrorism: Enfant Terrible or Shining City on the Hill?, San Francisco [Details]
2014
British Society of Criminology Annual Conference.
(2014) British Society of Criminology Annual Conference. [Oral Presentation], Putting the Process Back into Punishment, Liverpool [Details]
2014
Arizona State University.
(2014) Arizona State University. [Oral Presentation], Comparing US and EU Strategies Against Terrorism, Tempe, Arizona [Details]
2013
Queen's University Belfast.
(2013) Queen's University Belfast. [Oral Presentation], Youth Justice in Ireland, Belfast [Details]
2013
ESRC/Queen's University Belfast.
(2013) ESRC/Queen's University Belfast. [Public presentations], Reconceptualising Penality in Ireland and Scotland, Belfast [Details]
2013
European Society of Criminology Annual Conference.
(2013) European Society of Criminology Annual Conference. [Oral Presentation], EU Membership: Sword or Shield, Budapest [Details]
2013
North South Criminology Conference.
(2013) North South Criminology Conference. [Public presentations], Criminology, Punitiveness and the Law, University College Cork [Details]
2012
British Society of Criminology Northern Ireland Risk Symposium.
(2012) British Society of Criminology Northern Ireland Risk Symposium. [Public presentations], The Risks of Risk Assessment, Queen's University Belfast [Details]
2012
North South Criminology Conference.
(2012) North South Criminology Conference. [Oral Presentation], An Irish Criminology?, University College Dublin [Details]
2010
European Society of Criminology Annual Conference.
(2010) European Society of Criminology Annual Conference. [Oral Presentation], Notes from Some Small Countries: The New Punitiveness in Ireland, Scotland and New Zealand 1976-2006, Liege, Belgium [Details]
2010
DIT/Law Society Conference on the Presumption of Innocence.
(2010) DIT/Law Society Conference on the Presumption of Innocence. [Oral Presentation], The Presumption of Innocence in Irish Criminal Law: Recent Trends and Possible Explanations, Dublin Institute of Technology [Details]
2008
Honorable Society of King's Inns.
(2008) Honorable Society of King's Inns. [Oral Presentation], The Presumption of Innocence in Irish Criminal Law, Dublin [Details]
2008
Australian and New Zealand Criminology Conference.
(2008) Australian and New Zealand Criminology Conference. [Oral Presentation], Punitiveness in New Zealand, Canberra, Australia [Details]
2007
Irish Human Rights Commission and Law Society of Ireland Conference on Human Rights and Criminal Jus.
(2007) Irish Human Rights Commission and Law Society of Ireland Conference on Human Rights and Criminal Jus. [Oral Presentation], Human Rights Standards and Irish Prisons', Blackhall Place, Dublin [Details]
2006
Encounter/ Royal Society of Edinburgh Alternatives to Prison Conference.
(2006) Encounter/ Royal Society of Edinburgh Alternatives to Prison Conference. [Oral Presentation], Criminal Justice in These Islands (Ireland), Edinburgh [Details]
2006
British Society of Criminology Annual Conference.
(2006) British Society of Criminology Annual Conference. [Oral Presentation], Penal Populism in Ireland, Glasgow [Details]
2006
European Prison Regimes Forum.
(2006) European Prison Regimes Forum. [Oral Presentation], The Impact of Foreign Nationals, Belfast [Details]
2006
FLAC series on public interest law in Ireland.
(2006) FLAC series on public interest law in Ireland. [Oral Presentation], How Public Interest Law and Litigation (PILL) can Address the Needs of NGOs, Dublin [Details]
2006
American Society of Criminology Annual Meeting.
Claire Hamilton (2006) American Society of Criminology Annual Meeting. [Oral Presentation], Theoretical Perspectives on Criminal Justice Policy and their Application to Ireland, Los Angeles [Details]
2005
British Society of Criminology Annual Conference.
(2005) British Society of Criminology Annual Conference. [Oral Presentation], A Tale of Two Criminal Justice Bills: Whittling the Golden Thread, Leeds [Details]
2005
Dublin Institute of Technology Conference on Youth Justice.
(2005) Dublin Institute of Technology Conference on Youth Justice. [Oral Presentation], ASBOs: Manufacturing Disorder?, Croke Park. Dublin [Details]
2005
European Group for the Study of Deviance and Social Control 33rd Annual Conference.
(2005) European Group for the Study of Deviance and Social Control 33rd Annual Conference. [Oral Presentation], The Erosion of the Presumption of Innocence, Queen's University Belfast [Details]
Year
Publication
2020
'A Revolution in Principle': Assessing the impact of the new evidentiary exclusionary rule.
Claire Hamilton (2020) 'A Revolution in Principle': Assessing the impact of the new evidentiary exclusionary rule. Irish Council for Civil Liberties, Dublin. [Details]
2019
An Evidence Review of Confidence in Criminal Justice Systems.
Claire Hamilton and Lynsey Black (2019) An Evidence Review of Confidence in Criminal Justice Systems. Department of Justice and Equality, Dublin. [Details]
Year
Publication
2013
Making Sense of Penal Change.
Claire Hamilton (2013) Making Sense of Penal Change. Book Review [Details]
2013
Travels of the Criminal Question: Cultural Embeddedness and Diffusion.
Claire Hamilton (2013) Travels of the Criminal Question: Cultural Embeddedness and Diffusion. Book Review [Details]
2007
Truth, Power and Lies: Irish Society and the Case of the Kerry Babies.
Claire Hamilton (2007) Truth, Power and Lies: Irish Society and the Case of the Kerry Babies. Book Review [Details]
Year
Publication
2006
Interim Evaluation of the Linkage Project.
Claire Hamilton and Louise McCann (2006) Interim Evaluation of the Linkage Project. Consultancy [Details]
Year
Publication
2017
There's something peculiarly Irish about our approach to policing (RTE Brainstorm Opinion Piece).
Claire Hamilton (2017) There's something peculiarly Irish about our approach to policing (RTE Brainstorm Opinion Piece). Dublin: Media [Details]
Year
Publication
2020
Ill-effects of change to law on evidence starting to manifest.
Claire Hamilton (2020) Ill-effects of change to law on evidence starting to manifest. Newspaper Articles [Details]
Year
Publication
2004
Irish Penal Reform Trust Submission to the National Crime Council on Alternatives to Custody.
Claire Hamilton and Patricia Brazil (2004) Irish Penal Reform Trust Submission to the National Crime Council on Alternatives to Custody. Presented Papers [Details]
Year
Publication
2006
Law Reform Commission Consultation Paper on Duress and Necessity.
Claire Hamilton (2006) Law Reform Commission Consultation Paper on Duress and Necessity. Research Paper [Details]
2003
Law Reform Commission Report on Penalties for Minor Offences.
Claire Hamilton (2003) Law Reform Commission Report on Penalties for Minor Offences. Research Paper [Details]
2003
Consultation Paper on Multi-Party Litigation (Class Actions).
Claire Hamilton (2003) Consultation Paper on Multi-Party Litigation (Class Actions). Research Paper [Details]
| | Year | Title | Awarding Body |
| --- | --- | --- | --- |
| | 2014 | Fulbright-Schuman Scholar | |
| | 2001 | Government of Ireland Research Scholar | |
Professional Associations
| | Association | Function | From / To |
| --- | --- | --- | --- |
| | European Society of Criminology | Member | / |
| | Working Group on Criminal Law Policymaking, European Society of Criminology | Member | / |
| | Association of Criminal Justice Research and Development | Council member | / |
| | British Society of Criminology | Member | / |
| | Committee | Function | From / To |
| --- | --- | --- | --- |
| | Irish Association of Law Teachers | Member | 2013 / 2018 |
| | Royal Irish Academy Social Sciences Committee | Member | 2012 / 2020 |
| | Journal | Role |
| --- | --- | --- |
| | International Journal Of Law In Context | Member of the Editorial Board |
| | Description |
| --- | --- |
| | Research Advisory Group, Department of Justice |
Comparative criminology
Terrorism and counter-terrorism