This summer Maynooth University saw one of its most successful summers to date with over 230 students from around the globe partaking in one of seven summer schools. Through each of these summer schools, students were afforded the invaluable opportunity to learn from some of the leaders in their fields and work within a diverse learning community.
The Jean Monnet summer school led by Dr Delia Ferri and Professor John O'Brennan saw a particularly successful second year. This week long summer school explored the theme of 'EU Law and Human Rights in a Time of Crisis'. The programme welcomed fourteen guest speakers including Justice John MacMenamin and the European Ombudsman Ms Emily O'Reilly, among many other distinguished guests. Both international and Maynooth University students alike learned from and networked closely with chief policy makers and academics.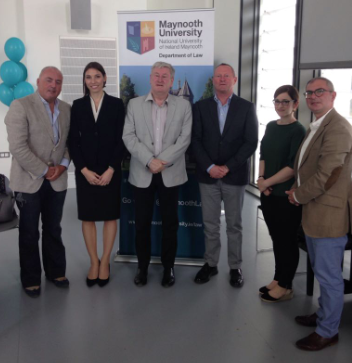 The Maynooth University International Summer School also saw a very fruitful fifth year. Students were offered fifteen different modules for this four week course, and also participated in many on campus events including GAA training, trampolining sessions, and a ceilí. Alongside the academic and campus events, students were also given the opportunity to visit some of the country's most beautiful sites including the Giant's Causeway and The Cliffs of Moher. This year the summer school also welcomed three visiting academics from North America, Professor Kari Battaglia and Dr James Kennedy from University of North Texas, and Dr Matthew Mullarkey from University of South Florida were present for the month long course and also accompanied the group on the cultural excursions.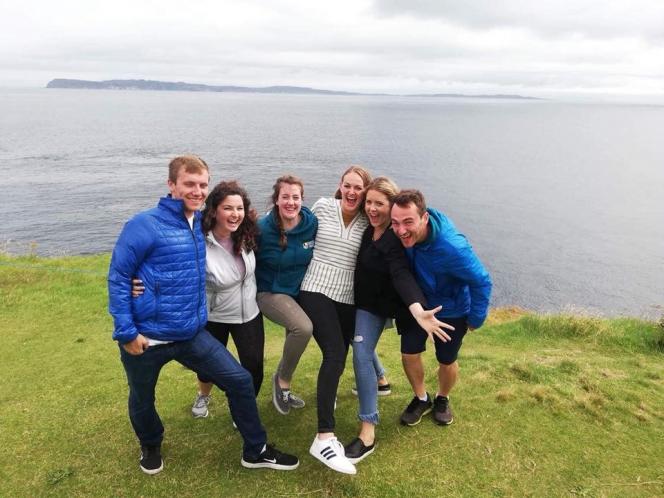 Our Field and Forensic Anthropology summer schools also enjoyed a successful year. Both summer schools welcomed international students and allowed them to partake in an invaluable practical approach to the subject in the beautiful surroundings of county Wexford. The students of each summer school not only experienced expert instruction, but also excellent weather.