Maynooth University Hosts Successful Summer School Season
This summer Maynooth University welcomed students from across the globe to a series of exciting summer schools. Joining our existing Maynooth University International Summer School were summer schools on EU Law and Human Rights and Field Anthropology. In all, we welcomed over 150 students taking 21 summer school courses. This summer also marked a notable increase in participation by Maynooth University students, in particular from the School of Law and Criminology and the Department of Anthropology. This presented an unparalleled opportunity for MU students to engage both in the field and in the classroom with academics from across Europe and with their international counterparts.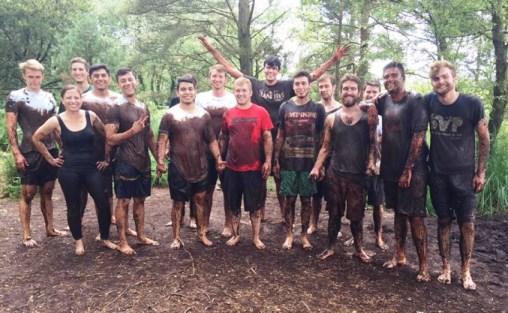 Our
International Summer School
, now in its fourth iteration, welcomed students to Maynooth for a four-week summer school. Several Departments offered classes to the visiting students including the Departments of Anthropology, Business, Computer Science, Economics, Engineering, English, Geography, History, Irish Cultural Heritage and the Kennedy Institute. In addition to site visits and weekend trips further afield, participants were able to enjoy a broad range of on-campus events hosted by MU Ultimate Frisbee, Archery and Trampoline clubs.
This summer also welcomed the return of our Field Anthropology Summer School. Participants were based in Trim, excavating the medieval town enclosures at the Black Friary site. For a second year running, Maynooth saw significant growth in both international and domestic uptake. The students gained important experience working on a site and managed to unearth some interesting finds in just a few short weeks.
This summer also saw the launch of the first ever summer school on EU Law and Human Rights in a Time of Crisis. Welcoming over fifteen guest speakers from multiple countries, this two-week course was led by Dr Delia Ferri of the School of Law and Criminology, together with Professor John O'Brennan. This programme gave Maynooth University students the opportunity to learn from and network with policy makers and academic experts on topics with long-reaching impact.