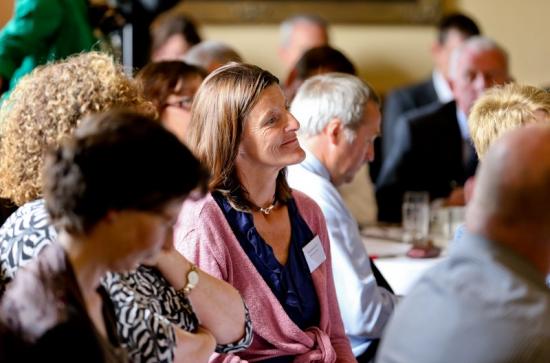 Wednesday, January 22, 2020 -

16:30

to

18:00
Seminar Room 1.33, First floor of AHI - Iontas
In this talk we will explore the increasing move towards neoliberal conceptions of quality in education across Europe in recent years, with emphasis on standardisation, narrowing of curriculum and focus on 'accountability' through quantitative measurement of outcomes. By deconstructing issues of gender, care and inclusivity, we will interrogate the potentially negative effects of neoliberalism for public education. In particular, the audit culture employed in schools, early years settings and the systems within which they function, can have important implications for performative and public masculinities. We will argue instead for a future conception of quality in public education that embraces relational, inclusive and holistic values.

Dr. Suzanne O'Keeffe, Froebel Department of Primary and Early Childhood Education, Maynooth University, and, Dr Leah O'Toole, Froebel Department of Primary and Early Childhood Education

Suzanne O' Keeffe's background is located within the disciplines of education and sociology. In 2016, Suzanne graduated with a PhD in the field of education with her dissertation titled, 'Male Primary Teachers' Understandings of Masculinities and their Impact on their Lives', which explores a wide range of contemporary questions focusing on teacher identity, care, solidarity and other variables of social analysis. She is currently working as a lecturer of Education within the Froebel Department of Primary and Early Childhood Education at Maynooth University. Suzanne's teaching responsibilities centre on Sociology of Education and Social, Political and Health Education (S.P.H.E.) and her main research interests include care theory, feminist research designs and masculinities.

Leah O'Toole is a Lecturer in Early Childhood Education in the Froebel Department of Primary and Early Childhood Education in Maynooth University. With an academic background in Psychology, her research interests include extending bioecological theory to incorporate interdisciplinary thinking, and she is the co-author of Introducing Bronfenbrenner: A Guide for Practitioners and Students in Early Years Education, (Routledge). Her work challenges neoliberal conceptualisations of early education and care (ECEC), and advocates for high quality ECEC based on relational, holistic and inclusive approaches, for example through the Erasmus+ funded THRIECE (Teaching for Holistic, Relational and Inclusive Early Childhood Education) project.