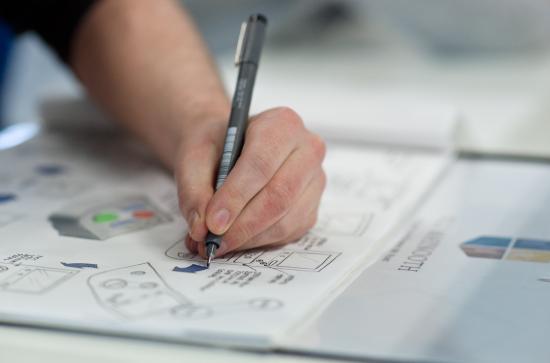 Thursday, November 28, 2013 - 00:00
A targeted plan to generate over €20m in research income from the EU has been announced by Maynooth University. The plan comes in advance of the next framework of EU funding, Horizon 2020. Nationally, Ireland is hoping to capture an increased share of the European research budget and Maynooth University is planning to take a large slice of the pie.
At an event today in the National Science Museum at Maynooth, Vice President for Research Professor Bernard Mahon launched Maynooth University 's strategy for boosting the research income at the University through EU funding over the next seven years.
New dedicated internal supports, a programme to increase awareness and schemes to leverage national assistance are just some of the initiatives planned to help researchers capture more EU funding. Professor Mahon recognises that the diversity of the programme offers a unique opportunity for Maynooth, "There are many different ways to access European funding and Irish Universities can all do much better. Earlier in the year, Maynooth University identified six priority areas in which we are national leaders and that address the grand challenges of the 21st century. We are delighted to also align with the broad research prospects in Horizon 2020 and we are encouraging and supporting all our teams to seize this opportunity."
Maynooth University is no stranger to capturing European funds. Previously funded projects have led to new vaccines, new scientific methods of crop pest control, improved wireless communications, and social sciences infrastructures, but this list will need to grow if the ambitious targets are to be met.
Dr Imelda Lambkin, Director of the National Support Network for Horizon 2020 has practical advice for Maynooth University researchers, "look at the projects and people that have already won research funding from Europe, meet the winners, get an insight into how the system works, get involved with communities of researchers in your area in Europe, and be persistent."
Horizon 2020 takes over from the current set-up, Framework Programme 7 and will formally launch on the 11th December 2013, running from 2014 – 2020.