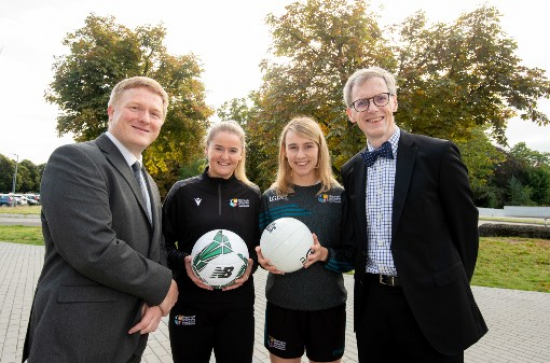 Wednesday, September 14, 2022 - 11:30
Maynooth University has announced the launch of a new degree in Business with Sports Science – Bachelor Science/Bachelor Business Administration, starting in 2023. Admission to the degree will be managed through the University's undergraduate CAO process - course code MH412.

Designed for students who would like to work in a diverse range of businesses in the area of sports, exercise and well-being, it will provide students with a unique opportunity to combine a full business degree with sport science. It will also offer students the opportunity to undertake a 12 month work placement in Ireland or abroad to put their learning into practice and significantly improve their employability upon graduation.

The sports, exercise and well-being sector is one of the largest service industries in Ireland and globally. Many small to large enterprises are run by sports professionals in what is a rapidly growing sector with a strong demand for graduates.
Further information on the new degree on www.mu.ie/level8
Photos: Maxwell Photography