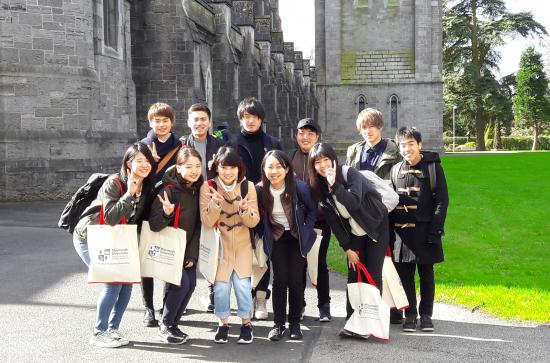 Thursday, March 30, 2017 - 13:00
Eleven students from Nihon University School of Economics (CENU) in Tokyo arrived last week to begin a ten month long programme at Maynooth University. Between March and September 2017 the students will participate in English language classes run by the School of Modern Languages in combination with a programme of social and cultural activities organised by the International Office. Then in September 2017 they will enroll in a Study Abroad semester in economics. The programme was set up by the International Office and Department of Economics, Finance and Accounting in 2014 and is now in its third consecutive year.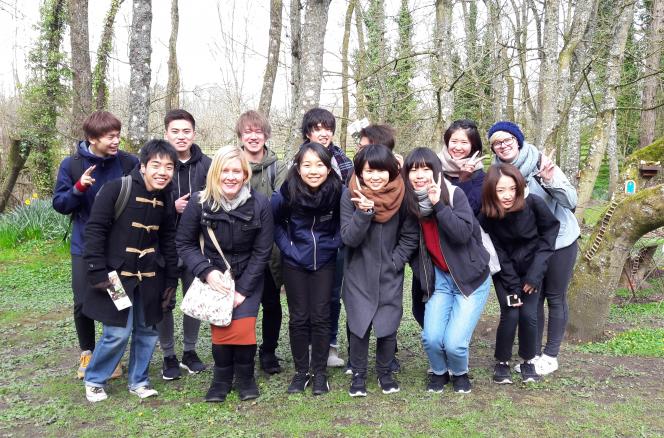 See below some testimonials from previous students of this programme:
• "I am enjoying my life in here. And I felt this university was so huge and beautiful when I saw it for the first time. But I didn't get used to Irish unstable weather. I enjoyed the trip to Kilkenny and Wicklow because it was a two day trip and we had fun time at night in pubs. I suppose it will be a very good idea to organize picnics and BBQs during summer" (Koki Maramatsu).
• "I think that talking with my host family and teacher improves my English. Because I can question grammar and meaning of words. And I can receive much information. Also I like seeing the landscape and nature". (Miyake Yusuke).
• "My first impression was that the Irish are so SO kind to us! I've been to some countries but the Irish are the most kind people I've ever seen! Host family is also kind to us. Maynooth University has a traditional and modern campus! The library is useful! I like it! Kilkenny was so exciting! Because we all live in homestay, we can't go anywhere at night easily." (Kaori Fujinawa)
• "People are really kind and friendly here. For example, Irish rail waits for people who want to get on even when it's almost leaving. People will wait and open door for the next person with smile. Strange weather. We have 4 seasons in a day. Maynooth Uni is really huge and it has beautiful campus and historical buildings. Also nice cafe and restaurants. A lot of excursions. I can go many places that are a little hard to go tp by myself" (Masahiro Ishii).