First semester successfully commenced at Maynooth International Engineering College in Fuzhou, China
In early September 2019, the inaugural cohort of 299 students attending Maynooth International Engineering College, Fuzhou University (MIEC) in Fujian province in China, completed their three-week pre-sessional intensive English programme. On the 6th of September, students took part in the orientation and registration led by the Maynooth University (MU) MIEC team – Prof Ronan Reilly (MIEC), Jana Hetenyiova (MIEC), Prof Joseph Timoney (CS), Prof Séamus McLoone (EE) and John Maloco (EE). The MU team also delivered a staff training to the academic staff who are teaching in the MIEC programmes.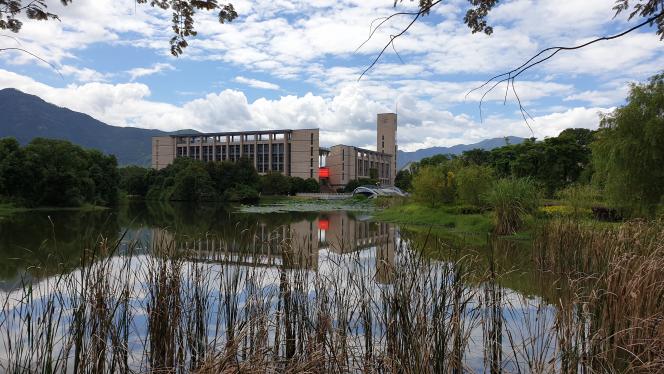 MIEC campus in Fuzhou, China
On the 28th of September, the Vice President Academic, Registrar and Deputy President, Prof Aidan Mulkeen and the Dean of Science Faculty, Prof Ronan Farrell, will participate in an opening ceremony in Fuzhou to mark the start of the first academic year in the MIEC.
The MIEC offers four MU undergraduate programmes:
BSc Computer Science and Software Engineering
BE Electronic Engineering
BSc Multimedia, Mobile & Web Development
BSc Robotics and Intelligent Devices.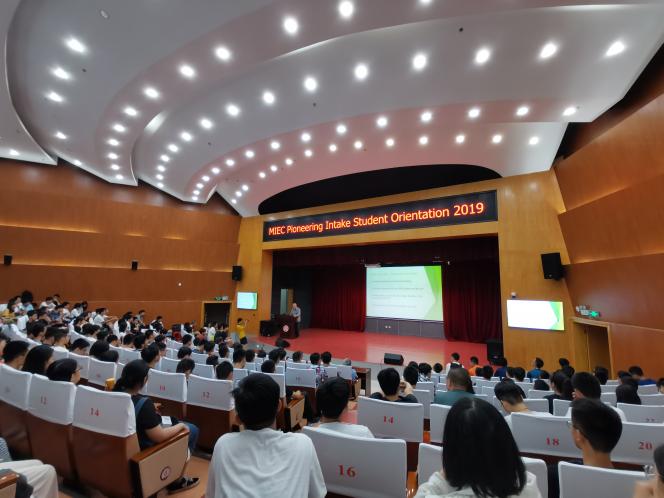 Student Orientation at MIEC
It is planned to have an annual intake of 300 students per year and to reach a steady state of 1200 after four years. The launch of these programmes represents a significant step forward in the internationalisation strategy of the university. The aim of the MIEC is to build a strong and sustainable partnership that benefits MU and FZU in terms of both teaching and research.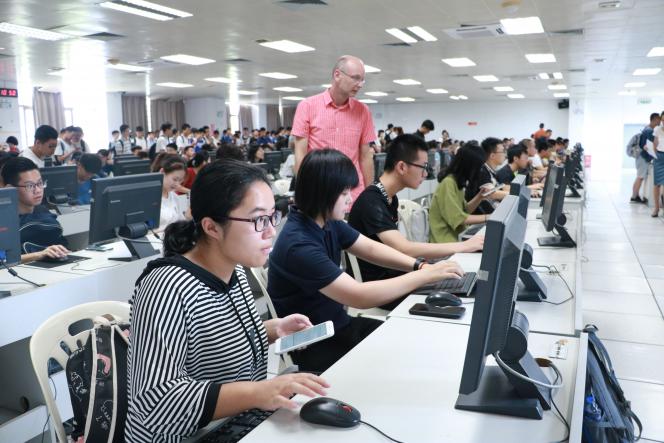 Séamus McLoone helps new students at MIEC with the registration process