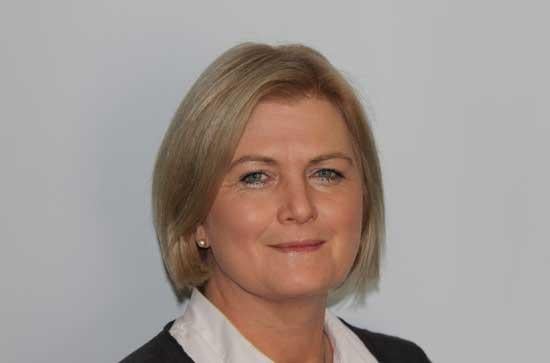 Lecturer / Assistant Professor
Maynooth University School of Education
Second
207
(01) 708 3529
I am strand leader for Curriculum Studies on the Doctorate in Education programme. I lecture on Curriculum development, Research methods, Teaching, Learning and Assessment. I completed my doctoral research in Trinity College Dublin on the impact of a key skills approach to teaching and learning in secondary education. I am working on an Erasmus+ project Learning to Disagree on developing social and civic competences. I was the country lead for the EU funded project FaSMEd in Ireland looking at the role of technology in promoting formative assessment practices in science and mathematics. I am also involved in a small scale research project looking at how to develop Mathematics Knowledge for Teaching (MKT) with student teachers. At the heart of all my research interests is the role of pedagogy in teaching, learning, assessment and curriculum.
I am a member of the European Association of Curriculum Studies. I hosted the 4th EuroACS conference and EERA/EuroACS Curriculum Summer School in Maynooth University in 2019.
Prior to joining Maynooth University, I worked as an Education Officer in the National Council for Curriculum and Assessment (NCCA), where my main area of responsibility was working on the senior cycle curriculum developments. I was a member of the Junior Science Support Service (JSSS) working with science teachers on the introduction of the revised curriculum, and, prior to that worked as a science and mathematics teacher.
Research TopicsAll of my research activities come under the area of Curriculum Studies
Classroom-based instructional interventions
The role of key skills in promoting and developing innovative and creative teaching and learning environments.
Research on the role of teaching and assessment methods in addressing low achievement in the field of Mathematics, Science and Technology. (FP7 funded research).
Teachers' mathematical knowledge and beliefs
Building Mathematical Knowledge for Teaching (MKT) in initial teacher education. (3U funded research).
Using lesson study to research issues regarding the teaching and learning of science/mathematics across transitions (Senior Primary/Junior Cycle and Senior Cycle/Third-level) in Ireland. (3U funded research)
Task design, analysis and implementation
Critical Evaluation and Design of Mathematics Tasks with Pre-Service Teachers. (Fellowship funding)
Design experiment methodology

What is the impact of participation in a module on the competences needed for 'scientific teaching' on PSTs attitudes to, and confidence in carrying out experiments at second level?
Quasi-experimental design methodology
Exploring the impact of a key skills approach to teaching and learning in secondary education (Doctoral research)
|   | Project | Role | Funding Body / Program | Description | Start Date | End Date | Award (€) |
| --- | --- | --- | --- | --- | --- | --- | --- |
| | FaSMEd Improving progress through formative assessment in science and mathematics | Country lead | / | | 01-JAN-14 | 01-JAN-17 | |
| | Building Mathematical Knowledge for Teaching (MKT) for pre-service teachers | Member of research team | / 3U Funding | | 01-JUL-14 | 01-MAY-15 | |
| | Digital Portfolios and Collaborative Learning | Research partner | / National Council for Curriculum and Assessment | | 01-MAY-16 | 30-MAY-17 | |
| | Building Mathematical Knowledge for Teaching (MKT) for Pre-Service Mathematics Teachers | Team member | / 3U Funding | | 15-SEP-14 | 06-JUN-16 | |
| | Critical Evaluation and Design of Assessment Tasks. | Researcher | / Maynooth University Fellowship | | 14-SEP-15 | 29-AUG-16 | |
| | Learning to Disagree Erasmus+ | Partner | / | | 01-SEP-17 | 31-AUG-20 | |
| | FaSMEd: Improving Progress for Lower Achievers through Formative Assessment in Science and Mathematics Education | PI | EU Framework Programme 7 / 2263890 | | 01-JAN-14 | 31-DEC-16 | 170024 |
Post Doctoral Fellows/Research Team
|   | Researcher Name | Project | Role | Funding Body |
| --- | --- | --- | --- | --- |
| | Niamh Burke | FaSMEd | Research Assistant | EU Framework Programme 7 |
 
Year
Publication
2016
'Gearing up for skills development – a challenge of Junior Cycle Reform'
Dempsey, M. (2016) 'Gearing up for skills development – a challenge of Junior Cycle Reform' In: Brian Mooney (eds). Education Matters. Dublin: Education Matters. [Details]
2012
'Developing a Technological Pedagogical Content Knowledge using sensor technology with BSc Science Education students'
Dempsey M (2012) 'Developing a Technological Pedagogical Content Knowledge using sensor technology with BSc Science Education students' In: Teaching and Learning Fellowships project report 2012: NUIM. Maynooth: NUIM. [Details]
2010
'School-based curriculum development: The Irish context'
Looney, A., Dempsey, M. and O'Shea, M. (2010) 'School-based curriculum development: The Irish context' In: Schools as Curriculum Agencies: Asian and European Perspectives. [Details]
2008
'Key Skills in Senior Cycle: An approach to embedding key skills in the curriculum at upper secondary in Ireland'
Dempsey, M. and O'Shea, M. (2008) 'Key Skills in Senior Cycle: An approach to embedding key skills in the curriculum at upper secondary in Ireland' In: CIDREE yearbook 2008 – A toolkit for the European citizen. [Details]
 
Year
Publication
2019
'An Investigation of Students' Attitudes to Science, Mathematics and the Use of Technology in Lower Secondary Education'
Dempsey, M., Burke, N., & O'Shea, N. (2019) 'An Investigation of Students' Attitudes to Science, Mathematics and the Use of Technology in Lower Secondary Education'. International Journal of Education in Mathematics, Science and Technology (IJEMST), 7 (4):319-334 [Details]
Year
Publication
2013
'Key Skills in a BSc Science and Maths Education Course'
Dempsey M (2013) 'Key Skills in a BSc Science and Maths Education Course' Brussels: European Schoolnet Web published http://keyconet.eun.org/case-notes/ireland4, KeyCoNet European policy network focused on identifying and analysing initiatives on the implementation of key competencies in primary and secondary school education. BSc module published as . [Details]
Year
Publication
2019
BEING ABLE TO DO MATHS BUT YET FEELING KIND OF FREE: USING THE FLAGWAY GAME TO LEARN MATHEMATICS
Dempsey M., O'Shea, A. (2019) BEING ABLE TO DO MATHS BUT YET FEELING KIND OF FREE: USING THE FLAGWAY GAME TO LEARN MATHEMATICS . In: Harbison, l., & Twohill, A eds. Mathematics Education Ireland MEI7 , pp.75-82 [DOI] [Details]
2017
Critical Evaluation and Design of Mathematics Tasks: Pre-Service Teachers
Dempsey, M & O'Shea A. (2017) Critical Evaluation and Design of Mathematics Tasks: Pre-Service Teachers CERME10 Tenth Congress of the European Society for Research in Mathematics Education Dublin, , 01-FEB-17 - 05-FEB-17 [IR Link] [Details]
2016
Role of technology in promoting formative assessment practices in science classes
Dempsey, M., Aldon, G (2016) Role of technology in promoting formative assessment practices in science classes New Perspectives in Science Education [Details]
2016
Role of technology in promoting formative assessment practices in science and mathematics classes
Dempsey, M., O'Shea, A, & Burke, N. (2016) Role of technology in promoting formative assessment practices in science and mathematics classes Science and Mathematics Education Conference (SMEC) [IR Link] [Details]
2014
Developing Mathematical Knowledge for Teaching (MKT) for pre-service teachers: a study of students' developing thinking in relation to the teaching of mathematics
Nolan, B., Dempsey, M.,Lovatt, J., & O'Shea, A. (2014) Developing Mathematical Knowledge for Teaching (MKT) for pre-service teachers: a study of students' developing thinking in relation to the teaching of mathematics British Society for Research into Learning Mathematics [IR Link] [Details]
Year
Publication
2019
EuroACS International Conference.
Dempsey, M. & Malone, A. (2019) EuroACS International Conference. [International Refereed Conference], Assessing Competences for Democratic Culture: Opportunities and Challenges, Maynooth University [Details]
2019
National Forum Seminar: Religions and Beliefs in Changing Times (RBCT): Responses to Religious Belief Diversity in Educational Settings in the Republic of Ireland.
Majella Dempsey (2019) National Forum Seminar: Religions and Beliefs in Changing Times (RBCT): Responses to Religious Belief Diversity in Educational Settings in the Republic of Ireland. [Invited Lecture], Learning to Disagree: Addressing Sensitive and Controversial Issues in the Classroom, Mary Immaculate College, University of Limerick [Details]
2019
Straddling the divide between transmission and constructivist beliefs: Changing pedagogical practices in upper secondary education in Ireland.
Dempsey, M (2019) Straddling the divide between transmission and constructivist beliefs: Changing pedagogical practices in upper secondary education in Ireland. [Oral Presentation], Educational Studies Association of Ireland ESAI, Ireland [Details]
2018
Invited speaker: Design Based Research Methods in Science Education.
Majella Dempsey (2018) Invited speaker: Design Based Research Methods in Science Education. [Invited Lecture], MORSE - Methods of Research in Science Education, TU Dublin , 02-NOV-18 - 02-NOV-18 [Details]
2019
EERA International Doctoral Summer School.
Dempsey, M. & Malone, A. (2019) EERA International Doctoral Summer School. [Conference Organising Committee Chairperson], Using (critical) Discourse Analysis to research curriculum and policy, Maynooth University [Details]
2019
European Educational Research Conference ECER.
Dempsey, M. & O'Neill, N. (2019) European Educational Research Conference ECER. [International Refereed Conference], Hands-On, Minds-On: The Role of Factual and Procedural Knowledge in Teaching Practical Work in Upper Secondary Education in Ireland, Germany , 03-SEP-19 - 07-SEP-19 [Details]
2019
Conference chair and host.
Majella Dempsey (2019) Conference chair and host. [Conference Organising Committee Chairperson], 4th European Conference on Curriculum Studies EuroACS, Maynooth University , 07-JUN-19 - 08-JUN-19 [Details]
2018
SMEC 2018 Science and Mathematics Education.
Dr Majella Dempsey and Dr Ann O'Shea (2018) SMEC 2018 Science and Mathematics Education. [Oral Presentation], The Evaluation and Design of Tasks by Science and Mathematics Pre-Service Teachers, DCU [Details]
2018
Learning to Disagree Scientific meeting.
M. Dempsey and A. Malone (2018) Learning to Disagree Scientific meeting. [Oral Presentation], Assessing Competences for Democratic Culture, Maynooth University , 17-JAN-19 - 20-JAN-19 [Details]
2018
Presentation to Curriculum Council in Prague.
M. Dempsey (2018) Presentation to Curriculum Council in Prague. [Invited Oral Presentation], Curriculum development in Ireland, Charles University, Prague , 15-OCT-18 - 19-OCT-18 [Details]
2018
Curriculum Autonomy Policies in Europe: Trends, Tensions and Transformations.
M. Dempsey (2018) Curriculum Autonomy Policies in Europe: Trends, Tensions and Transformations. [Invited Oral Presentation], Curriculum policy in Ireland: the past, the future and the present, Fundacao Calouste Gulbenkian , 24-JAN-19 - 23-FEB-19 [Details]
2018
European Conference Educational Research.
Majella Dempsey and Audrey Doyle (2018) European Conference Educational Research. [Oral Presentation], The Liminal State: Curriculum Reform in Lower Secondary Education in Ireland, Bolzano, Italy [Details]
2017
CERME10.
Dempsey, M & O'Shea, A. (2017) CERME10. [Oral Presentation], Critical Evaluation and Design of Mathematics Tasks: Pre-Service Teachers, Dublin , 01-FEB-17 - 05-FEB-17 [IR Link] [Details]
2017
EUROPEAN EDUCATIONAL RESEARCH ASSOCIATION.
Dempsey, M (2017) EUROPEAN EDUCATIONAL RESEARCH ASSOCIATION. [Oral Presentation], Pedagogy and learning: The co-construction of the culture for learning by students and teachers, Copenhagen [Details]
2017
Teaching and Teacher Education in STEM Education Seminar.
Majella Dempsey (2017) Teaching and Teacher Education in STEM Education Seminar. [Oral Presentation], FaSMEd - Country report, EPI-STEM, the National Centre for STEM Education Research , 26-MAY-17 - 26-MAY-17 [Details]
2016
Invited participant to conference of EU policy networks.
Majella Dempsey (2016) Invited participant to conference of EU policy networks. [Other], Sustainable Networks for Inclusive Education, Brussels , 11-APR-16 - 13-APR-16 [Details]
2015
Sharing innovative practices from across all areas of education.
Majella Dempsey (2015) Sharing innovative practices from across all areas of education. [Oral Presentation], Assessment of Key Competences, Croke Park Conference Centre , 13-NOV-15 [Details]
2014
Vintage is a EU funded project through the Grundtvig action of Lifelong Learning Programme.
Majella Dempsey (2014) Vintage is a EU funded project through the Grundtvig action of Lifelong Learning Programme. [Oral Presentation], Self-Evaluation of key Competence in Adult Age, Ireland [Details]
2014
KeyCoNet Final Conference.
Majella Dempsey (2014) KeyCoNet Final Conference. [Oral Presentation], Improving the Integration of key Competences in School Education, European Schoolnet: Brussels [Details]
2014
Improving Progress through Formative Assessment in Science and Mathematics Education.
Majella Dempsey, Niamh Burke, Ann O'Shea (2014) Improving Progress through Formative Assessment in Science and Mathematics Education. [Oral Presentation], ESRI Educational Research and Practice in Time of Transition: Looking to the Future, Ireland , 09-APR-15 - 11-APR-15 [Details]
2012
RIAI/DES COLLOQUIUM ON POST PRIMARY SCHOOLS DESIGN MAKES A DIFFERENCE -Long Term Value in the Design.
Dempsey M (2012) RIAI/DES COLLOQUIUM ON POST PRIMARY SCHOOLS DESIGN MAKES A DIFFERENCE -Long Term Value in the Design. [Oral Presentation], Keynote address: Post Primary School Curriculum; Teaching and Learning Methods of the Future, Dublin [Details]
2012
SCoTENS the Standing Conference on Teacher Education North and South: Tenth Annual Conference.
Majella Dempsey (2012) SCoTENS the Standing Conference on Teacher Education North and South: Tenth Annual Conference. [Oral Presentation], Workshop – Critical reflection in science teaching and learning: a creative approach to the introduc, Cavan [Details]
2008
UBUNTU Network.
(2008) UBUNTU Network. [Oral Presentation], Key Skills and their relevance in sustainable development education, [Details]
2008
ASTI Education Conference.
(2008) ASTI Education Conference. [Oral Presentation], Key Skills, [Details]
2008
Educational Studies Association of Ireland (ESAI) Conference.
Dempsey M (2008) Educational Studies Association of Ireland (ESAI) Conference. [Oral Presentation], Making their voices heard: students perception of senior cycle teaching and learning, Ireland [Details]
2008
IVEA Conference.
(2008) IVEA Conference. [Oral Presentation], Flexible Learning Profiles, [Details]
2008
Quest 2008 – Focused Leadership that Deepens Learning.
Dempsey M (2008) Quest 2008 – Focused Leadership that Deepens Learning. [Oral Presentation], Unlocking learning through key skills, Canada [Details]
2007
European Educational Research Association (EERA) Conference.
Dempsey M (2007) European Educational Research Association (EERA) Conference. [Oral Presentation], To embed or bury-the challenge of making an impact on teaching and learning through key skills, ECER [Details]
2007
IVEA Conference.
(2007) IVEA Conference. [Oral Presentation], The Senior Cycle Developments, [Details]
2002
European Educational Research Association (EERA) Conference.
Dempsey M (2002) European Educational Research Association (EERA) Conference. [Oral Presentation], The Student Voice in Transition Year, Ireland [Details]
Year
Publication
2015
'Teachers against learning' sounds very like a new form of professional self-harm.
Dempsey, M., & Jeffers, J. (2015) 'Teachers against learning' sounds very like a new form of professional self-harm. Newspaper Articles [Details]
2014
Students need to know physics and chemistry are important.
Dempsey, M. (2014) Students need to know physics and chemistry are important. Newspaper Articles [Details]
2014
Teachers should grasp this unique opportunity to engage with young learners.
Dempsey, M., & Jeffers, J. (2014) Teachers should grasp this unique opportunity to engage with young learners. Newspaper Articles [Details]
Year
Publication
2019
4th EuroACS Conference on Curriculum Studies - Curriculum: Origins, Trajectories and Practices.
Majella Dempsey Conference Chair (2019) 4th EuroACS Conference on Curriculum Studies - Curriculum: Origins, Trajectories and Practices. Conference Hosted [Details]
2019
EERA/EuroACS Curriculum Studies Summer School.
Majella Dempsey Summer School Chair (2019) EERA/EuroACS Curriculum Studies Summer School. Maynooth University: Conference Hosted [Details]
2016
FaSMEd Final Conference.
Majella Dempsey (2016) FaSMEd Final Conference. Conference Hosted [Details]
2011
Project Maths: Engagement with initial teacher educators.
Majella Dempsey (2011) Project Maths: Engagement with initial teacher educators. Conference Hosted [Details]
| | Year | Title | Awarding Body |
| --- | --- | --- | --- |
| | 2011 | Teaching and Learning Fellowship | |
| | 2015 | Teaching and Learning Fellowship | Maynooth University |
Professional Associations
| | Association | Function | From / To |
| --- | --- | --- | --- |
| | European Educational Research Association (EERA) | Convenor Network 3 | 01-MAY-07 / |
| | Stirling Curriculum Studies Network | Member | 01-NOV-18 / |
| | Education Studies Association of Ireland ESAI | Member | 01-JUL-19 / 01-DEC-20 |
| | American Association for the Advancement of Curriculum Studies AAACS | Member | 01-AUG-19 / 01-AUG-20 |
| | UNESCO IBE's Global Curriculum Network | To link curriculum policy makers and academics around the world. | 01-MAY-19 / |
| | Public Pedagogy and Sustainability Challenges | International educational theorists and sustainability education researchers network. | 09-JAN-18 / |
| | European Association of Curriculum Studies | Committee member | 27-JUN-17 / |
| | Irish Association of Science Education Lecturers (IASEL) | Maynooth University member | 02-MAY-16 / 30-OCT-17 |
| | Discover Science and Engineering | Member of the consultative panel for school related initiatives | 01-SEP-10 / 29-JUN-14 |
| | UN Regional Centre for Expertise in Education for Sustainable Development | Member | 01-JAN-08 / 18-DEC-09 |
| | Amgen Foundation Science Education Initiative | Member of high-level expert group | 19-JUL-12 / |
| | Kildare Education Centre | Management Committee | 01-AUG-08 / 07-FEB-16 |
| | KeyCoNet European Policy Network | Associate Member | 19-JUL-14 / 31-DEC-15 |
| | Mountmellick Development Association | Board of Management | 05-OCT-08 / 12-OCT-14 |
| | Committee | Function | From / To |
| --- | --- | --- | --- |
| | Irish Science Teacher's Association Conference Committee | Member | 2016 / 2017 |
| | HRS4R Implementation Group | Member | 2019 / |
| | Research Ethics | Deputy Chair | 2016 / 2019 |
| | Employer | Position | From / To |
| --- | --- | --- | --- |
| | Department of Education and Skills | Regional Development Officer Junior Science Support Service (JSSS) | 01-AUG-03 / 01-AUG-06 |
| | National Council for Curriculum and Assessment | Senior Cycle Education Officer | 01-JUN-06 / 31-DEC-09 |
| | Department of Education and Science | Science and mathematics teacher | 01-AUG-92 / 01-AUG-03 |
| | Year | Institution | Qualification | Subject |
| --- | --- | --- | --- | --- |
| | 2016 | Trinity College Dublin | Doctor of Philosophy | Education |
| | 2001 | Maynooth University | Master's Degree | Education |
| | 1986 | Maynooth University | Bachelor of Science | Biology, chemistry and mathematics |
| | 1996 | Maynooth University | Higher Diploma in Education | Education |
| | Client | Description |
| --- | --- | --- |
| | AmgenTeach programme | High Level Expert for Ireland |
| | National University of Ireland | Carry out programme review and offer advice. |
| | Teaching Council | External Advisor |
| | Journal | Role |
| --- | --- | --- |
| | Journal Of Curriculum Studies | Reviewer |
| | Curriculum Journal | Reviewer |
| | Empirical Research In Vocational Education And Training | Reviewer |
| | Irish Education Studies Journal | Reviewer |
|   | Description |
| --- | --- |
| | Chair of the Biology Development Group working with a team to develop STEM education in Ireland. Link |
| | Board Member |
| | |
| | |
|   | Name | Role / Description | Country |
| --- | --- | --- | --- |
| | EUROCLIO | Lead on Erasmus+ project | NETHERLANDS |
| | Newcastle University | Partner in FaSMEd project | ENGLAND |
| | Dublin City University | Research partner | IRELAND |
| | European Scoolnet | Lead for the Co-Lab project | BELGIUM |
| | University of Nottingham | Partner in FaSMEd project | ENGLAND |
| | École Normale Supérieure de Lyon | Partner in FaSMEd project | FRANCE |
| | Soer-Troendelag University College, Trondheim | Partner in FaSMEd project | NORWAY |
| | Università degli Studi di Torino | Partner in FaSMEd project | ITALY |
| | University of Duisburg-Essen | Partner in FaSMEd project | GERMANY |
| | African Institute for Mathematical Sciences Schools Enrichment Centre | Partner in FaSMEd project | SOUTH AFRICA |
| | University of Duisburg-Essen | Partner in FaSMEd project | GERMANY |