Denise Earle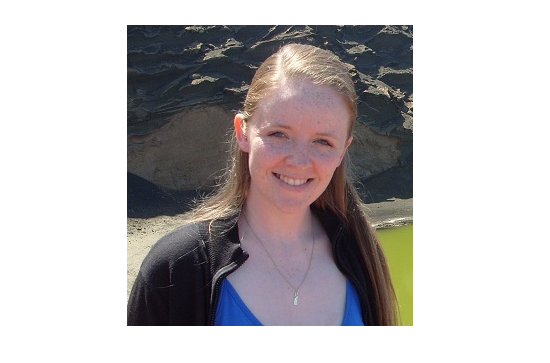 BA Mathematical Studies & Statistics
MA Mathematics, PhD Statistics
2011
Current Status
Modelling Analyst for Paddy Power Plc.
Why did you study Mathematics at University?
Simply because I enjoyed maths. I liked learning and understanding how different areas of maths worked and I loved the feeling of accomplishment when you finally solved a really hard problem!
Describe what you do now and how mathematics is useful to you.
I work as a modelling analyst for Paddy Power Plc. More specifically, I analyse the customers who play on the Casino, Bingo, Games and Poker channels. Using different statistical methods, I try to identify groups of customers who have similar playing habits so that the marketing teams can target these customers with offers that best suit them. I also try to predict which customers are going to be valuable and which customers are going to eventually stop playing with Paddy Power. This allows the marketing teams to focus their efforts on targeting the right kind of customer.
Mathematics is crucial in my job. Every day, I use at least one nugget of knowledge that I learned from the statistics courses I sat for my undergraduate degree. I also use most of the statistical techniques that I learned when studying for my PhD.
The problem solving skills that I developed through completing the MA in Mathematics have helped me to no end. Studying maths makes you very good at looking at problems (and not just mathematical problems) in a very logical way and helps you to clearly see a path to the solution.
In summary, the nine (yes nine!) years I spent studying maths and statistics at Maynooth University give me an edge over many other graduates out there and they helped me to get a job that is one of the most interesting that I could have hoped for.
What advice would you give to someone who is thinking of doing a degree in Mathematics?
Do it! Not only will you learn about so many different and amazing areas of maths, but you will put yourself in an excellent position when it comes to applying for jobs after you finish university.
I also strongly advise taking a significant number of statistics courses. Statistics, data analysis and modelling are becoming more and more vital in many different industries and so having knowledge of statistical methods will only serve to enhance your CV even more.
Would you recommend that people study Maths in Maynooth?
Absolutely! I spent nine years studying maths at Maynooth University for many reasons. The lecturers are extremely friendly and so helpful. The maths tutors are exceptional and the administrative staff are fantastic!
The Department of Mathematics and Statistics also provides a Mathematics Support Centre, which aims to help and encourage students who are having difficulty with maths. This is an excellent service and the guys that work there create a fun relaxed atmosphere for learning maths.