Ciarán Hyland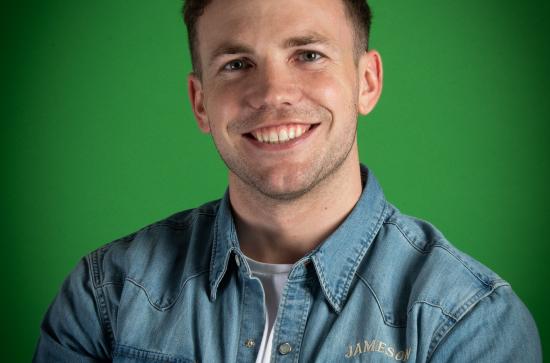 Brand Ambassador
Indonesia
Marketing, advertising and PR
2015
The reason I chose to study Psychology was because my older sister was studying for her PhD in Psychology in Maynooth when I was in my sixth year of school and the area really interested me. As a university, MU was always my number one preference and I knew from visiting during the campus open day that it was where I wanted to study. I began my studies in Maynooth in 2012 studying Psychology along with English and Sociology. After obtaining a 2:1 result in Psychology at the end of first year I was eligible to become a fulltime Psychology student in second year, dropping my other two subjects. I thoroughly enjoyed studying these subjects, but my goal had always been to focus solely on Psychology. The social aspect of life in Maynooth was the highlight for me from start to finish and I had built up a huge circle of friends by the end of my three years there. I graduated with a second-class honours degree and left the college with friends I'll have for life.
I attended a couple of football trainings with the GAA team early during my first year but due to a recurring injury I never really got going with the football team. In my final two years I played 5-a-side with friends in tournaments on campus.
I took part in many charity fundraisers while in Maynooth (Barretstown, Maynooth Cancer society, Movember) and took part in events with the fashion society.
In final year I ran for Students' Union President. I finished a close second out of 4 candidates, with a total of over 1,000 votes in the final count; only 100 off the president elect and with around one third of the final vote; an achievement I am very proud of.
The town itself is brought to life by the university, so it really feels like you're somewhere special when studying there. I feel as though you gain a stronger sense of community than you would while studying in a city like Dublin because the town is quite small, and everyone lives in a close proximity.

My public speaking ability, self-belief and generally my level of confidence. From performing lecture addresses to hundreds of students, making presentations, giving speeches, taking part in debates and putting myself into the public eye and getting positive responses. This really helped define a stronger version of myself which I likely wouldn't have otherwise uncovered. I also gained a greater understanding and openness to people from all walks on life that I hadn't previously encountered when growing up in the Monaghan countryside. Honestly, I think college for a lot of people (certainly for me personally) can help you to reach a greater understanding of yourself and to become a lot closer to reaching the best version of you. This has all helped since entering the working world.
The course content can be extremely interesting and relatable to real life but also very maths based and can involve a lot of statistics (with a year-long module in second year!). There's a bit of something for everyone but if you have a general interest in how the mind works then the format of this course, the facilities and the staff in the department really are second to none. I would say that it probably involves less lecture hours than some other courses may, but many long hours spent in the library reading up on psychology books and writing essays. It does involve a lot of self-driven work, but you really do get out what you put in.