Conor Kilmartin
Assurance Associate
Dublin 2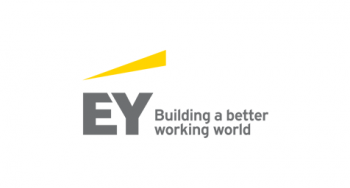 Accountancy and financial management
BBA Business & Accounting
2016
Due to the heavy involvement I had with societies throughout my time in MU, I developed by strong communication skills due to the networking I did there. This has majorly impacted my career in a positive way, as due to working in teams at all times, it has allowed for me to effectively communicate with my team.
Before I went to Maynooth University, I'd never even considered a career in Assurance, I always wanted to be a teacher. However, my degree gave me the option of doing one year's work placement, which I jumped at the opportunity of doing. I interviewed, and successfully gained a place in EY for 12 months. Throughout my time, I was involved with a variety of different clients, and worked with a lot of different people, which made for an interesting day every day. I was offered a contract to return as a graduate once I'd completed my degree, which gave me something to work towards as a 2.1 was required. On successfully doing this, I returned to EY, and have built my knowledge on a daily basis through work on various clients and meeting new people.
My role as an audit associate changes on a day to day basis, which makes for everyday providing something new and interesting. I usually have a lot of interaction with my client and teams, and further develop my knowledge of audit and accounting based on the tasks performed which I have been given responsibility for.
What I find the most interesting about my job is the people I work with, and the knowledge they have. I work with levels from intern right up to partner, so this provide for a wide base for me to gain experience both in a coaching position and also learning, and has assisted in making me better at my job.
I would advise anyone looking into a career in accounting/auditing to take the leap and get straight into it. It's a great job to have, providing many opportunities along the way, whether it be working with new people, gaining a knowledge of various clients, or support in passing the professional accountancy exams. I would particularly recommend EY as an employer, as it is a company that really cares about their staff, and ensures you benefit from every experience you have with them.