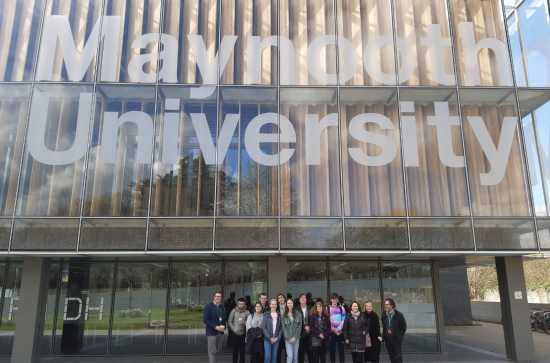 Friday, April 29, 2022 - 15:45
Hosted by Turn to Teaching and Maynooth Access Programme, a group of students from Dunboyne College of Further Education's Pre-Teaching, Liberal Arts and Journalism courses visited Maynooth University on March 31st.

Students participated in a workshop led by Jerry O'Neill of Turn to Teaching and Declan Markey, Community Outreach Officer with the Maynooth Access Programme, focused on educational aspirations and transitions into university life. They also had the opportunity to meet Emer Sheerin, Maynooth's Mature Student Officer, and learn about the wide range of academic, personal and financial supports available to students at the University and how they can be accessed.

A tour of the campus, the student support offices, the library, and lunch in the beautiful Pugin Hall were followed by a combined session with students from the Think About Teaching Foundation Cert where pathways into teaching were discussed. The Dunboyne College students had the opportunity to chat with the Foiundation Cert students and find out more about university life and studies.