Friday, September 8, 2023 - 11:45
Congratulations to all our sociology and politics students who were conferred with their degrees this week.
Members of our academic team were delighted to be present at the conferring ceremonies and to share the momentous occasion with our students. The conferrings took place in Maynooth University's TSI Building - home to our Department.

Sociology student Robert Reynolds and Dr Mary Benson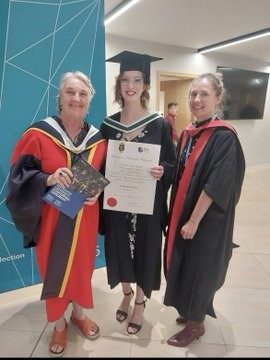 Politics student Aisling McGee (centre) alongside Professor Mary Murphy (left) and Dr Delma Byrne (right)
Sociology student Tara Egan (second from left) pictured with (from left to right) Professor Mary Cocoran, Dr Mary Benson and Delma Byrne. Tara won the Sociology Department prizes for best performance in the Sociology BA degree examination and the best research project.
Sociology student Frankie McNamara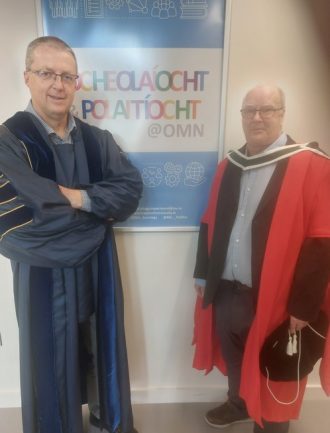 Dr Fergal Rhatigan with his PhD supervisor Professor Seán Ó Riain