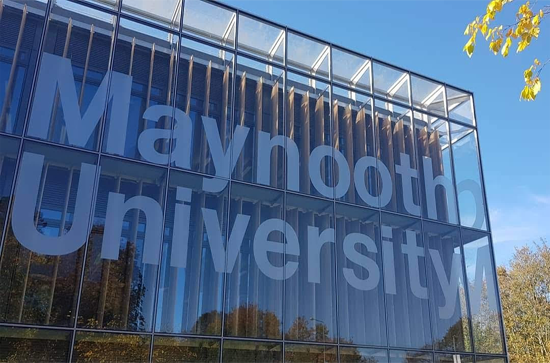 Thursday, October 28, 2021 - 11:15
Please see below some updates on our library services, commencing Monday 01 November, 2021.
Pre-Booking is no longer required for study spaces. Our one-way system will not be in operation, meaning entry and exit will now be via the turnstiles. There will be limited capacity and it will be based on a first come, first served basis. Once at full capacity, access will be denied until an exit is registered on the system. Access to the Library remains restricted to registered MU staff and students.
Please note that if you need to leave the building for any reason you must take your belongings with you, as immediate re-entry cannot be guaranteed.
Study spaces will continue to be available in the John Hume building.
Continuing Online Services
For access to our eBooks, please click here.
Click and Collect Service
Click and Collect items will be available for collection at the Admission Desk following receipt of a confirmation email, during opening hours.
Items that are not collected after 3 days will be returned to the shelves.
If you have overdue books, please return them when you are collecting your requests. Books can be returned to the returns bin located left of the library entrance.
Items can be requested here.
Digital on Demand Service
This service is free of charge and available for staff and all postgraduate students (Research and Taught). Items can be requested here.
Further Information
All Maynooth University information and guidance related to Covid-19 is available here.
We will continue to provide Library updates via our website and social media. Please check your University email regularly for updates.
Please use our online services and content first and consider carefully if you need to avail of our on-campus services.