Qualification : MASTER OF ARTS DEGREE
Award Type and NFQ level : TAUGHT MASTERS (9)
CAO/PAC code : MH51M
CAO Points :
Closing Date : 30 June 2020
The MA in Mediation and Conflict Intervention at Edward Kennedy Institute, Maynooth University provides a learning experience for those who wish to deepen and integrate their mediation and conflict intervention knowledge and skills. The programme delivers specialist professional training in the areas of Organisational and Workplace Mediation, Family Mediation, Commercial Mediation, Restorative Practice and Peace Process Studies, providing the professional knowledge and skills necessary for practice in these areas. Students complete nine modules of 10 credits each over a two-year duration.
This highly experiential programme provides ongoing opportunities to learn reflectively through exercises and in practice through feedback and coaching while formal presentations provide background theory in the specialist areas. Students gain a strong theoretical foundation coupled with skills and practice development leading to a solid grounding in the best practice of constructive conflict intervention processes.
The MA in Mediation and Conflict Intervention is designed for those people who are intently interested in furthering their skills base and knowledge in the field of mediation and conflict intervention. Participants will usually have been working directly or indirectly with people in conflict as a professional or as someone required to handle conflict situations in their work or personal lives. Participating in this programme will further develop theoretical knowledge and applied skills in conflict analysis, mediation and other specialist chosen areas of study. The programme is designed to be an intense learning experience where small class sizes encourage strong skills development and engagement in a continuous and collaborative learning environment.
The course is accredited by the Mediators Institute of Ireland (MII) and students who are not already certified mediators with the MII must undergo and pass the first module (MC615) via assignment and competency assessment. This will enable students to register with the MII as a certified Mediator with eligibility to practice. Completion of the Masters programme will provide further requirements for Practitioner Accreditation. This senior status is achieved when the student has successfully completed the course and also has completed cases to MII standard (see Mediators Institute of Ireland website: www.themii.ie).
Commences
September
A primary degree in any subject
A written Personal Statement
References from two referees
Interview
Applicants must have a recognized primary degree which is considered equivalent to Irish university primary degree level.
Applicants without a primary degree may be considered if they have a Maynooth University Diploma in Mediation and Conflict Intervention OR if they have all of the following:
A Certified Mediation Training and a Mediation Competency Assessment (Accredited by the Mediators Institute of Ireland or equivalent)
An extensive career portfolio of at least 10 years in total including at least three years practicing as a mediator
Applicants must have a recognised primary degree which is considered equivalent to Irish university primary degree level.
Minimum English language requirements: please visit Maynooth University International Office website for information about English language tests accepted and required scores. The requirements specified are applicable for both EU and non-EU applicants.
National University of Ireland Maynooth's TOEFL code is 8850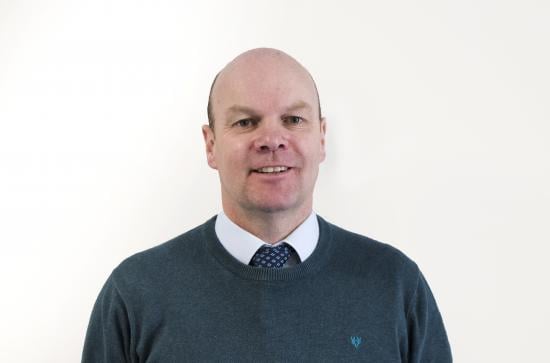 Academic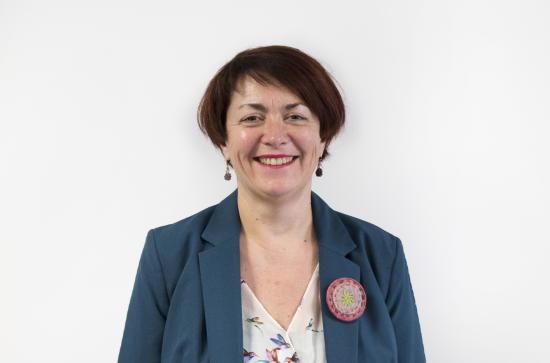 Academic
Two Year Part Time Programme
Each year has a different schedule with some modules repeated each year.
In the academic year of 2017-2018 the first semester delivers the following modules. Research (MC603), Mediation Knowledge and Practice (MC615), Family Mediation (MC604), Mediation Theory into Practice (MC628), Values and Relationship in Mediation and Conflict Intervention (MC601) and Restorative Practices (MC608). The second semester modules are Commercial Mediation (MC607), Workplace Mediation (MC605), Peace Studies 1 - Resolving Protracted Conflict (MC629) and Peace Studies 2 -Post Conflict Challenges in Implementing Peace Agreements (MC630).
Year two modules include Mediation Knowledge and Practice (MC615), Family Mediation (MC604), Mediation Theory and Conflict Analysis (MC601), Organisational and Workplace Mediation (MC605), Conflict Resolution in Education (MC611) and Restorative Practice in Schools (MC616).
Schedule
The course is structured in modules of 6 days each. Each 6 day module in turn is (usually) broken down into two 3 day blocks (Thursday, Friday, and Saturday). The Restorative Practices Module (MC608) is structured in three blocks of two days, Thursdays and Fridays. The majority of modules are delivered on campus, however some course days are delivered off campus ( MC608, MC629 and MC630), in the North of Ireland or Glencree Centre for Peace and Reconciliation, Enniskerry. Students take the internship module Mediation Theory into Practice (MC628) off campus.
Students must complete one compulsory module MC601 or MC606 each year, whichever is being delivered in the year. Students without appropriate accreditation as a mediator must complete and pass MC615, the first module on offer each year. Students complete nine modules in total over two academic years.
Please see below provisional schedule. While every attempt will be made to keep to dates advertised it is important to note that all dates are provisional and will be confirmed upon commencement of the programme.
Course Duration: 2 Years Part-time
Online application only http://www.pac.ie/maynoothuniversity
PAC Code
MH51D
Closing date
Late applications may be considered if there are places remaining on the course
The following information should be forwarded to PAC, 1 Courthouse Square, Galway or uploaded to your online application form:
Certified copies of all official transcripts of results for all non-Maynooth University qualifications listed MUST accompany the application. Failure to do so will delay your application being processed. Non-Maynooth University students are asked to provide two references and a copy of birth certificate or valid passport.