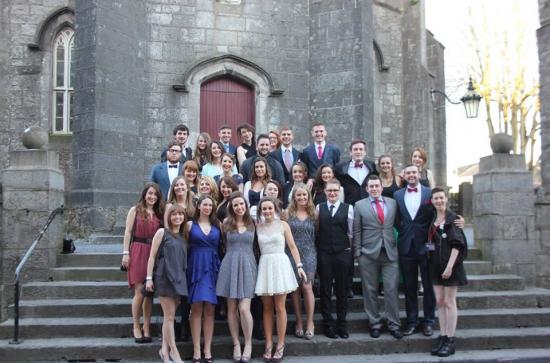 Monday, April 20, 2015 - 00:00
Last week, over thirty Maynooth University students, attended the 20th Annual Board of Irish College Societies (BICS) Awards held in the Sheraton Hotel in Athlone.
Top awards went to two Maynooth Student societies:
Maynooth societies were shortlisted nationally for a total of 7 awards, including Best Society (Pride Society), Best Event (Galway Cycle), Best New Society (Access), Most Improved (Literary & Debating), Best Inter-varsity (European Law Students' Association), Best Fresher (Deirdre Ní Chearúil), & Best Individual (Sidney Harshman Earley).
Eric Lawless, Vice-President for Clubs, Societies and Student Engagement with the Maynooth Students' Union, who has assisted the growth and development of the college societies over the last year, said "It is an incredible achievement to see so many of our societies recognised at the top level nationally for their work. The time, dedication, energy and innovation shown by Maynooth Students in volunteering and charity work throughout the year is growing year on year, and awards at this level will only spur our students on".
BICS is a national organisation, constituted in 1995, dedicated to providing a national forum for the societies in Ireland's Universities, Colleges and Institutes of Education. The Board is responsible for the promotion of interest in the activities of Irish college societies and of contact and co-operation between them.