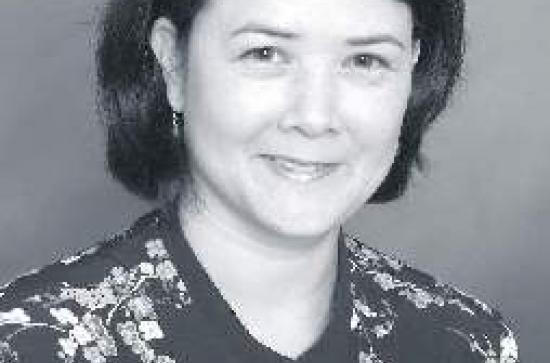 Monday, February 26, 2018 - 12:15
The Eochair Funding Scheme is run by Maynooth University and is designed to support permanent academic staff in building an enhanced research profile, typically following a hiatus in research output (eg following administration, family or special teaching commitments etc).
This year Dr. Rebecca King O'Riain of the Department of Sociology has won an award to pursue a project on '​A-Pop: The Transcultural Wave of Asian Popular Culture'. The funding will support a research trip to South Korea and Japan in the Autumn.
'This study investigates the transnational spread and increasing global popularity of popular culture products – specifically TV dramas and popular music - from East Asia (primarily Japan and Korea) to the west (the US and Europe) via new media technologies (online platforms, subscription internet TV such as Netflix, and fan-driven websites/online communities). These products have, within a decade, become highly visible in key media and popular culture channels, including, for example, a genre on Netflix titled "East Asian TV Programmes" and a recent appearance of the Korean boyband BTS at the Billboard Music Awards (where they won an award), at the American Music Awards and in various US media outlets such as Jimmy Fallon and the Ellen show, all of which were met with unprecedented levels of fan hysteria in the US unknown before to Korean pop groups. These music groups and TV programmes are explicitly linked to their countries of origin, particularly Korea - not least through the genres of K-Drama and K-Pop.

Although apparently frothy and trivial, the spread of these cultural forms constitutes a significant new cultural flow in an increasingly global world, society and culture. They are important economically, as a key export sector targeted by the Korean and Japanese states; socially, as the vehicle for the emergence of new transnational social networks through media consumption and fan communities; and culturally, placing East Asian cultures more firmly in youth and media cultures and potentially re-configuring racial and ethnic hierarchies in world culture.

The study will be based upon interviews with fans (who subtitle dramas for free), concert goers and homemade video makers (K-pop band fans), and producers and consumers of these types of popular culture in both Asia and in Ireland. In order to better understand the 'production' of these popular cultural forms, I am proposing an initial trip to Japan and Korea to speak to the experts on popular culture as a national economic development strategy, to the producers of said culture, and to a small sample of consumers. Such a trip is vital to begin the process of gaining access to the organisational and social networks which will be crucial to being able to carry out these interviews, networks which are culturally absolutely crucial in Japan and Korea.'
BTS at the American Music Awards 2017. Photo: Dave Bedrosian/Geisler-Fotopress/DPA/PA Images
Read more about the topic in a recent piece that Rebecca wrote on RTE's brainstorm website. It proved quite a hit with K-Pop fans!