Back to the Future?
European Progressions and Retrogressions
6th Interim Conference
Political Sociology Research Network 32
European Sociological Association
Webinar Event
National University of Ireland Maynooth
October 28th to 30th 2020
Convenors:

Department of Sociology, Maynooth University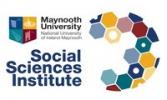 Maynooth Social Science Institute
a space for colleagues to reflect on the role and function of Political Sociology in generating innovative analyses that can grasp the multiple and complex challenges facing societies
Much attention has been paid to the rise of populist forces, challenges to democratic systems and practices and the undermining of established political, economic and social norms, institutions and practices. These forces, processes and practices have been often framed as having 'retrogressive' effects on democracy, secularism as well as political, social, and economic formal and substantive rights. At the same time sociologists are observing forms of resilience, resistance and reconfiguration in state and society that are generative of uneven and at times unpredictable consequences for people across Europe. As such, progressions are made in interstitial spaces and at times with unexpected outcomes.
Political sociology is well placed to interrogate the continuities and discontinuities in ideas, interests and institutions historically constituted through empire, market and state articulated now through projects ambivalent, supportive or contesting of permanent austerity, increasing securitization, immigration, and climate change.
CONFERENCE UPDATE SEPTEMBER 8TH 2020
The registration for the Conference Back to the Future? European Progressions and Retrogressions is now open.
Due to the continuing uncertainty around the COVID-19 pandemic we have taken the decision to hold the conference online as a remote/virtual event.
Please Register Here
We kindly ask you to make your registration by September 20th. (No fee).
The timetable and the provisional programme are available at the conference website
You can also read the September 9th versions of RN32 Conference Timetable and RN32 Conference Programme here.
The link to the online platform will be provided via email (and will be available on the conference website) in due course.
Please note:
- Unless otherwise agreed with the panel chairs, no paper is required. However, we suggest making your presentation available in advance. If you wish to share your PowerPoint/pdf on the Conference website, please contact us at rn32esa@gmail.com. We suggest keeping the presentation within 10-15 minutes.
- On the first day of the conference, we scheduled an event specifically tailored for junior scholars (but everybody is welcome to participate, of course), to discuss publication strategies, funding, etc. If you are interested, please contact us at rn32esa@gmail.com by the end of September.
- On the first day of the conference, there are a couple of slots available for book presentations. If you wish to organize the launch/presentation of your new book, please contact us at rn32esa@gmail.com by the end of September.
Also, follow us on Facebook and Twitter
Pauline Cullen - RN32 chair
Alberta Giorgi - RN32 vice-chair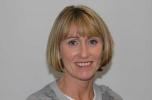 Pauline Cullen, Maynooth University
Pauline.cullen@mu.ie
Alberta Giorgi University of Bergamo
alberta.giorgi@unibg.it