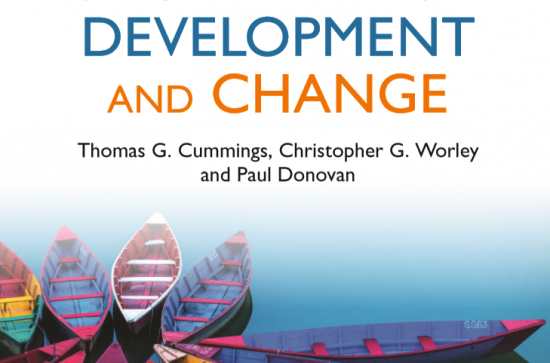 Monday, December 16, 2019 - 11:15
Book launch by School of Business lecturer Dr. Paul Donovan.
This book is a first edition adaptation of Organization Development and Change for Europe, the Middle East and Africa (EMEA). This text has gained significant acceptance and much acclaim worldwide. In this adaptation, I have respected the core elements that have contributed to its success while sensitively adapting elements to make this classic text more suited for Europe, the Middle East and Africa. The content serves courses in organization development, change management and human resources management at university. It should also be of interest to practitioners who wish to understand the theoretical underpinnings of this important area. Lecturers will choose for themselves the appropriate university level for this text. I have tried to ensure that the ideas expressed in the text appear in a way that is both accessible to newcomers to the topic and those who are more familiar with the ideas. At most universities, second and third year undergraduates and masters level students will benefit most from the text.


Thomas G. Cummings, professor, Chair of the Department of Management and Organization, received his BS and MBA from Cornell University, and his PhD from the University of California at Los Angeles.

Christopher G. Worley is a Senior Research Scientist at the Center for Effective Organizations (USC's Marshall School of Business) and Professor of Management in Pepperdine University's Master of Science in Organization (MSOD) programme. He received a BS from Westminster College, Master's degrees from Colorado State University and Pepperdine University, and his doctorate from the University of Southern California.

Paul Donovan is Associate Professor of Management at the School of Business, Maynooth University. Prior to this, he was Head of Management Development at the Irish Management Institute (IMI) in Dublin where he worked in senior management positions, including Registrar, for 17 years. Before joining IMI, he worked as a General Operations Manager for Bord na Mona, the Irish Peat Development Authority during its major transformation. While there, he participated in major change initiatives, including the introduction of self-managing teams in the production and transport functions. He also wrote a thesis on the subject of major change in completion of a Masters Degree in Organizational Behaviour at Trinity College Dublin (TCD). He received a second masters in Technology and Learning also from TCD and graduated with a doctorate in Human Resources from Leicester University. He has considerable practitioner engagement experience and has delivered management development programmes in 15 countries over a period of 20 years.

More details #BookLaunch #maynoothmeansbusiness