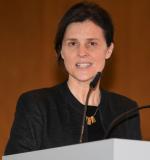 Sinead O'Gorman, Director, SAR Europe
Sinead O'Gorman directs Scholars at Risk's European office—SAR Europe—hosted at Maynooth University, Ireland. SAR Europe coordinates activities of European partners and national SAR sections in Europe to promote academic freedom and to advance opportunities for at-risk scholars. Ms. O'Gorman joined Scholars at Risk's New York office in 2007, previously serving as SAR's Deputy Executive Director. Before joining SAR, Sinead previously held programme and research positions at the Institute of International Education (IIE) in New York, the Council for Assisting Refugee Academics (CARA) in London and at the Irish Council for International Students (ICOS) in Dublin. She holds an MSc in Development Studies from the London School of Economics, an MA in French from the Université de Montréal, a BA in English and French from Trinity College Dublin. Ms. O'Gorman was a pensionnaire étrangère at the Ecole normale supérieure (ENS), rue d'Ulm, and holds a Diploma in Translation (DipTrans) from the Chartered Institute of Linguists.
Orla Duke, Programme Manager, SAR Europe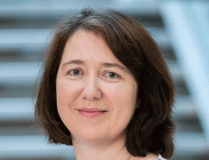 Orla Duke is the Programme Manager for SAR Europe. Orla is responsible for managing the day to day activities of the EU-funded Inspireurope project, and other core SAR Europe activities. Prior to joining SAR Europe, Orla worked for Trócaire; one of Ireland's leading international NGOs, providing programmatic and organisational advice and support to local partner organisations working on humanitarian, human rights and livelihoods programmes across Africa, Asia, the Middle East and Central America. She has also previously worked with Sightsavers International, Irish Aid; the Government of Ireland's official international development aid programme and the European Commission's civil protection and humanitarian aid operations office (ECHO) in Brussels. Orla holds a MSc in Humanitarian Action from the University College Dublin and a BA in Public Administration from the University of Limerick. She is also an adjunct professor at the Centre for Global Health at Trinity College Dublin.

Denise Roche, Advocacy Manager, SAR Europe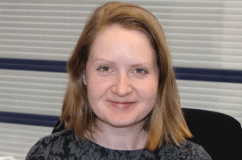 Denise is Advocacy Manager at SAR Europe, leading the European Action for Academic Freedom project to expand, coordinate and support advocacy in Europe to promote academic freedom. Under the new project, SAR Europe will work with SAR sections and partners to establish a European Coordinating Committee for Academic Freedom Advocacy and to design, develop and implement a strategy for European advocacy. Denise joins SAR Europe with over ten years' experience working across the private, public and non-for-profit sectors. She is a qualified solicitor, holds an LLM in Advanced Legal Practice from Northumbria Law School England, and a BCL (International) Degree from University College Cork Ireland. Denise was previously the Legal and Policy Officer at the National Women's Council of Ireland (NWCI), where she led the legal work of the organisation, and provided support to the policy team across NWCI's core strategic areas. She also previously worked for the Law Reform Commission, the Department of Foreign Affairs and Trade, the Irish Mission to the United Nations in New York, and acted as a Judicial Fellow of the High Court.