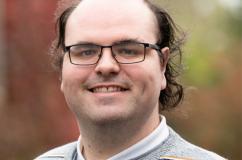 Irish actors have chequered history in the first 92 years of the Academy Awards, writes Dr Brian McManus
Saoirse Ronan recently attended the Academy Awards in Los Angeles having received her fourth acting nomination for Little Women, adding to previous nominations for Atonement in 2007, Brooklyn in 2015 and Lady Bird in 2017.
While she was ultimately defeated in the Best Actress category by the odds-on favourite Renée Zellweger for Judy, Ronan's impressive track record of nominations suggests that an eventual win as either Best Actress or Best Supporting Actress is inevitable.
This perceived inevitability is complicated by the chequered history of Irish actors and actresses who were nominated for, and won, Oscars in the first 92 years of the award's existence.
A total of 14 Irish actors and actresses received 26 nominations between 1939 and 2017, resulting in three wins for Daniel Day-Lewis (an English-born Irish citizen) and one win apiece for Barry Fitzgerald and Brenda Fricker.
There are some familiar names among the Irish acting nominees who, alongside Ronan, include Michael Fassbender, Kenneth Branagh, Richard Harris, Liam Neeson, Stephen Rea and Ruth Negga.
Much longer still is the list of Irish actors and actresses who have enjoyed great success in mainstream American cinema and appeared in the type of prestige picture traditionally favoured by the Academy, but who have never been nominated for a single Oscar.
Maureen O'Hara, Maureen O'Sullivan, Milo O'Shea, Gabriel Byrne, Brendan Gleeson, Fionnula Flanagan, Fiona Shaw, Cillian Murphy, Colin Farrell and Domhnall Gleeson are among the most surprising omissions. Ironically, the tiresome trope of "the luck of the Irish" has always featured prominently in Irish-themed Hollywood films and yet the Irish actors have been decidedly unlucky when it comes to the industry's highest accolade.
A review of the history of Irish actors and actresses at the Oscars provides an opportunity to rediscover and celebrate the careers of several Irish people, including Geraldine Fitzgerald, Sara Allgood, Joyce Redman and Dan O'Herlihy, who have faded from the popular consciousness despite their success during Hollywood's Golden Age.
It also highlights two distinct paths for Irish actors to Oscar glory as achieved by Barry Fitzgerald in 1944 for Going My Way, Brenda Fricker in 1989 for My Left Foot and, on three occasions by Daniel Day-Lewis with My Left Foot (1989), There Will Be Blood (2007) and Lincoln (2012).
On the one hand, you have a canny reinterpretation of an iconic Irish archetype of American popular culture, à la Fitzgerald and Fricker. On the other, you have an acting talent of universal acclaim and undisputed greatness, à la Day-Lewis.
As a consequence of massive levels of emigration from Ireland from the mid-19th century onwards, Irish characters began to appear regularly in popular theatre, fiction and music in the United States.
As the Irish population increased and anti-Irish sentiment gradually diminished, certain benign and sympathetic, albeit somewhat patronising, archetypes emerged. The invention of moving pictures as a new form of popular entertainment at the turn of the 20th century saw these Irish archetypes move from vaudeville theatres, front parlours and monthly magazines to the big screen.
First popularised by Dion Boucicault in a series of Broadway plays in the 1860s and 1870s, the somewhat unsavoury and untrustworthy yet charming, fun-loving and ultimately well-intentioned "Irish rogue" archetype influenced Fitzgerald's performance as Father Fitzgibbon in Going My Way.
Similarly, first popularised by Chauncey Alcott's sentimental song of 1910, "Mother Machree", the lovingly devoted and piously self-sacrificingly "Irish mother" archetype influenced Fricker's performance as Bridget Brown in My Left Foot.
Little-known in Hollywood at the time of their Oscar wins in supporting roles, Fitzgerald and Fricker didn't simply recreate their respective archetypes on screen; they reinterpreted them with great skill and subtlety.
In Going My Way, Fitzgerald endows Fr Fitzgibbon, the supposed antagonist to Bing Crosby's protagonist Fr O'Malley, with the perfect amount of roguishness and irreverence to reassure the audience that their reconciliation is inevitable in this escapist, feel good wartime entertainment.
In My Left Foot, Fricker's earthy performance as Christy Brown's mother undermines her saintliness and stoicism and emphasises her struggles and sadness, which renders the character and her relationship with her son all the more moving.
According to Oscar pundits and the bookies, Saoirse Ronan's best chance at winning an Oscar so far has been for her performance in Brooklyn. In that film, she reinterpreted another iconic Irish archetype of American popular culture, namely the naïve, earnest and good-natured "Irish immigrant girl" who must negotiate the slings and arrows of life in America.
She was ultimately defeated by Brie Larson, for her performance in Irish director Lenny Abrahamson's Room, adapted from Irish-Canadian author Emma Donoghue's best-selling novel of the same name.
An intriguing aspect of Ronan's career is how seldom she has actually played Irish characters on screen, although her off-screen, public persona is determinedly Irish. This is surely related to her name, her accent and her willingness to "play the game" on the American publicity trail.
She has shared anecdotes with late-night host Jimmy Fallon and performed in sketches on Saturday Night Live which reinforce the notion, still lingering in American popular culture, of Ireland as the land that progress, modernity and sophistication forgot. This appears to have proved endearing to audiences Stateside.
With every passing year and more highly accomplished and powerful performances under her belt, Ronan's on-screen and off-screen Irishness becomes less significant, and her reputation for acting greatness consolidates, in a manner reminiscent of the career path of Day-Lewis.
Whatever the future holds for Ronan and her Irish acting colleagues in the Academy Awards, it is safe to say that, with some notable exceptions, "the luck of the Irish" has so far remained stubbornly elusive.