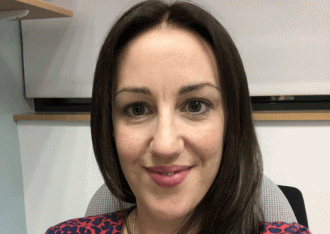 CSI St Patrick: just where is the saint's body?
Despite his fame, the exact location of the body of St Patrick has been a bone of contention for over a millennium, writes Dr Niamh Wycherley, Department of Early Irish

The veneration of saints' relics, or remains, has always been an integral part of the religious experience in Ireland, as elsewhere. Despite declining Church attendance, millions of Irish people were drawn by the tours of St Thérèse's bodily relics to Ireland in 2001, 2009 and 2012. Indeed, the widespread media coverage of the discovery in April 2018 of the heart of St Laurence O'Toole, stolen from Dublin's Christ Church Cathedral six years earlier, indicates an ongoing fascination with relics in modern Ireland.
But what of the relics of St Patrick, celebrated patron saint of Ireland and inspiration for Tourism Ireland's hugely successful Global Greening? Despite his fame, the exact location of the body of Patrick has been a bone of contention for over a millennium.
It is claimed that Patrick is buried outside Downpatrick Cathedral. A large granite stone marks the spot, placed there in the early 20th century to prevent pilgrims from taking fistfuls of grave-soil away with them. However, the tradition of Patrick's burial at this location is influenced by late 12th century propaganda (some 700 years after Patrick's demise) by the Anglo-Norman John de Courcy. Understanding the deep-rooted appeal of the cult of relics and the important role of saints as patrons to the local people, de Courcy staged the "discovery" of the relics of saints Brigit, Colum Cille and Patrick in 1185. He exhumed their bodies and translated the relics into a new tomb at Downpatrick.
This process of "discovery" and translation was a common feature of the cult of relics since Late Antiquity and was famously popularised by Ambrose, bishop of Milan, c. 386, when he wanted to build a new basilica. Indeed, the shrine of St James, finish-line of the increasingly popular Camino de Santiago de Compostela, was created after the miraculous "discovery" of the body of St James at a politically expedient juncture in the reign of monarch Alfonso II in the ninth century.
Regardless of the activities of de Courcy, there has been strong evidence since the seventh century that Patrick's body is, in fact, buried somewhere in Downpatrick. Our most detailed account is provided by distinguished ecclesiastic and scholar Muirchú, who composed the Life of St Patrick, in the late 600s. This piece of hagiography (holy writing/saints' "biography") is not a witness to the actual life of Patrick, but provides valuable information on the creation of the cult of Patrick and the Irish church in the seventh century.
By this time, prominent Irish churches such as Armagh, which claimed to have been founded by Patrick in the fifth century, and Kildare, were vying for position as the leading Irish church. Armagh focused on establishing Patrick as the greatest saint in Ireland and the apostle of the Irish. However, Armagh did not possess the actual body of Patrick. This left Muirchú, tasked with promoting Armagh and the cult of Patrick, in an awkward situation.
Armagh's rival, Kildare, supported its own claims to supremacy by exalting the lavish tombs of founder Brigit and her bishop Conláed. Brigit's hagiographer, Cogitosus, described the vast numbers of pilgrims who visited Kildare drawn by these tombs, and they were clearly the source of much revenue and vitally important for the monastery's political position.
Cogitosus' grand portrayal clearly embarrassed Armagh, given its lack of any bodily remains for Patrick. Research being carried out at NUI Galway, funded by the National University of Ireland, indicates that the veneration of relics was vital to the Church in Medieval Ireland.
Muirchú explains the lack of Patrick's bodily relics in Armagh by weaving an evocative tale, which owes more to the Bible and to political jurisdictional realities of the seventh century than to historical truth. He explains that an angel appeared to Patrick before his death and instructed that two untamed oxen should be sent off carrying his dead body.
The oxen stopped at Dún Lethglaisse (modern Downpatrick), according to Muirchú, and there Patrick was buried. The angel further stipulated that a cubit of earth should be placed over the body to prevent its exhumation.
This neatly explains why Patrick's body was not translated into a grand shrine in Muirchú's era. Indeed, Muirchú's account elaborates that there was fierce contention over Patrick's body after his death, between warring factions, the Uí Neill/Airthir and the Ulaid. To "prevent the shedding of blood", both groups were led astray by an "illusion" and "the mercy of God" and neither could lay claim to the body.
Some relics were "acquired" in less than savoury circumstances
Muirchú's literary account of potential war being waged over Patrick's body reflects a real problem in the Middle Ages — the theft of relics. Demand for relics was so strong that trade in relics as commodities became big business. Some relics were "acquired" in less than savoury circumstances.
The phenomenon of relic-theft or "kidnapping" (as saints were thought of as still alive) highlights the considerable impact of saints' cults on society. And this is not just a medieval trend: relics are still considered ripe targets for theft today, as we have seen recently with the heart of Laurence O'Toole. While the precise location of Patrick's relics may never be known, his "voice" is preserved in his fifth century writings, now easily accessible online .

This article is now available above as a Brainstorm podcast. You can subscribe to the Brainstorm podcast through Apple Podcasts, Stitcher, Spotify or wherever you get your podcasts .