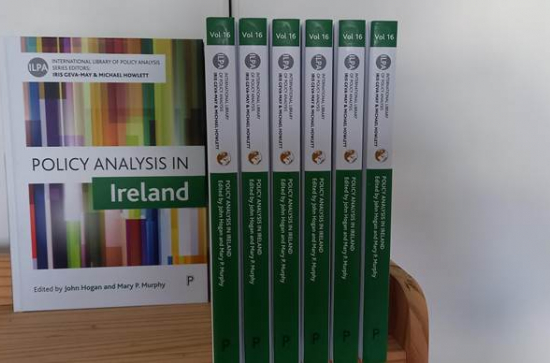 Monday, March 1, 2021 - 10:00
Policy Analysis in Ireland, a new book co-edited by Dr John Hogan (TUD) & Professor Mary P. Murphy (Sociology Department, Maynooth University), is part of an international series examining policy analysis approaches in different countries. The book comprises 16 chapters by leading academics and practitioners of policy analysis in Ireland.
To get your copy of Policy Analysis in Ireland, order from Policy Press, Bristol University and get a 20% discount.
Book Launch:
The Public Policy Specialist Group of the Political Studies Association of Ireland (PSAI) will host an online book launch of Policy Analysis in Ireland on Thursday, 11 March 2021 from 4:00pm – 5.30pm. Event registration and further information can be found here.