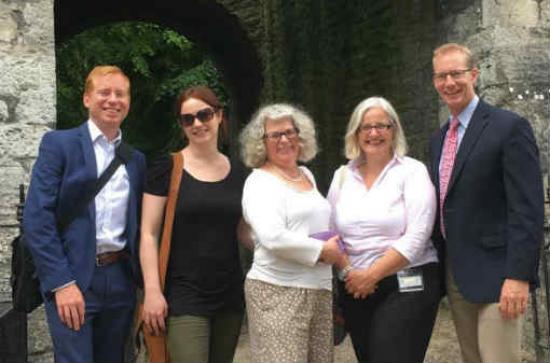 Tuesday, October 4, 2016 - 14:00
BNY Mellon is a recognized global leader in improving technology management practice, and recently completed an 18 month research study - the Innovation Partnership Program, or IPP- which sought to uncover how good they are at organizational improvement, and how they can get better.
The IPP team was Mark Pinkster and Matt Craig, of BNY Mellon, and Anna Browne, Laura McQuillan and Louise Veling, from the Innovation Value Institute (IVI) research team. This initiative was sponsored by BNY Mellon's CIO, Suresh Kumar, and Joe Duffy, Head of BNY Mellon in Ireland.
This article was first published in July 2016, in 'Talent Matters', BNY Mellon's internal newsletter focusing on talent management and employee engagement topics.