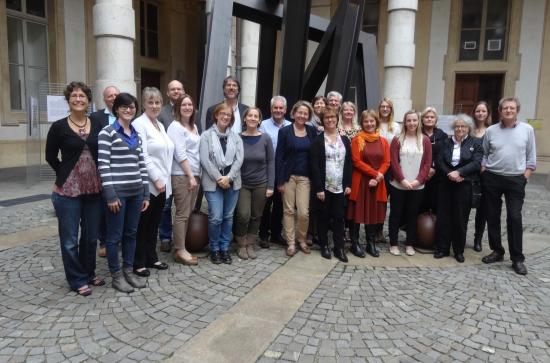 Friday, October 31, 2014 - 00:00
We, the FaSMEd team in Maynooth University have been working hard to get our EU funded research project up and running in schools in the coming months.
We will be working with 12 teachers and their 1st year students from 3 schools in the Leinster area. Our focus will be on formative assessment practices and the use of technology in the classroom.

Our on site research will span the rest of the school year and will comprise of professional development sessions with teachers, classroom observations and review meetings. The project will provide technology in schools to aid formative assessment in classrooms.

During October two members of our FaSMEd team travelled to Turin, Italy to meet with FaSMEd members from other countries including the UK, France, Italy, Germany, the Netherlands, Norway and South Africa. The three day meeting allowed time for discussion on how the research design aspect of the project was to be carried out, along with proposed ideas on toolkits for schools. On the final day we got the opportunity to visit an Italian primary and middle school where we observed maths lessons first hand.

We look forward to starting work with teachers and students in the coming weeks and our progress will be updated on the website regularly.




Picture: Members of the international FaSMEd team including Majella Dempsey and Niamh Burke from Maynooth University, at the team meeting held in Turin, Italy in October.