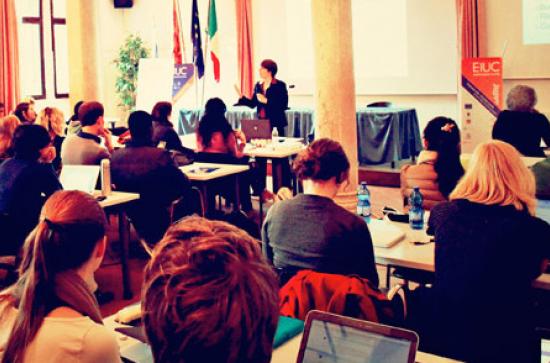 Monday, November 10, 2014 - 00:00
Dr John Reynolds, Lecturer in Law at Maynooth University Department of Law, was recently in Venice, teaching on the European Master's (E.MA) programme at the European Inter-University Centre for Human Rights & Democratisation. The European Master's Programme in Human Rights and Democratisation (E.MA) offers an action- and policy-oriented approach to learning that combines interdisciplinary perspectives with skills building activities.
More information on the E.MA programme can be found here.


​