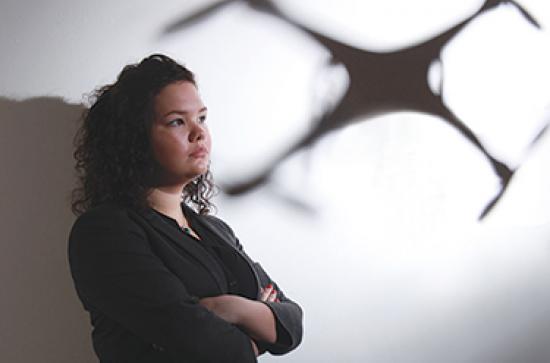 Thursday, May 14, 2020 - 09:30
Surveillance studies is nascent in Ireland, and limited research has been done on how domestic policing, safety, and security agencies adopt and deploy surveillance technologies. In Ireland, the Civil Defence Force have at least 20 drones, and the Gardaí have been exploring the possibility of purchasing drones since 2015. This project represents a new phase of data collection, network building, and research dissemination on the adoption and use of mobile surveillance technologies, specifically drones and big data practices, by policing agencies.
Dr. Bracken-Roche is using experience gained in Canada and translating it to the Irish context, by exploring how these technologies fit within emerging governance techniques. Dr. Bracken-Roche joined the Department of Law this academic year, and is a specialist in the area of surveillance studies.