Projects
The Atlas of the Island of Ireland has been jointly developed by the All-Island Research Observatory (AIRO) and the International Centre for Local and Regional Development (ICLRD). Prepared under the Evidence-Informed Planning element of the Cross-Border Spatial Planning and Training Network (CroSPlaN II) programme, this project was part-financed by the European Union's INTERREG IVA programme managed by the Special EU Programmes Body.
The Atlas of the Island of Ireland principally maps census data available in both Ireland and Northern Ireland and is based around 10 themes: Population Distribution and Change, Economic Status and Labour Force, Industry of Employment, Education, Transport, Housing, Nationality and Ethnicity, Religion, Health and Caring and the new All-Island Deprivation Index.
Geographers from Maynooth University and other affiliates of NIRSA were the key contributors to the Atlas with chapters developed by Justin Gleeson, Professor James A Walsh, Dr Chris van Egeraat, Professor Rob Kitchin, Professor Mark Boyle and Dr Ronan Foley amongst others.
The final outputs from this project are available to view and download using the links below:
The Atlas of the Island of Ireland on-line Mapping Viewer
Download a PDF version of the hard back Atlas here (please note - this is a large file 23mb). To request a physical copy of the Atlas please contact AIRO
Census Seminar presentations:
Seminar 1: Population and Economy on the island of Ireland - download demography, economy
Seminar 2: Housing and Transport on the island of Ireland - download housing, transport & communications
Seminar 3: Health and Disability on the Island of Ireland - download
Seminar 4: All-Island Deprivation Index - download
You can also download all of the underlying Atlas data sets by visiting the AIRO DataStore​​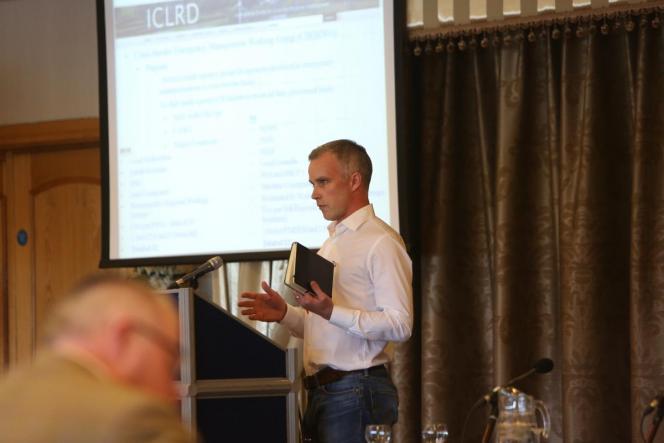 Justin Gleeson of AIRO presenting the findings of the Atlas of the Island of Ireland, Jan 2015