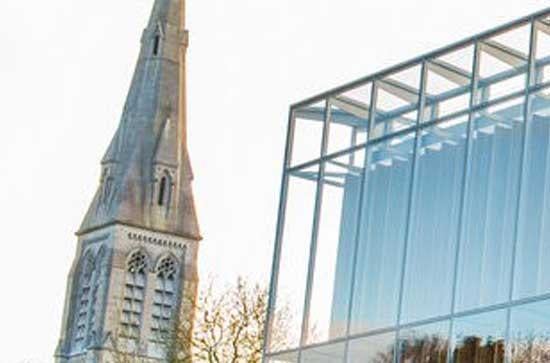 Lecturer / Assistant Professor
I am Lecturer/ Assistant Professor at the Department of Economics, Maynooth University. I hold a PhD in Economics from the European University Institute in Florence. Previously, I was Senior Lecturer at the School of Economics, University of Cape Town, South Africa and Senior Research Fellow at the German Institute of Global and Area Studies in Hamburg, Germany.
I am interested in inequality, development, and political behaviour. Most of my research has focused on Sub-Saharan Africa and the Middle East. In my research, I apply causal inference methods such as survey experiments and regression discontinuity designs.
|   | Project | Role | Funding Body / Program | Description | Start Date | End Date | Award (€) |
| --- | --- | --- | --- | --- | --- | --- | --- |
| | The Demand Side of Clientelism | PI | / | | | | |
 
Year
Publication
2019
'Perceptions of inevitability and demand for redistribution: Evidence from a survey experiment'
Pellicer, Miquel and Piraino, Patrizio and Wegner, Eva (2019) 'Perceptions of inevitability and demand for redistribution: Evidence from a survey experiment'. Journal of Economic Behavior \& Organization, 159 :274-288 [Details]
2019
'Teacher Pay and Educational Outcomes: Evidence from the Rural Hardship Allowance in Zambia'
Chelwa, Grieve and Pellicer, Miquel and Maboshe, Mashekwa (2019) 'Teacher Pay and Educational Outcomes: Evidence from the Rural Hardship Allowance in Zambia'. South African Journal of Economics, 87 (3):255-282 [Details]
2019
'The Effect of Nonpersonnel Resources on Educational Outcomes: Evidence from South Africa'
Pellicer, Miquel and Piraino, Patrizio (2019) 'The Effect of Nonpersonnel Resources on Educational Outcomes: Evidence from South Africa'. Economic Development and Cultural Change, 67 (4):000-000 [Details]
2018
'The evolution of returns to education in the Middle East and North Africa: Evidence from comparable education policy changes in Tunisia'
Pellicer, Miquel (2018) 'The evolution of returns to education in the Middle East and North Africa: Evidence from comparable education policy changes in Tunisia'. Economics of Education Review, 62 :183-191 [full-text] [Details]
2015
'The justice and development party in Moroccan local politics'
Pellicer, Miquel and Wegner, Eva (2015) 'The justice and development party in Moroccan local politics'. The Middle East Journal, 69 (1):32-50 [full-text] [Details]
2015
'Is there strength in numbers?'
Pellicer, Miquel and Wegner, Eva and Cavatorta, Francesco (2015) 'Is there strength in numbers?'. Middle East Law and Governance, 7 (1):153-168 [full-text] [Details]
2014
'Socio-economic voter profile and motives for Islamist support in Morocco'
Pellicer, Miquel and Wegner, Eva (2014) 'Socio-economic voter profile and motives for Islamist support in Morocco'. Party Politics, 20 (1):116-133 [full-text] [Details]
2014
'The mechanical and psychological effects of legal thresholds'
Pellicer, Miquel and Wegner, Eva (2014) 'The mechanical and psychological effects of legal thresholds'. Electoral Studies, 33 :258-266 [Details]
2013
'Education and allocation of skills in Tunisia: evidence from an education reform'
Pekkarinen, Tuomas and Pellicer, Miquel (2013) 'Education and allocation of skills in Tunisia: evidence from an education reform'. IZA Journal of Labor \& Development, 2 (1) [full-text] [Details]
2013
'Electoral rules and clientelistic parties: a regression discontinuity approach'
Pellicer, Miquel and Wegner, Eva and others (2013) 'Electoral rules and clientelistic parties: a regression discontinuity approach'. Quarterly Journal of Political Science, 8 (4):339-371 [full-text] [Details]
2011
'Left--Islamist opposition cooperation in Morocco'
Wegner, Eva and Pellicer, Miquel (2011) 'Left--Islamist opposition cooperation in Morocco'. British Journal of Middle Eastern Studies, 38 (3):303-322 [full-text] [Details]
2009
'Islamist moderation without democratization: the coming of age of the Moroccan Party of Justice and Development?'
Wegner, Eva and Pellicer, Miquel (2009) 'Islamist moderation without democratization: the coming of age of the Moroccan Party of Justice and Development?'. Democratization, 16 (1):157-175 [full-text] [Details]
2009
'Inequality persistence through vertical vs. horizontal coalitions'
Pellicer, Miquel (2009) 'Inequality persistence through vertical vs. horizontal coalitions'. Journal of Development Economics, 90 (2):258-266 [full-text] [Details]
2008
'Financial Market Access and Capital Income Inequality'
Pellicer, Miquel (2008) 'Financial Market Access and Capital Income Inequality'. Czech Journal of Economics and Finance (Finance a uver), 58 (11-12):554-575 [full-text] [Details]
 
Year
Publication
2018
'Quantitative Research in MENA Political Science'
Pellicer, Miquel and Wegner, Eva (2018) 'Quantitative Research in MENA Political Science' In: Oxford University Press. [Details]
2016
'Inequality traps and human-capital accumulation in South Africa1'
Pellicer, Miquel and Ranchhod, Vimal (2016) 'Inequality traps and human-capital accumulation in South Africa1' In: Towards Employment-Intensive Growth in South Africa. Cape Town: UCT Press. [Details]
2010
'Hitting the glass ceiling: The trajectory of the Moroccan Party of Justice and Development'
Wegner, Eva and Pellicer, Miquel (2010) 'Hitting the glass ceiling: The trajectory of the Moroccan Party of Justice and Development' In: Islamist Mass Movements, External Actors and Political Change in the Arab World. Rome (Italy): Centro Studi di Politica Internazionale and Istituto Affari Internazionali. [Details]
EC103: Introduction to Macroeconomics

EC315: Economics of Inequality
Modules taught in other universities
Graduate Level: Income distribution and macroeconomics, Views on institutional and behavioral economics, Applied growth theory, Attributing causality in the social sciences, Probability and statistics, Econometrics
Undergraduate level: Economic policy, Labor market, History of economic thought, Advanced macroeconomics