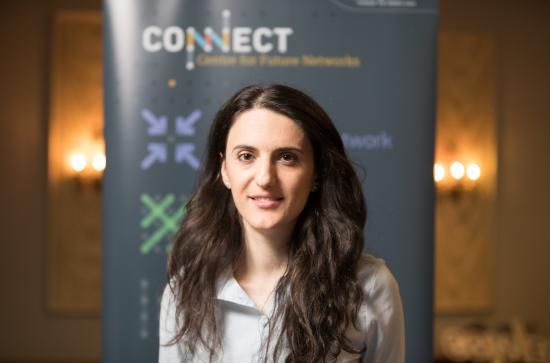 About
Education: Kyriaki Niotaki was born in Crete, Greece. She holds a BSc degree in Informatics and a MSc degree in Electronic Physics, with specialization in Electronic Telecommunications Technology, both from Aristotle University of Thessaloniki, Greece. She also holds a PhD from the Polytechnic University of Catalonia. Her thesis is entitled 'Design of Efficient Microwave Power Amplifier Systems'. After the completion of her PhD, Kyriaki moved into industry, where she worked as an RF Design Engineer on the design of 4G small cells.
Research: Kyriaki's research experience lies in the field of microwave circuits and systems and her interests include energy harvesting solution and 5G millimeter wave circuits and systems Currently, she is an Assistant Professor at Maynooth University, Ireland, and a Research Fellow with the CONNECT Centre.
Teaching: Kyriaki's teaching experience includes teaching of undergraduate modules such as RF Circuits & Systems and Electronic Engineering Fundamentals at Maynooth University in Ireland and at Maynooth International Engineering College, Fuzhou University in China.