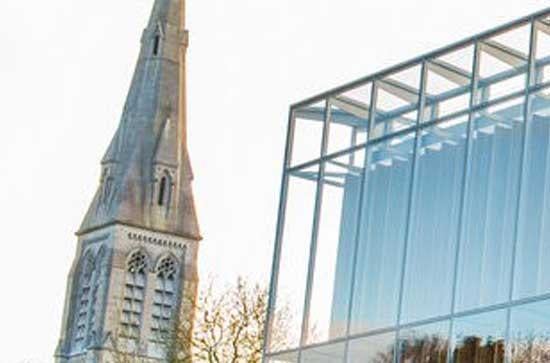 I am Assistant Professor of Social Work in the Department of Applied Social Studies, Maynooth University.I have worked as a social worker and am currently registered with the Social Work Registration Board. My research focuses on experiences of marginalisation and is strongly influenced by the combination of my previous work in mental health, child welfare and community development services combined with my commitment to promoting human rights and the participation of people in decisions that affect their lives. I have published on the views of marginalised groups related to the fields of mental health, human trafficking, young people in residential care and people with disabilities. I have also published on aspects of social work practice and issues relevant to social work education including groupwork, social work threshold concepts and the ethical use of technology.
In 2018, I was appointed as Editor of the journal, Groupwork, published by Whiting & Birch. In 2020, I commenced as Co-Editor of The Journal of Social Work Practice (Taylor & Francis). I have been an invited Guest Editor for a number of publications in the past including the Journal of Social Work Practice (2015; 2019), Social Work and Social Sciences Review (2017; 2019) and the Journal of Technology in Human Services (2019).
I am involved in advisory capacities with a number of voluntary and social service agencies.
Prior to this appointment, I was Assistant Professor of Social Work in Trinity College Dublin.





Marginalisation, Segregation and Exclusion in Society
The Use of Technology in Social Work
The Impact of Social Technologies
Mental Health Social Work
Relationship-based social work
Groupwork
Experiences of Newly Qualified Social Workers
Human Trafficking
Social Work History
|   | Project | Role | Funding Body / Program | Description | Start Date | End Date | Award (€) |
| --- | --- | --- | --- | --- | --- | --- | --- |
| | D12 Community Mental Health Survy | Research Partner | / | | | | |
| | CPD and Social Work in Ireland | Principal Investigator | / | | | | |
| | Social Work and Groupwork in Ireland | Co Principal Investigator | / | | | | |
| | MotherNet | Maynooth University Team Member | / | | 01-JAN-21 | | |
| | Niamh Flanagan | Co Principal Investigator | / | | 15-SEP-20 | 31-MAY-21 | |
| | All Ireland Social Work Student Survey | Researcher | / | | 04-APR-18 | | |
| | Peer Support and Recovery | Principal Investigator | / Non Commercial | | 01-OCT-17 | 30-APR-20 | |
| | RoMoMatter | Researcher | / | | 01-SEP-17 | | |
| | Roma Access to Healthcare | Principal Investigator | / | | 24-NOV-15 | 30-APR-16 | |
| | Mental Health Service Users' Narratives of Participation: Consensus, Dissensus and Paradox | Principal Investigator | / | | 01-SEP-10 | 03-MAY-17 | |
| | The ICARUS project | Researcher | / | | 01-SEP-99 | 01-MAR-04 | |
| | Year | Title | Awarding Body |
| --- | --- | --- | --- |
| | 2020 | CTL Teaching and Learning Fellowship | Maynooth University |
| | 2017 | Overall Highest Score in LLB | Griffith College |
Professional Associations
| | Association | Function | From / To |
| --- | --- | --- | --- |
| | Irish Association of Social Workers | Member and former Treasurer | 01-JAN-90 / 31-JAN-22 |
| | European Association of Social Work Research | Member | 31-JAN-21 / 31-JAN-22 |
| | International Association of Social Work with Groups | Board Member | 13-JAN-18 / 31-JAN-22 |
| | GAPS (Group for the Advancement of Psychodynamics and Psychotherapy in Social Work) | Member / Trustee | 13-JAN-20 / 31-JAN-23 |
| | CORU | Registered Social Work;Former Appeals Committee Member; Former Academic Assessor | 01-MAY-13 / 30-APR-21 |
| | Committee | Function | From / To |
| --- | --- | --- | --- |
| | Journal of Social Work Practice | Editor | 2020 / 2024 |
| | Education Sub-Committee, National Advisory Group for the Establishment of Tusla | Chairperson | / |
| | Policy & Practice Committee, MOJO | Member | / |
| | Appeals Committee, CORU | Registrant Member | / |
| | National Advisory Group for the Establishment of Tusla | Member | / |
| | Groupwork Journal Editorial Committee | Editor | 2018 / |
| | Editorial Committee, Journal of Social Work Practice | Editor | 2020 / 2024 |
| | Board of Management, Community After School Project | Chairperson | 1995 / 1997 |
| | National Services Advisory Committee, Focus Ireland | Member | 2014 / 2020 |
| | Accreditation Panel, Medical Council | Lay Member | 2018 / 2022 |
| | Fitness to Practise Committee, Medical Council | Lay Member | 2013 / 2019 |
| | Employer | Position | From / To |
| --- | --- | --- | --- |
| | Maynooth University | Assistant Professor of Social Work | 29-OCT-18 / |
| | Trinity College Dublin | Assistant Professor of Social Work | 01-JAN-00 / |
| | Trinity College Dublin | Adjunct Lecturer | 01-SEP-95 / 01-JAN-00 |
| | Dun Laoghaire Rathdown County Council | Staff Welfare Office | 01-JAN-97 / |
| | Eastern Health Board | Social Worker | 01-SEP-88 / 01-SEP-97 |
| | Inlingua Idiomas | English Language Teacher | 01-MAY-87 / 30-AUG-88 |
| | Western Health Board | Psychiatric Social Worker | 01-MAR-87 / 01-SEP-87 |
| | Medico-Social Research Board (now Health Research Board) | Researcher | 01-SEP-86 / 30-MAR-87 |
| | Rialto Youth Project | Project Worker | 01-SEP-85 / 30-AUG-86 |
| | Year | Institution | Qualification | Subject |
| --- | --- | --- | --- | --- |
| | 2017 | Trinity College Dublin | Ph.D | Research Degree |
| | 2017 | Griffith College Dublin | LL.B | Law |
| | 2010 | Trinity College Dublin | MSc. in Applied Social Research | Social Science Research Methods |
| | 2018 | Trinity College Dublin | LL.M | Law |
| | 2010 | Trinity College Dublin | M.Litt | Research Degree |
| | 1985 | Trinity College Dublin | Bachelor of Social Studies | Social Work/Social Science |
| | 1985 | CCETSW | Certificate of Qualification in Social Work | Social Work |
| | Journal | Role |
| --- | --- | --- |
| | British Journal Of Social Work | Reviewer |
| | Journal Of Technology In Human Services | Reviewer |
| | Child Care In Practice | Reviewer |
| | Children And Youth Services Review | Reviewer |
| | Groupwork | Reviewer |
| | Groupwork | Editor |
| | Irish Social Worker | Guest Editor |
| | Journal Of Social Work Practice | Reviewer |
| | Journal Of Social Work Practice | Editor |
| | Journal Of Social Work Practice | Guest Editor |
| | Journal Of Mental Health Training, Education And Practice | Reviewer |
| | Journal Of Technology In Human Services | Guest Editor |
| | Irish Social Worker | Reviewer |
| | Mcgraw-Hill Publishers | Reviewer |
| | Description |
| --- | --- |
| | 'Professional in Practice' (PiP) Award |
Mental Health Social Work;
Social Work Theory & Methods;
Social Work Ethics;
Social Work and Digital Technology;
Groupwork.
Human Trafficking - the social work role in prevention
|   | Name | Institute | Country |
| --- | --- | --- | --- |
| | Brian Melaugh | | IRELAND |
| | Kathryn Mc Garry | Maynooth University | IRELAND |
| | Ciara Bradley | Maynooth University | IRELAND |
|   | Name | Role / Description | Country |
| --- | --- | --- | --- |
| | Julie Byrne, Trinity College Dublin | Co-Principal Investigator | IRELAND |
| | Sheffield Hallam University | Co-Editor | UNITED KINGDOM |
| | Kings College Ontario | Principal Investigator | CANADA |
| | University of East London | Co-Editor, Journal of Social Work Practice | UNITED KINGDOM |
| | University of Lincoln | Co-author | UNITED KINGDOM |
| | Ulster University | Principal Investigator | NORTHERN IRELAND |
| | Brunel University | Principal Investigator | UNITED KINGDOM |
| | Professor Antonio Lopez Palaez (Catedratico) | Professor of Social Work, Madrid, UNED | SPAIN |
| | Conor Mc Guckin, Julie Byrne, Trinity College Dublin | Co-Principal Investigators | IRELAND |
| | All Ireland Team - TCD, UCD, UCC, UCG, UU, QUB | Co-Principal Investigators | IRELAND |
| | Stephanie Holt (Trinity College Dublin), Sandra Ratcliffe (TU Dublin) | Co-Principal Investigators | IRELAND |
| | Calvin Swords | Researcher | IRELAND |
| | Dermot Hurley, Kings University College Ontario | Principal Investigator | CANADA |