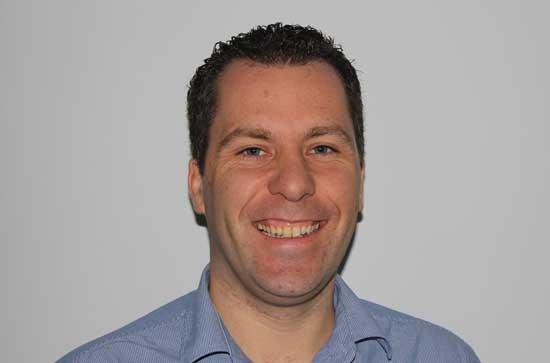 Aidan Mooney completed his PhD in Computer with a project entitled "The Generation and Detection of Chaos Based Watermarks". In 2006 he became a lecturer in the Computer Science department at Maynooth University.

He is the first year coordinator and MAP Academic Advisor within the department. He has taught numerous undergraduate and postgraduate courses within the department.

His research interests lie in the areas of Computer Science Education, Eye-tracking, Access learning and Image Processing.


My current research interests are in computer science education, eye tracking technologies, accessibility, digital watermarking, chaos theory, mobile application development and image processing. I am a member of the Computer Science Education Research Group .
Year
Publication
2013
Generation and Detection of Chaotic Watermarks.
Dr Aidan Mooney (2013) Generation and Detection of Chaotic Watermarks. : VDM Verlag. [Details]
 
Year
Publication
2012
'Chaos Based Digital Watermarking'
Dr Aidan Mooney and J. Wang (2012) 'Chaos Based Digital Watermarking' In: Watermarking. InTEch Publishing: InTEch Publishing. [Details]
2009
'Digital watermarking'
Mooney A. (2009) 'Digital watermarking' In: Handbook of Research on Secure Multimedia Distribution. [DOI] [Details]
2009
'Chaos Based Digital Watermarking'
Mooney, A (2009) 'Chaos Based Digital Watermarking' In: INTELLIGENT COMPUTING BASED ON CHAOS. NEW YORK: SPRINGER. [Details]
2009
'Chaos based digital watermarking'
Mooney, Aidan (2009) 'Chaos based digital watermarking' In: Intelligent Computing Based on Chaos. Series: Studies in Computational Intelligence, Vol. 184. Springer. [Details]
2008
'Representations of Environmental Data in Web-Based GIS'
Winstanley, A.C. and P. Mooney (2008) 'Representations of Environmental Data in Web-Based GIS' In: Representing, Modeling and Visualizing the Natural Environment: Innovations in GIS 13. CRC Press. [full-text] [Details]
 
Year
Publication
2022
'A Review of the Supports Available to Third-Level Programming Students in Ireland'
Aidan Mooney, Mark Noone, Amy Thompson, Frank Glavin, Keith Nolan, Emer Thornbury, John Andrews and David Williams (2022) 'A Review of the Supports Available to Third-Level Programming Students in Ireland'. All Ireland Journal of Teaching and Learning in Higher Education (AISHE-J), 14 (2):1-27 [Details]
2021
'An Overview of the Redevelopment of a Computer Science Support Centre and the Associated Pedagogy Impacts'
Mark Noone, Amy Thompson and Aidan Mooney (2021) 'An Overview of the Redevelopment of a Computer Science Support Centre and the Associated Pedagogy Impacts'. ALL IRELAND JOURNAL OF TEACHING AND LEARNING IN HIGHER EDUCATION, 13 (2) [full-text] [Details]
2021
'An Overview of the Redevelopment of a Computer Science Support Centre and the Associated Pedagogy Impacts'
Aidan Mooney, Mrk Noone and Amy Thompson (2021) 'An Overview of the Redevelopment of a Computer Science Support Centre and the Associated Pedagogy Impacts'. All Ireland Journal of Teaching and Learning in Higher Education (AISHE-J), 13 (2) [full-text] [Details]
2020
'Hybrid Java: The creation of a Hybrid Programming Environment'
Mark Noone, Aidan Mooney and Keith Nolan (2020) 'Hybrid Java: The creation of a Hybrid Programming Environment'. Irish Journal of Technology Enhanced Learning, 5 (1) [DOI] [full-text] [Details]
2021
'Hybrid Java: The creation of a Hybrid Programming Environment'
Aidan Mooney, Mark Noone and Keith Nolan (2021) 'Hybrid Java: The creation of a Hybrid Programming Environment'. Irish Journal of Technology Enhanced Learning, 5 (1) [DOI] [full-text] [Details]
2020
'The Analysis of a Novel Computational Thinking Test in a First Year Undergraduate Computer Science Course'
Aidan Mooney and James Lockwood (2020) 'The Analysis of a Novel Computational Thinking Test in a First Year Undergraduate Computer Science Course'. All Ireland Journal of Teaching and Learning in Higher Education (AISHE-J), 12 (1) [Details]
2020
'The Analysis of a Novel Computational Thinking Test in First Year Undergraduate Computer Science Course'
Aidan Mooney and James Lockwood (2020) 'The Analysis of a Novel Computational Thinking Test in First Year Undergraduate Computer Science Course'. All Ireland Journal of Teaching and Learning in Higher Education (AISHE-J), [Details]
2018
'Computational Thinking in Secondary Education: Where does it fit? A systematic literary review'
Aidan Mooney and James Lockwood (2018) 'Computational Thinking in Secondary Education: Where does it fit? A systematic literary review'. International Journal Of Computer Science Education In Schools, 2 (1):41-60 [DOI] [full-text] [Details]
2018
'A Pilot Study Investigating the Introduction of a Computer Science Course at Second Level Focusing on Computational Thinking'
Aidan Mooney and James Lockwood (2018) 'A Pilot Study Investigating the Introduction of a Computer Science Course at Second Level Focusing on Computational Thinking'. Irish Journal of Education, 43 [full-text] [Details]
2016
'Using an innovative assessment approach on a real-world group based software project'
Bergin, Susan and Mooney, Aidan (2016) 'Using an innovative assessment approach on a real-world group based software project'. arXiv preprint arXiv:1609.07899, [full-text] [Details]
2015
'PreSS#, A Web-Based Educational System to Predict Programming Performance'
Keith Quille, Susan Bergin and Dr Aidan Mooney (2015) 'PreSS#, A Web-Based Educational System to Predict Programming Performance'. International Journal of Computer Science and Software Engineering, 4 :178-189 [full-text] [Details]
2015
'Using Machine Learning Techniques to Predict Introductory Programming Performance'
Bergin, S. Mooney A., Ghent J., and Quille K (2015) 'Using Machine Learning Techniques to Predict Introductory Programming Performance'. International Journal of Computer Science and Software Engineering, 4 (12):323-328 [full-text] [Details]
2009
'Performance analysis of chaotic and white watermarks in the presence of common watermark attacks'
Mooney, Aidan; Keating, J. G.;Heffernan, D. M. (2009) 'Performance analysis of chaotic and white watermarks in the presence of common watermark attacks'. Chaos, Solitons and Fractals, 42 :560-570 [DOI] [full-text] [Details]
2008
'A Comparative Study of Chaotic and White Noise Signals in Digital Watermarking'
Mooney, A., Keating, J.G. and Pitas, I. (2008) 'A Comparative Study of Chaotic and White Noise Signals in Digital Watermarking'. CHAOS SOLITONS & FRACTALS, 35 :913-921 [full-text] [Details]
2006
'A detailed study of the generation of optically detectable watermarks using the logistic map'
Mooney, A;Keating, JG;Heffernan, DM (2006) 'A detailed study of the generation of optically detectable watermarks using the logistic map'. Chaos, Solitons and Fractals, 30 :1088-1097 [DOI] [full-text] [Details]
2004
'An overview of the integration of problem based learning into an existing computer science programming module'
O'Kelly, Jackie and Mooney, Aidan and Bergin, Susan and Gaughran, Peter and Ghent, John (2004) 'An overview of the integration of problem based learning into an existing computer science programming module'. Pleasure by Learning, [full-text] [Details]
2018
'Visual and textual programming languages: a systematic review of the literature'
Aidan Mooney and Mark Noone (2018) 'Visual and textual programming languages: a systematic review of the literature'. Journal of Computers in Education, 5 (2):149-174 [DOI] [full-text] [Details]
2014
'An analysis of alternative approaches for the distribution of lecture notes with the aid of a Virtual Learning Environment to promote class engagement'
Dr Aidan Mooney and Dr Susan Bergin (2014) 'An analysis of alternative approaches for the distribution of lecture notes with the aid of a Virtual Learning Environment to promote class engagement'. All Ireland Journal of Teaching and Learning in Higher Education (AISHE-J), 6 [full-text] [Details]
2014
'ICEP Conference Abstracts'
ICEP, ICEP (2014) 'ICEP Conference Abstracts'. AISHE-J: The All Ireland Journal of Teaching and Learning in Higher Education, 6 (2) [full-text] [Details]
2006
'A Detailed Study of the Generation of Optically Detectable Watermarks using the Logistic Map'
Mooney, A., Keating J.G. and Heffernan, D.M. (2006) 'A Detailed Study of the Generation of Optically Detectable Watermarks using the Logistic Map'. CHAOS SOLITONS & FRACTALS, 30 :1088-1097 [full-text] [Details]
2004
'Noisy optical detection of chaos-based watermarks'
Mooney, Aidan and Keating, John G (2004) 'Noisy optical detection of chaos-based watermarks'. Proceedings SPIE, photonics north, 5579 :341-350 [full-text] [Details]
2004
'Initial findings on the impact of an alternative approach to Problem Based Learning in Conputer Science'
O'Kelly, Jackie and Bergin, Susan and Dunne, S and Gaughran, Peter and Ghent, John and Mooney, Aidan (2004) 'Initial findings on the impact of an alternative approach to Problem Based Learning in Conputer Science'. Pleasure by Learning, [full-text] [Details]
Year
Publication
2022
A computational thinking module for secondary students and pre-service teachers using Bebras-style tasks
Lehtimäki T.;Hamm J.;Mooney A.;Casey K.;Monahan R.;Naughton T.J. (2022) A computational thinking module for secondary students and pre-service teachers using Bebras-style tasks ACM International Conference Proceeding Series [DOI] [Details]
2022
Supervised Machine Learning for Modelling STEM Career and Education Interest in Irish School Children
Aidan Mooney, Keith Quille, Annika Lindh, Kevin Marshall and Katriona O'Sullivan (2022) Supervised Machine Learning for Modelling STEM Career and Education Interest in Irish School Children International Conference on Educational Data Mining [Details]
2022
PreSS: Predicting Student Success Early in CS1. A Pilot International Replication and Generalization Study
Quille K.;Nam Liao S.;Costelloe E.;Nolan K.;Mooney A.;Shah K. (2022) PreSS: Predicting Student Success Early in CS1. A Pilot International Replication and Generalization Study Annual Conference on Innovation and Technology in Computer Science Education, ITiCSE , pp.54-60 [DOI] [Details]
2022
Bebras-inspired Computational Thinking Primary School Resources Co-created by Computer Science Academics and Teachers
Lehtimäki T.;Monahan R.;Mooney A.;Casey K.;Naughton T.J. (2022) Bebras-inspired Computational Thinking Primary School Resources Co-created by Computer Science Academics and Teachers Annual Conference on Innovation and Technology in Computer Science Education, ITiCSE , pp.207-213 [DOI] [Details]
2022
Bebras-inspired computational thinking primary school resources co-created by computer science academics and teachers
Aidan Mooney, Taina Lehtimaki, Rosemary Monahan, Kevin Casey and Thomas Naughton (2022) Bebras-inspired computational thinking primary school resources co-created by computer science academics and teachers Innovation and Technology in Computer Science Education (ITiCSE) [Details]
2022
PreSS: Predicting Student Success Early in CS1. A Pilot International Replication and Generalization Study
Aidan Mooney, Keith Quille, Soohyun Nam Liao, Eileen Costelloe, Keith Nolan and Kartik Shah (2022) PreSS: Predicting Student Success Early in CS1. A Pilot International Replication and Generalization Study Innovation and Technology in Computer Science Education (ITiCSE) [Details]
2021
Analysis of an automatic grading system within first year Computer Science programming modules
Aidan Mooney and Emlyn Hegarty (2021) Analysis of an automatic grading system within first year Computer Science programming modules Computing Education Practice (CEP) 2021 [Details]
2020
An investigation of the role programming support services have for mature students
Nolan K.;Thompson A.;Noone M.;Mooney A. (2020) An investigation of the role programming support services have for mature students International Conference on Higher Education Advances , pp.625-633 [DOI] [Details]
2020
An Investigation of the Role Programming Support Services Have for Mature Students
Aidan Mooney, Keith Nolan, Amy Thompson and Mark Noone (2020) An Investigation of the Role Programming Support Services Have for Mature Students 6th International Conference on Higher Education Advances (HEAd'20) [full-text] [Details]
2018
Graphical enhancements of the Virtual Programming Lab
Mooney, A;Kelly, EH (2018) Graphical enhancements of the Virtual Programming Lab 4TH INTERNATIONAL CONFERENCE ON HIGHER EDUCATION ADVANCES (HEAD'18) , pp.645-653 [DOI] [Details]
2019
First Programming Language- Java or Snap? A Short Course Perspective
Aidan Mooney and Mark Noone (2019) First Programming Language- Java or Snap? A Short Course Perspective 10th Annual International Conference on Computer Science Education: Innovation and Technology (CSEIT 2019) Bangkok, Thailand, [DOI] [Details]
2014
PACT: An initiative to introduce computational thinking to second-level education in Ireland
Mooney, Aidan; Duffin, Joe; Naughton, Thomas J; Monahan, Rosemary; Power, James F; Maguire, Phil (2014) PACT: An initiative to introduce computational thinking to second-level education in Ireland ICEP 2014 [Details]
2019
Beacons and Novice Programming Comprehension
Mark Noone and Aidan Mooney (2019) Beacons and Novice Programming Comprehension International Conference on Engaging Pedagogy [Details]
2019
An Investigation of Gender Differences in Computer Science Using Physiological, Psychological and Behavioural Metrics
Nolan K.;Mooney A.;Bergin S. (2019) An Investigation of Gender Differences in Computer Science Using Physiological, Psychological and Behavioural Metrics ACM International Conference Proceeding Series , pp.47-55 [DOI] [full-text] [Details]
2019
An Insight Into the Relationship Between Confidence, Self-efficacy, Anxiety and Physiological Responses in a CS1 Exam-like Scenario
Aidan Mooney, Keith Nolan, Ausan Bergin (2019) An Insight Into the Relationship Between Confidence, Self-efficacy, Anxiety and Physiological Responses in a CS1 Exam-like Scenario UKICER: UK & Ireland Computing Education Research Conference [full-text] [Details]
2019
A Picture of Mental Health in First Year Computer Science
Aidan Mooney, Keith Nolan and Susan Bergin (2019) A Picture of Mental Health in First Year Computer Science Computer Science Education : Innovation and Technology (CSEIT) Conference Bangkok, Thailand, [Details]
2019
An investigation of gender differences in Computer Science using Physiological, Psychological and Behavioural metrics
Aidan Mooney, Keith Nolan and Susan Bergin (2019) An investigation of gender differences in Computer Science using Physiological, Psychological and Behavioural metrics ACE 2019 21st Australasian Computing Education Conference [Details]
2018
NETSEARCH: Demystifying the research process of a student during their research project
Aidan Mooney and Keith Maycock (2018) NETSEARCH: Demystifying the research process of a student during their research project International Conference on Engaging Pedagogy [full-text] [Details]
2018
Developing a computational thinking test using bebras problems
Aidan Mooney and James Lockwood (2018) Developing a computational thinking test using bebras problems CEUR Workshop Proceedings [full-text] [Details]
2018
Developing Computational Thinking Test Using Bebras Problems
Aidan Mooney and James Lockwood (2018) Developing Computational Thinking Test Using Bebras Problems Joint Proceedings of the 1st Co-Creation in the Design, Development and Implementation of Technology-Enhanced Learning workshop (CC-TEL 2018) and Systems of Assessments for Computational Thinking Learning workshop (TACKLE 2018) [full-text] [Details]
2018
Graphical enhancements of the Virtual Programming Lab
Aidan Mooney and Emlyn Hegarty Kelly (2018) Graphical enhancements of the Virtual Programming Lab 4th International Conference on Higher Education Advances (HEAd'18) [full-text] [Details]
2017
First Programming Language: Visual or Textual?
Mark Noone and Aidan Mooney (2017) First Programming Language: Visual or Textual? International Conference on Engaging Pedagogy [full-text] [Details]
2017
Incorporating the Virtual Programming Lab into a First Year Computer Science Module
Mooney, A., Bergin, S., & Hegarty Kelly, E. (2017) Incorporating the Virtual Programming Lab into a First Year Computer Science Module Technology-Enabled Feedback Approaches for First-Year: Y1Feedback Case Studies in Practice [full-text] [Details]
2016
An Innovative Approach to Improve Assessment of Group Based Projects
Bergin, Susan and Mooney, Aidan (2016) An Innovative Approach to Improve Assessment of Group Based Projects Proceedings of the 16th Koli Calling International Conference on Computing Education Research New York, NY, USA, , pp.12-20 [Details]
2016
An innovative approach to improve assessment of group based projects
Susan Bergin and Aidan Mooney (2016) An innovative approach to improve assessment of group based projects ACM International Conference Proceeding Series , pp.12-20 [DOI] [Details]
2016
An innovative approach to improve assessment of group based projects
Susan Bergin and Aidan Mooney (2016) An innovative approach to improve assessment of group based projects . In: ACM eds. Proceedings of the 16th ACM Koli Calling International Conference on Computing Education Research , pp.12-20 [Details]
2016
A neurofeedback system to promote learner engagement
James Lockwood, Susan Bergin and Aidan Mooney (2016) A neurofeedback system to promote learner engagement Psychology of Programming Interest Group Cambridge, England, [full-text] [Details]
2015
Facilitating student learning in Computer Science: large class sizes and interventions
Aidan Mooney, Keith Nolan and Susan Bergin (2015) Facilitating student learning in Computer Science: large class sizes and interventions International Conference for Engaging Pedagogy [full-text] [Details]
2016
An innovative approach to improve assessment of group based projects
Susan Bergin and Aidan Mooney (2016) An innovative approach to improve assessment of group based projects Koli Calling [Details]
2015
Using focused attention to improve programming comprehension for novice programmers
Hegarty-Kelly, E. Mooney, A. and S Bergin (2015) Using focused attention to improve programming comprehension for novice programmers 3rd International Workshop on Eye Movements in Programming [Details]
2015
Examining the role of cognitive load in learning to program
Nolan K., Mooney A., and Bergin S. (2015) Examining the role of cognitive load in learning to program 3rd International Workshop on Eye Movements in Programming Finland, [full-text] [Details]
2015
Using focused attention to improve programming comprehension for novice programmers
Hegarty_Kelly E, Bergin S. and Dr. Aidan Mooney (2015) Using focused attention to improve programming comprehension for novice programmers Third International Workshop on Eye Movements in Programming [Details]
2015
Examining the role of cognitive load when learning to program
Nolan K, Mooney A and Bergin S (2015) Examining the role of cognitive load when learning to program Third International Workshop on Eye Movements in Programming [full-text] [Details]
2014
Can a Computationally Creative System Create Itself? Creative Artefacts and Creative Processes?
Dr Aidan Mooney, Dr D. P. O'Donoghue, Dr J. Power, S. OBriain, F. Dong, D. Hurley, Y. Abgaz, Dr C. Markham (2014) Can a Computationally Creative System Create Itself? Creative Artefacts and Creative Processes? International Conference on Computational Creativity (ICCC) [full-text] [Details]
2013
A study on alternative strategies for sharing lecture notes using a VLE to promote in-class participation
Aidan Mooney and Susan Bergin (2013) A study on alternative strategies for sharing lecture notes using a VLE to promote in-class participation ICEP 2013 [full-text] [Details]
2013
Student Work Placement: Friend or Foe? A study of the perceptions of university students on industrial work placement
Sian OBrian, Aidan Mooney, Susan Bergin, Martina Bourgoin, Paula Murray and Qingyang Zhao (2013) Student Work Placement: Friend or Foe? A study of the perceptions of university students on industrial work placement ICEP 2013 [full-text] [Details]
2011
nExaminer: A Semi-automated Computer Programming Assignment Assessment Framework for Moodle
Z. Cheng, Dr Aidan Mooney and Dr. Rosemary Monahan (2011) nExaminer: A Semi-automated Computer Programming Assignment Assessment Framework for Moodle Proceedings of ICEP 2011 [full-text] [Details]
2005
Generation and detection of watermarks derived from chaotic functions
Mooney A.;Keating J. (2005) Generation and detection of watermarks derived from chaotic functions Proceedings of SPIE - The International Society for Optical Engineering , pp.58-69 [DOI] [full-text] [Details]
2005
Generation and detection of watermarks derived from chaotic functions
Mooney, A;Keating, JG (2005) Generation and detection of watermarks derived from chaotic functions Opto-Ireland 2005: Imaging and Vision , pp.58-69 [DOI] [full-text] [Details]
2005
Generation and detection of watermarks derived from chaotic functions
Mooney, Aidan and Keating, John G (2005) Generation and detection of watermarks derived from chaotic functions OPTO-Ireland , pp.58-69 [full-text] [Details]
2003
Optical and Digital Technique for Watermark Detection
Mooney, A. and Keating, J. (2003) Optical and Digital Technique for Watermark Detection The International Symposium on Optical Science and Technology, 5202 [full-text] [Details]
2004
The impact of the theoretical properties of the logistic function on the generation of optically detectable watermarks
Mooney, Aidan and Keating, John G (2004) The impact of the theoretical properties of the logistic function on the generation of optically detectable watermarks European Symposium on Optics and Photonics for Defence and Security , pp.120-129 [full-text] [Details]
2004
Noisy optical detection of chaos-based watermarks
Mooney A.;Keating J. (2004) Noisy optical detection of chaos-based watermarks Proceedings of SPIE - The International Society for Optical Engineering , pp.341-350 [DOI] [full-text] [Details]
2003
Optical and digital technique for watermark detection
Mooney, Aidan and Keating, John G (2003) Optical and digital technique for watermark detection Optical Science and Technology, SPIE's 48th Annual Meeting , pp.97-105 [full-text] [Details]
2003
Optical and Digital Technique for Watermark Detection
Mooney A.;Keating J. (2003) Optical and Digital Technique for Watermark Detection Proceedings of SPIE - The International Society for Optical Engineering , pp.97-105 [full-text] [Details]
2003
Optical and digital technique for watermark detection
Mooney, A;Keating, JG (2003) Optical and digital technique for watermark detection OPTICAL INFORMATION SYSTEMS , pp.97-105 [full-text] [Details]
2014
An Anti-Plagiarism Add-on for Web-CAT
Dr Aidan Mooney, L. T. Subba and H. Maher (2014) An Anti-Plagiarism Add-on for Web-CAT International Conference on Engaging Pedagogy (ICEP) [full-text] [Details]
2014
PACT: An Initiative to Introduce Computational Thinking in to second level education
Dr Aidan Mooney, J. Duffin, T. Naughton, R. Monahan, J. Power and P. Maguire (2014) PACT: An Initiative to Introduce Computational Thinking in to second level education International Conference on Engaging Pedagogy (ICEP) [full-text] [Details]
2005
Data Quality Issues in Environmental Research Data Management
Winstanley, A. C., Mooney, P., McDonagh, C., and O'Hare, G. (2005) Data Quality Issues in Environmental Research Data Management Proceedings of GIS Research UK, University of Glasgow, 2005 , pp.104-109 [Details]
2005
Generation and Detection of Watermarks Derived from Chaotic Function
Aidan Mooney and John G. Keating (2005) Generation and Detection of Watermarks Derived from Chaotic Function Proceedings of Opto-Ireland, SPIE Vol. 5823, Dublin, Ireland, 2005 , pp.58-69 [full-text] [Details]
2004
Noisy Optical Detection of Chaos-Based Watermarks
Aidan Mooney and John G. Keating (2004) Noisy Optical Detection of Chaos-Based Watermarks Photonics North, Proceedings of SPIE, Vol. 5579, Ottawa, Canada, 2004 , pp.341-350 [full-text] [Details]
2004
An Overview of the Integration of Problem Based Learning into an exiting Computer Science Programming Module
Jackie O'Kelly, J, Aidan Mooney, Susan Bergin, Stephanie Dunne, Peter Gaughran, and John Ghent (2004) An Overview of the Integration of Problem Based Learning into an exiting Computer Science Programming Module Pleasure by Learning, Cancun, Mexico, 2004 [full-text] [Details]
2004
The impact of the theoretical properties of the Logistic Function on the generation of optically detectable watermarks
Aidan Mooney and John G. Keating (2004) The impact of the theoretical properties of the Logistic Function on the generation of optically detectable watermarks Proceedings of SPIE, Technology for Optical Countermeasures, Optics/Phonics in Security and Defence, Vol.5615, London, 2004 , pp.120-129 [full-text] [Details]
2004
Initial findings on the impact of an alternative approach to Problem Based Learning in Computer Science
Jackie O'Kelly, J, Aidan Mooney, Susan Bergin, Stephanie Dunne, Peter Gaughran, and John Ghent (2004) Initial findings on the impact of an alternative approach to Problem Based Learning in Computer Science Pleasure by Learning, Cancun, Mexico, 2004 [full-text] [Details]
2004
Noisy Optical Detection of Chaos-Based Watermarks
Aidan Mooney and John G. Keating (2004) Noisy Optical Detection of Chaos-Based Watermarks Photonics North, SPIE , pp.341-350 [full-text] [Details]
Year
Publication
2022
An app to encourage engagement in collaborative pedagogy.
Aidan Mooney and Sam O'Neill (2022) An app to encourage engagement in collaborative pedagogy. [Oral Presentation], ICEP 2022, Online [Details]
2021
The VIT&L Scholarship Showcase invites staff affiliated to Irish higher education institutions to share their teaching and learning innovation based on enhancement initiatives and/or previously peer-reviewed publications. The VIT&L Week Scholarship Showcase will include work in two formats: digital posters and Gasta lightning talks.
Aidan Mooney and Mark Noone (2021) The VIT&L Scholarship Showcase invites staff affiliated to Irish higher education institutions to share their teaching and learning innovation based on enhancement initiatives and/or previously peer-reviewed publications. The VIT&L Week Scholarship Showcase will include work in two formats: digital posters and Gasta lightning talks. [Oral Presentation], National Forum - VIT&L Scholarship Showcase, Online , 08-NOV-21 - 12-NOV-21 [Details]
2019
Bebras-related/-inspired activities in Maynooth University 2018-2019.
Thomas Naughton, Aidan Mooney, Rosemary Monahan, Kevin Casey, Joseph Duffin, Liadh Kelly, Charles Markham (2019) Bebras-related/-inspired activities in Maynooth University 2018-2019. [Poster Presentation], Bebras International Task Workshop, Hungary , 13-MAY-19 - 17-MAY-19 [Details]
2019
Creation of a Hybrid Programming Language.
Mark Noone, Aidan Mooney and Emily O' Regan (2019) Creation of a Hybrid Programming Language. [Refereed Abstracts], EdTech, Dundalk, Ireland [full-text] [Details]
Year
Publication
2009
Chaos based digital watermarking.
Mooney A. (2009) Chaos based digital watermarking. Article [DOI] [Details]
Year
Publication
2018
Visual and textual programming languages: a systematic review of the literature.
Noone, M;Mooney, A (2018) Visual and textual programming languages: a systematic review of the literature. HEIDELBERG: Reviews [DOI] [Details]
Year
Publication
2009
Introducing more student interaction and discussion based lectures by circulating the notes to the students in advance of the lectures.
Aidan Mooney (2009) Introducing more student interaction and discussion based lectures by circulating the notes to the students in advance of the lectures. Thesis [Details]
2006
The Generation and Detection of Chaos-Based Watermarks.
Dr Aidan Mooney (2006) The Generation and Detection of Chaos-Based Watermarks. Thesis [Details]
Year
Publication
2017
First Programming Language: Visual or Textual?.
Mark Noone and Aidan Mooney (2017) First Programming Language: Visual or Textual?. Technical Publication [full-text] [Details]
2017
Visual and Textual Programming Languages: A Systematic Review of the Literature.
Mark Noone and Aidan Mooney (2017) Visual and Textual Programming Languages: A Systematic Review of the Literature. Technical Publication [full-text] [Details]
2017
Computational Thinking in Education: Where does it Fit? A systematic literary review.
Aidan Mooney and James Lockwood (2017) Computational Thinking in Education: Where does it Fit? A systematic literary review. Technical Publication [full-text] [Details]
2016
Using an innovative assessment approach on a real-world group based software projec.
Susan Bergin and Aidan Mooney (2016) Using an innovative assessment approach on a real-world group based software projec. Cornell University: Technical Publication [full-text] [Details]
Year
Publication
2018
Computer Science 2 Go: Teaching computer science through unplugged puzzles and games.
Aidan Mooney and James Lockwood (2018) Computer Science 2 Go: Teaching computer science through unplugged puzzles and games. Irish Game Based Learning 2018: Workshops [Details]
2017
An Introduction to delivering Computational Thinking.
Aidan Mooney, Georgina O'Mahony and James Lockwood (2017) An Introduction to delivering Computational Thinking. CESI: Workshops [Details]
2019
Hybrid Java Programming: A Visual-Textual Programming Language Workshop.
Mark Noone, Aidan Mooney and Keith Nolan (2019) Hybrid Java Programming: A Visual-Textual Programming Language Workshop. Workshops [Details]
| | Committee | Function | From / To |
| --- | --- | --- | --- |
| | Science Faculty Teaching and Learning | Department Representative | 2013 / 2019 |
| | Academic Council Discipline Board | Science Faculty Representative | 2016 / 2022 |
| | 1916 Commemoration Committee | Member | 2015 / 2016 |
| | Year | Institution | Qualification | Subject |
| --- | --- | --- | --- | --- |
| | 2000 | National University of Ireland Maynooth | | Computer Science and Experimental Physics |
| | 2006 | National University of Ireland Maynooth | | Computer Science |
| | 2009 | National University of Ireland Maynooth | Postgraduate Diploma in Third Level Teaching & Learning | Teaching and Learning |
| | | | | |
| | Journal | Role |
| --- | --- | --- |
| | Elsevier, Information Services | Referee |
| | Eurasip Journal On Image And Video Processing | Referee |