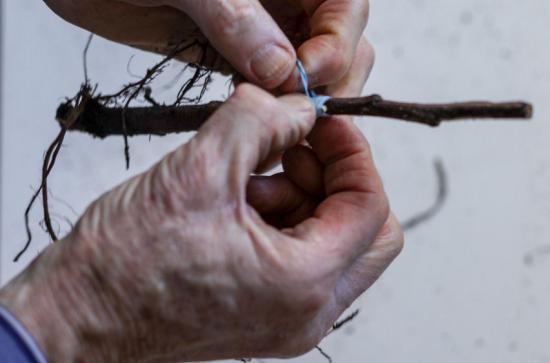 Friday, November 15, 2019 - 09:15
to
Friday, November 29, 2019 - 22:15
Maynooth University Library / Rocque Lab Rhetoric House
Group STEAM Exhibition: Earth Writings: Bogs, Forests, Fields and Gardens
15 November PREVIEW, Maynooth University Library
Runs 18-29 November 2019
20 November, Exhibition Symposium, Rocque Lab, 4-5:30pm
20 November, Exhibition Launch, MU Library, 5:30-7pm
At times of ecological crisis, rapidly changing weather systems, and species extinctions, there is much to learn from artists who 'stay with the trouble' (Haraway, 2016) to realise healthier environmental relations. Their creative-ecological practices call attention to the diversity of the ways that human societies are mutually constituted with and through their natural worlds and environments, rejecting dominant growth-based strategies of sustainable development.
This multi-media group exhibition highlights the ecologically and community engaged practices of four artists working with peoples/natures in peatlands, woodlands, fields and cities in sw Ireland. Works include video, books, paintings, sketchings, grafted trees, blogs, artefacts from industrial peat excavations, and other interventions by artists: Monica de Bath (Kildare County), Cathy Fitzgerald (County Carlow), Pauline O'Connell (County Kilkenny) and Seodín O'Sullivan (Dublin). Curated by Karen E. Till, Maynooth Geography and MUSSI.
Taking place during national Science and GeoWeeks, the exhibition programme is intended to encourage class visits. A future webpage and publication will invite a broader public to think differently about how we can begin caring for our wounded environments and create more sustainable futures. The programme is generously supported by the Irish Research Council New Foundations STEAM Scheme, Creative Ireland, Kildare County Council Arts Service, Maynooth University Department of Geography, Maynooth University Social Science Institute, Maynooth University Library, the Space&Place and Ómós Áite Research Collaboratives, the Geographical Society of Ireland, and Cork University Press.

Exhibition Preview: 15 November, Friday, all day (part of national Science Week events at Maynooth University): Pauline O'Connell: You Cannot Climb a Hedge (2018), two-screen HDV, variable dimensions.
Exhibition Symposium: 20 November, 4:30-5pm, Tírdhreach Feasach: Irish Environments in Transition, Rocque Lab, Rhetoric House, South Campus. Short conversations with artists Monica de Bath, Cathy Fitzgerald, Pauline O'Connell and Seodín O'Sullivan, and Nessa Cronin (NUI Galway Centre for Irish Studies), and Patrick Bresnihan, Gerry Kearns and Karen Till (Maynooth Geography).
Exhibition Launch: 20 November, 5:45-6:30pm, with short talks by artists starting at 6pm, Maynooth University Library Lobby.
Exhibition runs until 29 November.