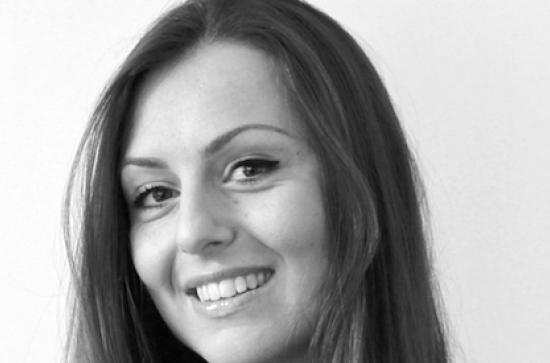 Friday, April 13, 2018 - 12:00
Bewerunge Room, Logic House
SEMINAR: '"Chantons L'Ange de Nisida!" Towards the Premiere of a Hitherto Unknown Donizetti Opera'
Composed in 1839, L'Ange de Nisida was among the first concrete results of Donizetti's efforts to work in Paris at the end of the 1830s and to benefit from its relatively liberal theatrical and censorial system. The director of the newly founded Théâtre de la Renaissance, Anténor Joly, had commissioned the opera in the wake of the triumph of Lucie de Lammermoor (the French adaptation of Lucia di Lammermoor) at the same theatre in August 1839. Although L'Ange de Nisida went into rehearsal in February 1840, its premiere was repeatedly delayed for circumstances beyond Donizetti's control. In the end, the theatre closed due to financial and legal problems, thus preventing the opera from reaching the stage as the composer had conceived it. The autograph score of L'Ange de Nisida ceased to be a single entity by the end of 1840, when Donizetti used substantial portions of it in La favorite (Paris, Académie Royale de Musique, 2 December 1840), and before its text was copied.
In this talk I will illustrate the editorial strategies behind the complex reconstruction process of L'Ange de Nisida, whose first-ever edition I have just completed and will be the basis for the opera's recording (Opera Rara) and premiere (London, Royal Opera House, July 2018). Whilst discussing the aesthetic relationship between L'Ange de Nisida and La favorite and its implications in terms of editing, I will examine specific problems that required practical solutions in view of the opera's contemporary performance. In doing so, I will address Donizetti's early activity in Paris, reflecting upon the different ways in which he re-elaborated pre-existing Italian works for two different Parisian theatres, and his efforts to reach a transnational musical language that combined Italian and French practices.
-----------------
Biography
Candida Billie Mantica is an Irish Research Council Postdoctoral Fellow at Maynooth University (Ireland), and the Managing Editor of the Edizione Critica delle Opere di Vincenzo Bellini (Milan, Casa Ricordi), for which she is completing the critical edition of Adelson e Salvini. Her current research project, "Gaetano Donizetti's école-mosaïque", investigates the socio-cultural implications of the composer's practice of self-borrowing by focusing on three broad themes: the relationship between self-borrowing and a rapidly developing print culture; the emergence of the modern idea of repertoire; and the gradual redefinition of the status of Italian operas as works of art. Candida's edition of Donizetti's L'Ange de Nisida will be the basis for a recording (Opera Rara) and for the opera's world premiere, which will take place at the Royal Opera House (London) in July 2018.
From 2014 to 2016, Candida served as Research Fellow at the Goethe University in Frankfurt am Main, within the 'OPERA – Spectrum of European Music Theatre in Individual Editions' project, led by Prof. Thomas Betzwieser. After studying voice at the Conservatorio di Musica Francesco Cilea in Reggio Calabria, she earned her Bachelor's (2005) and Master's (2007) degrees in Musicology from the University of Cremona and went on to receive her PhD in Music from the University of Southampton (2013), within the AHRC-funded 'FICTOS (Franco-Italian Cultural Transfer Opera and Song)' project, co-directed by Prof. Mark Everist and Prof. Francesco Izzo. Candida's research focuses primarily on nineteenth-century Italian and French opera and she is especially interested in music philology, digital editions, sketch studies, analysis and reception. Further research interests include film / music studies. Candida has served as teaching assistant at the University of Southampton (2009–2012) and she taught a module on Opera and Film at the Goethe University (2015–2016). She regularly delivers papers at top international conferences, and she is invited to give pre-performance talks in leading operatic circuits. Candida was actively involved in the planning of the 16th Biennial Conference on Nineteenth-Century Music (University of Southampton, 2010), and she is currently organising a Study Day on self-borrowings in Maynooth (September 2018).