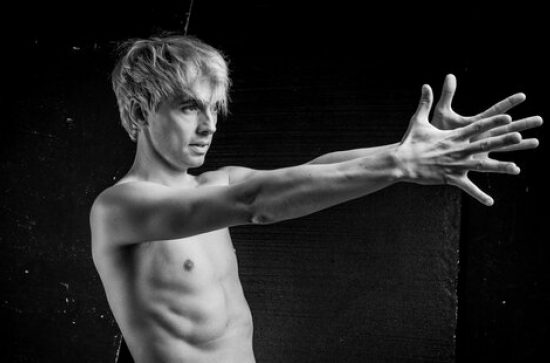 Wednesday, February 1, 2023 -

16:00

to

17:00
Bewegunge Room, Department of Music, Logic House
Sam Perkin, who is based between France and Ireland, is composer-in-residence with Crash Ensemble, Ireland's leading new music ensemble; a group of world-class musicians who play the most adventurous music of today. Grey Area (2017-19), his first major work for Crash Ensemble, imaginatively blends the worlds of Street Skateboarding with Contemporary Music and received its first three performances at Music Town Dublin, Sounds From A Safe Harbour Cork, and Musica Nova Festival Helsinki. Waves (2016-18) is an attempted self-cure for tinnitus and is one of the fruits of a bountiful collaboration between The Irish Chamber Orchestra and the composer over a number of years, supported by The Arts Council of Ireland. Language (2017), a substantial work for Solo Violin, was commissioned by West Cork Chamber Music Festival for contemporary violin specialist Miranda Cuckson and explores the inner workings of different human languages. Twitter (2018) for Flute Choir, Audience, Smartphones and Video was commissioned by La Côte Flûte Festival Switzerland. In more recent artistic work, Sam has been working with blending sine tones with acoustic instruments to make them 'glow', as in his Orchestra In The Digital Age (2019) for Orchestra and Sine Tones, for the CMC's Composer Lab with the RTÉ NSO. "<3" (2019), composed for double bassist Caimin Gilmore, notably explored the musicality of children giggling. In Alta (2019), Sam collaborated with Finnish scientist and Northern Lights specialist, Unto K. Laine, to include the recently discovered and recorded sounds of the Aurora Borealis in a work commissioned by Alta Chamber Music Festival Norway. Premièred in 2021, Sam's highly visual and imaginative new work Visualization (2021) was performed by Luminosa Orchestra at Galway Cathedral. Inspired by the Sonic Meditations of Pauline Oliveros, Andrei Tarkovsky, and Dalcroze specialist Diane Daly, the new work signalled a ritualistic return to live performance after the onslaught of Covid-19. Suburban Distortion (2021), for Three Guitars (Distorted Electric Guitar, Clean Electric Guitar, Acoustic Guitar), will be premièred at Network For New Music Philadelphia next year. His latest work, a large-scale hybrid-symphony for Crash Ensemble and Halo, with Diamanda Dramm as Guide, will be performed at New Music Dublin in 2022. This work is titled: Children In The Universe (2020-22).
"A thing of mesmerising beauty."
— David Kettle, The Scotsman
Sam Perkin has enjoyed fruitful collaborations with artists such as Finghin Collins, Crash Ensemble, The Irish Chamber Orchestra, Miranda Cuckson, Vanbrugh Quartet, RTÉ ConTempo Quartet, IAYO, RTÉ NSO, Fidelio Trio, Thomas Schuttenhelm; and festivals such as Ortús Festival, Engage Arts Festival, Kilkenny Arts Festival, Killaloe Festival, New Ross Piano Festival, West Wicklow Festival, West Cork Chamber Music Festival, Gregynog Festival Wales, La Côte Festival Switzerland, Sound Scotland Festival, Musica Nova Festival Finland, Alta Festival Norway, and Network for New Music Philadelphia. Sam Perkin holds degrees in Composition from CIT Cork School of Music, Ireland, and an Artist Diploma from Conservatoire National Supérieur de Musique et de Danse de Lyon, France, where he was awarded the Prix Salabert for Composition. In 2017, he was awarded The Next Generation Bursary from The Arts Council of Ireland.
"Time is stilled."
— Michael Dervan, The Irish Times