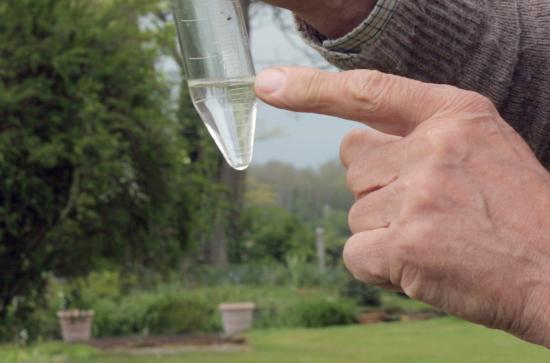 Thursday, November 28, 2019 - 10:00
to
Wednesday, January 29, 2020 - 18:00
Quotidian is a seven-channel video installation by visual artist Martina O'Brien. This new series of work is developed through engagement with seven people based in Co. Kildare who partake in the national Weather Observation Network. On a daily and ongoing basis, these off-grid & offline volunteers collect data for Met Éireann from privately installed rainfall stations. Quotidian looks at the volunteers' systematic recordkeeping as a personal rhythm tied to the body and considers their long-term role in the face of computational technologies and eventual automation.

The exhibition considers institutional systems of weather recording, meteorology and the planetary climate, in addition to local social systems embedded within communities such as the people who operate the Weather Observation Network. Tracing these hidden subjects and systems, the artwork looks to enquire into ideas of location, ritual, and living archives.

Kindly supported by a Creative Ireland Bursary Award (2018) through Kildare County Council Arts Service.

Martina O'Brien's interdisciplinary practice stems from her intrinsic interest in perceptions of time, the earth sciences, futurology and divination. Over the last number of years her work has frequently examined measurement technologies and data-driven practices of quantification such as climate modelling and, as an extension of this, considered how ways of describing the world through computational structures affect the possibilities for our being, acting and thinking in the world. O'Brien is a current member of Temple Bar Gallery + Studios 2019/2020.