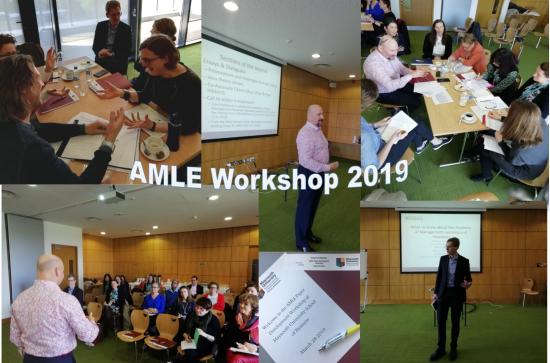 Friday, March 29, 2019 - 12:30
The School of Business hosted the first paper development workshop held in the European Union on Thursday 28th March. Professor Peter McNamara, Head of the School of Business welcomed attendees from a range of higher education institutions in Ireland and beyond to a highly productive day. Professor Bill Foster, editor of the AMLE (the highest ranked management education journal), provided expert advice and guidance to attendees on developing their work for publication in the journal.

For updates on School of Business research activities, networking opportunities and our exciting programmes follow us on Twitter or on Facebook.