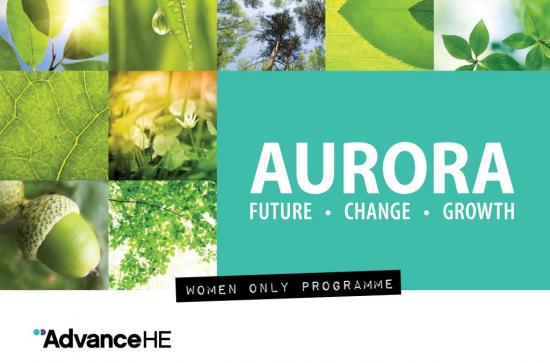 Friday, January 10, 2020 - 16:15
Maynooth is sponsoring the participation of six female employees for the Aurora leadership development programme 2019/2020. ​Aurora is Advance HE's leadership development initiative for women and those who identify as a woman. It is run as a unique partnership bringing together leadership experts and higher education institutions to take positive action to address the under-representation of women in leadership positions in the sector. Maynooth previously participated in the Aurora programme, initially in 2015/2016 with five participants and again in 2018/2017 with seven participants. Following a highly competitive selection process, the following employees were selected as participants for 2019/2020:
Dr Laura Watson, Music
Paula Uhel, Business
Dr Aphra Kerr, Sociology
Paula Murrary, Placements Officer
Dr Patricia Kennon, Education
Petra Stolfova, Research Development & Support
Aurora seeks to support women and their institutions to fulfil their leadership potential through thought provoking activities, collaborative problem solving activities and motivating stories supported by inspirational women role models. Participation embeds strong networks of early career women across the sector to share best practice, insights and experiences. Over the past six years 5,895 women from over 175 institutions across the UK and Ireland have participated in Aurora. You can find out more about the Aurora programme here.