Wednesday, July 30, 2014 -

18:00

to

19:00
Teaching Laboratory, Department of Psychology
How do we solve and prevent sleep problems? - Professor Neville M. Blampied (University of Canterbury, Christchurch, New Zealand)
For human beings, from birth to death, regular and refreshing sleep is vital to health and happiness. Nevertheless, significant numbers of infants, children, adolescents and adults experience sleep difficulties and disruptions. Chronic settling difficulties and nightwaking is common in infancy, sleep disruptions can occur in childhood and especially adolescence, and insomnia is a major issue for adults. A behavioural perspective has contributed in important ways to understanding and treating sleep disturbances across the lifespan. This talk will try to answer questions such as: What is sleep? Why do we sleep? What can go wrong with sleep at different ages? and, How can we solve and prevent sleep problems? Recent unpublished results from our behavioural lab on treating sleep problems in typically developing children and children with ASD will be presented.
Biographical note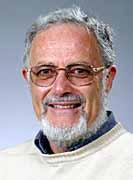 Professor Neville M. Blampied was born in Auckland, NZ and is a third generation New Zealander of Irish and Jersey Is ancestry and the son of a dairy farmer. He graduated MSc in Psychology from the University of Auckland in 1970, having been introduced to behaviour analysis by Ivan Beale and John Irwin. He started as a Lecturer in the Department of Psychology University of Canterbury, Christchurch, in 1970, planning to stay three years! Over time at Canterbury he morphed from a physiological psychologist to a behavioural pharmacologist to an experimental behaviour analyst and then (finally) to an applied behaviour analyst. His major research area for the past 20 years has been in applied family psychology, notably pediatric sleep disturbances.
Presentation is open to public - parents are welcome and there is no admission fee.