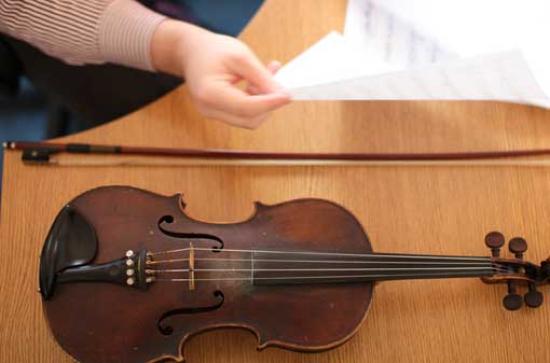 Wednesday, February 19, 2014 - 00:00
'Seisiún' a composition by Maynooth University lecturer and acclaimed contemporary classical composer, Dr Ryan Molloy, will be premiered at the RHA Gallery in Dublin this Sunday, 23rd February, by the contemporary music ensemble, Concorde, as part of the Up Close with Music Series.

Dr Molloy's critically acclaimed compositions seek to combine contemporary classical music with a traditional Irish slant, and 'Seisiún' a piece for clarinet, violin and cello, is his personal reflection on the traditional Irish session.

Speaking about Seisiún, Dr Molloy explained that "it doesn't attempt to recreate a session – such an effort would be futile – rather I imagine this as a musical equivalent to Brian Vallely's approach in his paintings. The focus on the music and musicians can oscillate between the realist and impressionist; occasionally we are presented with a heightened awareness of the physicality of what is taking place, at other times we are swept up in the flow of tune".

Audience members to this free event are invited to meet Ryan and the musicians and share their response to the music between and after the two performances at 2.30pm and 3.45pm.

Dr Molloy is Programme Director of the MA in Composition at Maynooth University, and his work has been performed to international audiences on four continents over the last ten years, including major concert venues such as Tanglewood (U.S.A.), Lucerne Hall, KKL (Switzerland), Kölner Philharmonie (Germany), Holywell Music Room (England) and Waterfront Hall (N. Ireland). In addition to his impressive work as a composer, Molloy is in great demand as an accompanist and has recorded over a dozen albums spanning numerous genres.