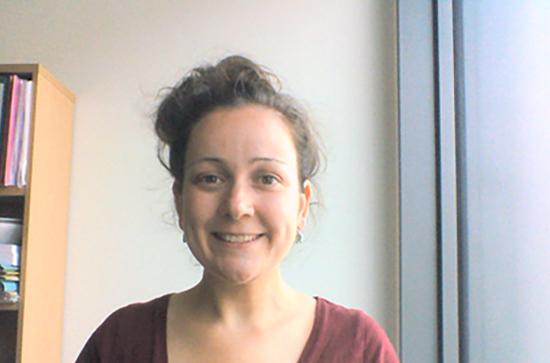 IRC Postdoctoral Fellow
Iontas Building
1.12
(01) 474 7325
Anja Bunzel graduated from Freie Universität, Berlin, in 2012 with a Master's Degree in musicology. Her MA thesis is entitled 'The Paradise and the Peri by Robert Schumann: An Examination of the Reception History of the Peri in Dublin and Leipzig between 1843 and 1854'. In 2012, Anja took up PhD studies at Maynooth University, where she researched Johanna Kinkel's (1810‑1858) Lieder compositions within their socio-cultural context. Her PhD was supervised by Dr Lorraine Byrne Bodley and was funded by an Irish Research Council PG Scholarship. Anja defended her PhD in November 2016. Since 2012, she has given papers and invited lectures in Ireland, the UK, Germany, Austria, Greece, Turkey, Italy, and Russia. Her publications include articles in Canadian, US-American and European journals and edited volumes. Anja gained first experience as an occasional lecturer at Trinity College Dublin and Maynooth University in 2016. Mentored by her PhD supervisor, she organised an international conference dealing with the European salon (Maynooth, October 2015), as a result of which she is currently working on two editorial projects. From 2013 to 2017, she was the student representative of the Society for Musicology in Ireland. In the future, Anja hopes to continue lecturing in musicology and to turn her PhD thesis into a monograph. This endeavour, among others, is being funded by way of an Irish Research Council Postdoctoral Fellowship at Maynooth University (October 2017‑September 2018), mentored by Dr Lorraine Byrne Bodley.
Please visit my personal website in order to find out more about me:
https://anjabunzelmusicologist.wordpress.com/.
Music and Text
Music Theory and Counterpoint, Formal Analysis
Nineteenth- and Twentieth-Century Music History
Nineteenth-Century Song/ The Lied
Women in Music, Music and Biography

Music and Media incl. film and advertising
The Intersection of Music and Society/ Culture in both private and public domains, Salon Research

| | Project | Role | Description | Start Date | End Date |
| --- | --- | --- | --- | --- | --- |
| | Johanna Kinkel's Lieder | Postdoctoral Fellow | | 01-OCT-17 | 30-SEP-18 |
 
Year
Publication
2019
''Challenge or Chance: Thoughts on the Reliability and Objectivity of (Primary) Sources', in progress'
Anja Bunzel (2019) ''Challenge or Chance: Thoughts on the Reliability and Objectivity of (Primary) Sources', in progress' In: Anja Bunzel and Natasha Loges (eds). Music in the Nineteenth-Century Salon: Closed Doors and Open Minds. London: Boydell & Brewer. [Details]
2019
''Beethoven in the Viennese Salons', in progress'
Anja Bunzel (2019) ''Beethoven in the Viennese Salons', in progress' In: Glenn Stanley (eds). Beethoven in Context. Cambridge: Cambridge University Press. [Details]
2017
''Rezeptionsgeschichte ex nihilo: Johanna Kinkel als Balladenkomponistin''
Anja Bunzel (2017) ''Rezeptionsgeschichte ex nihilo: Johanna Kinkel als Balladenkomponistin'' In: Sonja Häder and Ulrich Wiegmann (eds). An der Seite gelehrter Männer . Bad Heilbronn: Klinkhardt. [Details]
2017
''Johanna Kinkel (1810–1858) within the Context of Nineteenth-Century Music Criticism''
Anja Bunzel (2017) ''Johanna Kinkel (1810–1858) within the Context of Nineteenth-Century Music Criticism'' In: Teresa Cascudo García-Villaraco (eds). Nineteenth-Century Music Criticism. Turnhout: Brepols. [Details]
2016
'Review Article: Monica Klaus & Ingrid Bodsch (eds), Johanna Kinkel: Eine Auswahl aus ihrem literarischen Werk'
Anja Bunzel (2016) 'Review Article: Monica Klaus & Ingrid Bodsch (eds), Johanna Kinkel: Eine Auswahl aus ihrem literarischen Werk' In: Uwe Lemm (eds). Jahrbuch der Internationalen Bettina-von-Arnim Gesellschaft. Berlin: Weinert. [IR Link] [Details]
2012
''Wellingtons Sieg oder die Schlacht bei Vittoria: Beethoven als Kriegsberichterstatter seiner Zeit?''
Anja Bunzel (2012) ''Wellingtons Sieg oder die Schlacht bei Vittoria: Beethoven als Kriegsberichterstatter seiner Zeit?'' In: Jascha Barckhan (eds). Die großen Komponisten II: Von Vivaldi bis Beethoven. Berlin: UniEdition. [Details]
Year
Publication
2019
Music in the Nineteenth-Century Salon: Closed Doors and Open Minds, in progress
Anja Bunzel and Natasha Loges (Ed.). (2019) Music in the Nineteenth-Century Salon: Closed Doors and Open Minds, in progress London: Boydell & Brewer. [Details]
 
Year
Publication
2016
''Johanna Kinkel's Trinklied für Männerchor: A Reactive Response to Nineteenth-Century Music Criticism?''
Anja Bunzel (2016) ''Johanna Kinkel's Trinklied für Männerchor: A Reactive Response to Nineteenth-Century Music Criticism?''. The Musicology Review, [IR Link] [Details]
2015
''Johanna Kinkel's Political Art Songs as a Contribution to the Socio-Cultural Identity of the German Democratic Movement during the Late 1840s''
Anja Bunzel (2015) ''Johanna Kinkel's Political Art Songs as a Contribution to the Socio-Cultural Identity of the German Democratic Movement during the Late 1840s''. Focus on German Studies, [IR Link] [Details]
2014
''Václav Jan Tomášek (1774–1850): A Versatile Lieder Composer?: A Comparative Analysis of Selected Goethe Settings by Carl Friedrich Zelter, Václav Jan Tomášek and Johanna Kinkel''
Anja Bunzel and Barbora Kubečková (2014) ''Václav Jan Tomášek (1774–1850): A Versatile Lieder Composer?: A Comparative Analysis of Selected Goethe Settings by Carl Friedrich Zelter, Václav Jan Tomášek and Johanna Kinkel''. Musicologica Olomucensia, [IR Link] [Details]
2014
''Johanna Kinkel's Pedagogical Approaches as a Socio-Political Mirror of Her Time''
Anja Bunzel (2014) ''Johanna Kinkel's Pedagogical Approaches as a Socio-Political Mirror of Her Time''. Musicological Explorations, [IR Link] [Details]
Year
Publication
2013
'Johanna Kinkel's Thurm und Fluth (Opus 19, No. 6): Revolutionary Ideas and Political Optimism in a 19th‐Century Art Song'
Anja Bunzel (2013) 'Johanna Kinkel's Thurm und Fluth (Opus 19, No. 6): Revolutionary Ideas and Political Optimism in a 19th‐Century Art Song' . In: Nikos Maliaras eds. The National Element in Music [IR Link] [Details]
Year
Publication
2011
Presentations on selected aspects of Johanna Kinkel's Lieder.
Anja Bunzel (2011) Presentations on selected aspects of Johanna Kinkel's Lieder. [Oral Presentation], More than 20 Conferences in Ireland, UK, Germany, Italy, Greece, Turkey, and Russia, Ireland, UK, Germany, Italy, Greece, Turkey, and Russia , 02-DEC-11 [Details]
Year
Publication
2017
Contribution to Radio Interview on Thomas Moore's Lalla Rookh.
Anja Bunzel (2017) Contribution to Radio Interview on Thomas Moore's Lalla Rookh. Audiovisual material [Details]
Year
Publication
2016
Gender and Music in German Musicology.
Anja Bunzel (2016) Gender and Music in German Musicology. Blog [Details]
2016
On the Occasion of Johanna Kinkel's Birthday.
Anja Bunzel (2016) On the Occasion of Johanna Kinkel's Birthday. Blog [Details]
Year
Publication
2015
Guest Lecture at Kunst-Uni Graz.
Anja Bunzel (2015) Guest Lecture at Kunst-Uni Graz. Guest Lectures [Details]
Year
Publication
2017
Review article: Annkatrin Babbe and Volker Timmermann (eds), Musikerinnen und ihre Netzwerke im 19. Jahrhundert.
Anja Bunzel (2017) Review article: Annkatrin Babbe and Volker Timmermann (eds), Musikerinnen und ihre Netzwerke im 19. Jahrhundert. Oldenburg: Review Articles [Details]
Year
Publication
2013
Score edition: Sandor Veress's Divertimento for Chamber Orchestra.
Bodo Bischoff, translated by Anja Bunzel (2013) Score edition: Sandor Veress's Divertimento for Chamber Orchestra. Bern: Translation [Details]
Year
Publication
2016
SMI Careers Forum.
Anja Bunzel (2016) SMI Careers Forum. Workshops [Details]
2016
Second SMI Careers Forum.
Anja Bunzel and Stephanie Ford (2016) Second SMI Careers Forum. Workshops [Details]
Year
Publication
2015
The European Salon: Nineteenth-Century Salonmusik.
Anja Bunzel (2015) The European Salon: Nineteenth-Century Salonmusik. Conference Hosted [Details]
| | Year | Title | Awarding Body |
| --- | --- | --- | --- |
| | 2013 | IRC Government of Ireland PG Scholarship | Irish Research Council |
| | 2015 | Conference funding | Society for Musicology in Ireland |
| | 2015 | Conference funding, embassies | Polish, Swiss, Finnish, Austrian Embassies, and Goethe-Insitute Dublin |
| | 2009 | Erasmus | Erasmus programme |
| | 2017 | IRC Government of Ireland Postdoctoral Fellowship | Irish Research Council |
| | 2015 | Conference funding | Mariann Steegmann Foundation |
| | 2015 | Conference funding | Failte Ireland |
| | 2015 | Research scholarship at Staatsbibliothek zu Berlin | Stiftung Preußischer Kulturbesitz |
| | 2015 | Conference funding, businesses | AIB, MU Bookshop, The Roost |
| | 2013 | NUIM Travel Grant | NUIM |
| | 2015 | Conference funding | Kildare County Council |
| | 2014 | SMI Travel Grant | Society for Musicology in Ireland |
| | 2015 | Conference funding, MU | German and Music Departments, Graduate Studies, Faculty of Arts, Research Development Office |
| | 2010 | DAAD Research Travel Grant | German Academic Exchange Service |
Professional Associations
| | Association | Function | From / To |
| --- | --- | --- | --- |
| | Society for Musicology in Ireland | Member | 02-OCT-11 / |
| | Deutsche Gesellschaft für Musikforschung | Member | 10-OCT-12 / |
| | American Musicological Society | Member | 10-OCT-12 / |
| | Committee | Function | From / To |
| --- | --- | --- | --- |
| | Organising committee of SMI Conferences in June 2013 and June 2015 | Committee member | / |
| | Society for Musicology in Ireland | Student representative | 2013 / 2017 |
| | Jury member for Kunstuniversität Graz Gender-Preis | Jury member | 2015 / |
| | Year | Institution | Qualification | Subject |
| --- | --- | --- | --- | --- |
| | 2010 | Freie Universität Berlin | Master of Arts | Musicology |
| | 2010 | Freie Universität Berlin | Bachelor of Arts | Media and Publication Studies, English, Music Theory |
| | 2016 | Maynooth University | PhD | Musicology |
| | Language | Reading | Writing | Speaking |
| --- | --- | --- | --- | --- |
| | German | Fluent | Fluent | Fluent |
| | Polish | Basic | Basic | Basic |
| | Sorbian | Basic | Basic | Basic |
| | English | Fluent | Fluent | Fluent |
| | Russian | Functional | Functional | Functional |
| | Latin | Functional | | |
|   | Description |
| --- | --- |
| | Blog entries on WoPhil in May 2016 and July 2016 Link |
| | Contribution to a radio interview on Thomas Moore's Lalla Rookh on 10 September 2017, hosted by Tríona O'Hanlon and Sarah McCleave |
| | ARTE: Public Relations (liaison with TV programme guides, ARTE Webdossier, social media); Writing programme announcements and press texts (synopsis, images, and technical details of each film); Online-representation of silent movies (ARTE Webdossier, interviews with artists, musicians, and composers); Proofreading and reviewing screenplays and films; Providing subtitles/ translations for films (Laurel & Hardy, October). Freelance position for Berlinale project October: subtitling (Russian originals, sub- and intertitles in English and German), editorial work (programme booklet, website), assistance at rehearsals (providing scores and video material, cooperation with composer Bernd Thewes and conductor Frank Strobel), front-of-house staff at the Berlinale 2012. |
Music and Text
Music Theory and Counterpoint
Formal Analysis
Nineteenth- and Twentieth-Century Music History
Nineteenth-Century Song/ The Lied
Women in Music
Music and Biography
Writing about Music

|   | Name | Institute | Country |
| --- | --- | --- | --- |
| | Lorraine Byrne Bodley | | |
|   | Name | Role / Description | Country |
| --- | --- | --- | --- |
| | Susan Wollenberg, Oxford University | Co-editor | UNITED KINGDOM |
| | Natasha Loges, Royal College of Music, London | Co-editor | UNITED KINGDOM |